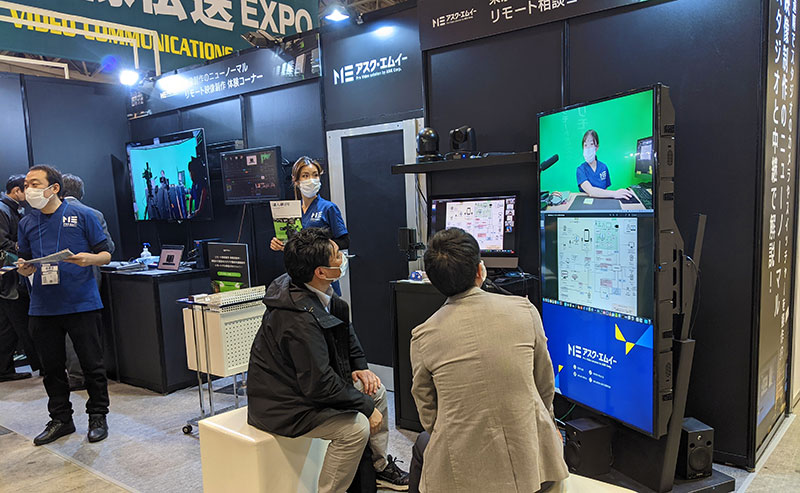 As concerns over the pandemic continue to disrupt plans for industry trade shows, distributor ASK Corporation in Tokyo chose to take a fresh approach to its presence at Inter BEE 2021, held in November. The company occupied a relatively small-scale booth and, to take the best advantage of it while maintaining social distancing, developed its own remote product demonstration workflow.
"We'd received a lot of inquiries from customers about remote workflows, so when we decided to have a booth at Inter BEE, we were motivated to develop one to demo our products at the show and also serve as an example for customers," said ASK Public Relations Representative Mayuko Minami. "The implementation centres on AJA BRIDGE LIVE, which we have used to set up real-time collaboration with high quality video between booth visitors and crew at our studio located in Tokyo."
Unlimited IP Stream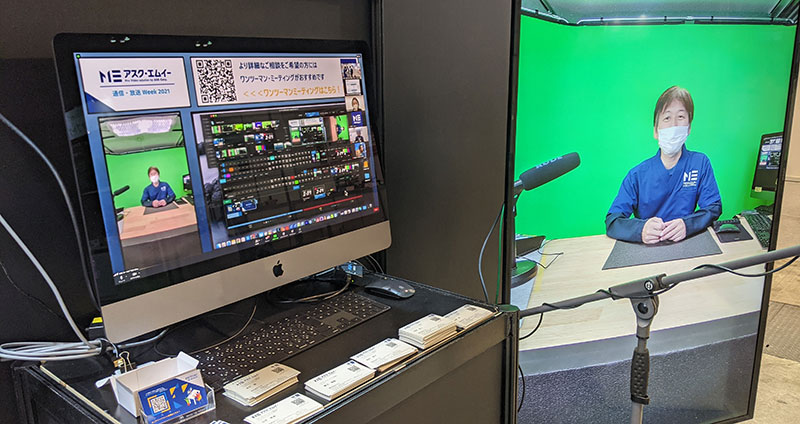 With a BRIDGE LIVE encoder/decoder in the booth and at the studio, live video was transmitted via SRT and audio through Zoom using NDI and SDI connections. PTZ cameras in the booth supplied the remote studio crew with a feed displaying what was happening at the show. The ASK team recorded their demos using AJA Ki Pro Ultra 12G and Ki Pro GO. USB 3 drives from the Ki Pro GO were then immediately handed off to the ASK team to create a highlight reel that would generate excitement and interest in visiting the booth throughout the show.
Along with BRIDGE LIVE, Ki Pro Ultra 12G and Ki Pro GO, ASK uses several different AJA openGear cards and AJA Mini-Converters – from the OG-ROI-HDMI to the Hi5-3Gs – regularly in this and its other workflows. U-TAP USB 3.0 for HDMI and SDI are used as capture devices for Zoom, and KUMO routers for live switching.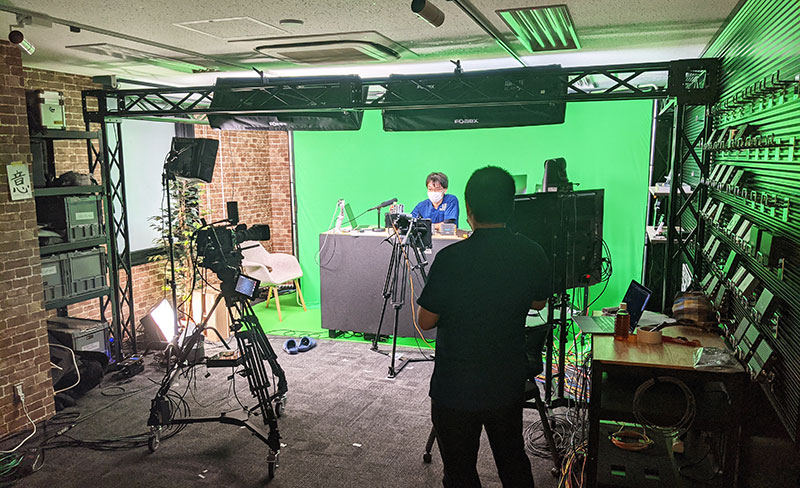 "BRIDGE LIVE has four SDI connectors and an unlimited IP stream pipeline, which was essential for our remote application to be feasible at a trade show," noted ASK Technical Engineer Akiko Matsunaga. "Its support for NDI is also important, extending compatibility. This made it easier to expand the number of sources and destinations we could involve using existing networks, with BRIDGE LIVE handling the encode/decode while we could control monitoring with just one UI screen monitor."
More Products More Customers
In previous years, ASK could only demonstrate a limited number of products at trade shows due to available booth space. But by using the remote demo workflow, the team could show off the entire product lineup and each visitor could see details of the product they were interested in, live from the Tokyo studio.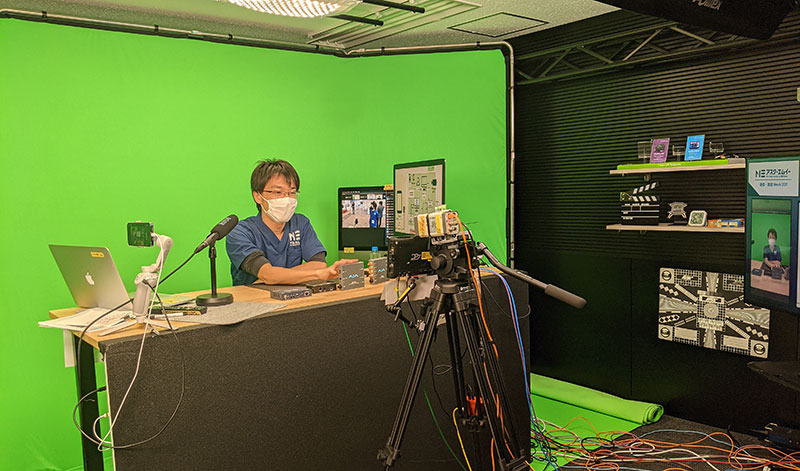 Further to that, ASK was able to reach more customers, and save time and money by reducing travel expenses, booth space, power consumption and other costs. Minimising the number of staff on the booth also meant they could dedicate more resources to customer support, whereas keeping all staff busy at the shows could impact responsiveness.
Reflecting on the implementation and what's next for ASK, Minami said, "The hybrid exhibition was a first for ASK, but we foresee this practice becoming more common in the future. A lot of visitors were interested in the quality of the video transmission that BRIDGE LIVE supports – it made them feel like they were talking to our studio crew face-to-face. We received a lot of inquiries as to how it worked and the system powering it."
The engineer Matsunaga remarked, "Hybrid style workflows with a remote component will be the common way to do trade shows in the future, so now is the time to start experimenting and investing in the equipment to support them." www.aja.com