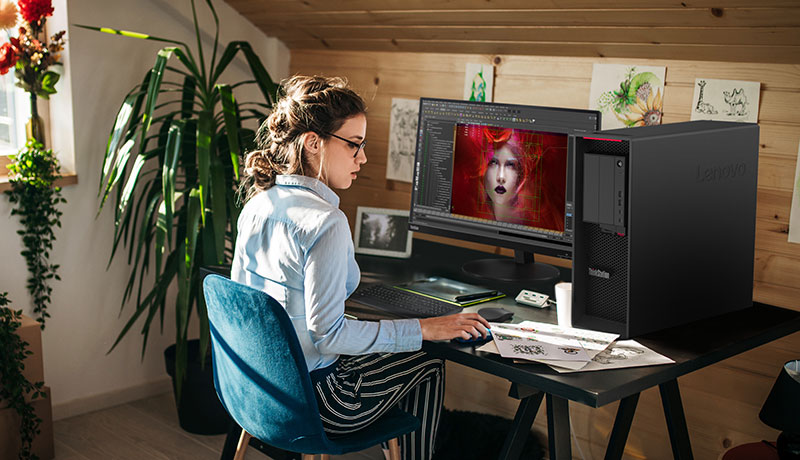 Lenovo's ThinkStation P620 desktop tower workstation has been upgraded and is the first single-socket platform to be powered by the new AMD Ryzen Threadripper PRO 5000 WX-Series processors. The workstation is also available with a new 24 core CPU option, focussing on greater expansion and configurability for professional applications.
To handle complex workflows and support hybrid working environments for content creation, architecture and engineering, workstations need to be flexible and reach extreme performance levels. The ability to complete more work in less time means shots can render sooner and 3D visualisations and simulations can run in real-time, allowing performance to scale while running combinations of applications for multi-threaded workflows. Added to this is support for two NVIDIA RTX A6000 graphics cards, up to 1TB of memory and 20TB of storage.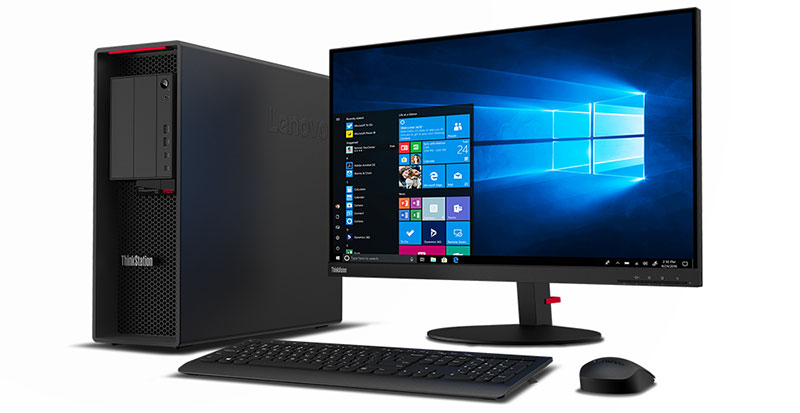 The new version of the P620 is designed with PCIe Gen 4, increasing storage, memory and graphics speeds. A larger L3 cache is now directly accessible per core compared to the previous generation CPU to reduce latency, and clock speeds are higher. Processors of up to 64 cores are available, with 10GB of built-in ethernet and support for Windows 11.
Technology Fellow at DreamWorks Animation Skottie Miller said, "Lenovo's ThinkStation P620 workstation has advantages that enhance our various workflows. As we deploy more of Lenovo's workstations across all departments, we see further opportunities to improve performance and multi-threaded application environments – all of which will help bring our animation feature films to life."
As well as greater performance and support for new professional graphics systems from NVIDIA, the P620 is also suitable for professionally managed IT environments and adheres to Lenovo's standards and testing including ISV certification, ThinkStation Diagnostics 2.0, ThinkShield support, upgrades to Premier Support and three-year guarantee.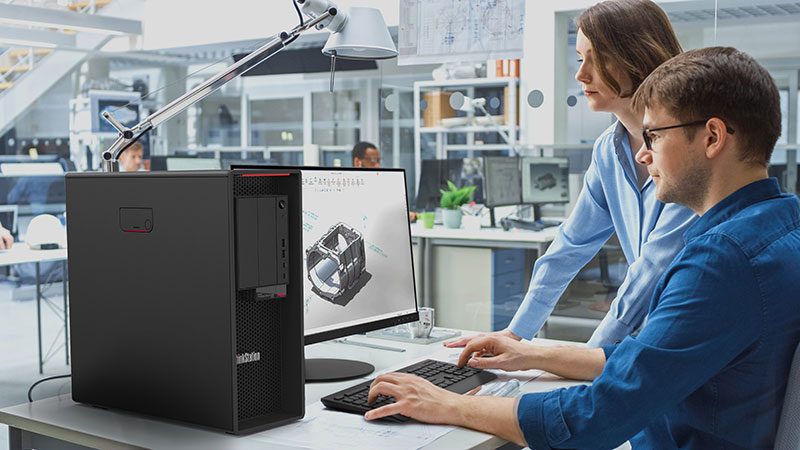 Epic Games Senior Product Manager Shawn Dunn noted the progress in production hardware that have improved artists' creative capabilities and productivity over the last couple of years. "Lenovo's ThinkStation P620 is built with high core count and high clock speed options that allow creators working with Unreal Engine to optimise their workflows and make the most of our real-time production tools, which are critical for virtual production," he said. "Their latest workstation achieves the performance and configurability we need to maximise system resources across visualisation and simulation workflows, and ultimately deliver compelling, high fidelity content that consumers look for now."
The new generation of ThinkStation P620 will be available starting late March 2022.  www.lenovo.com