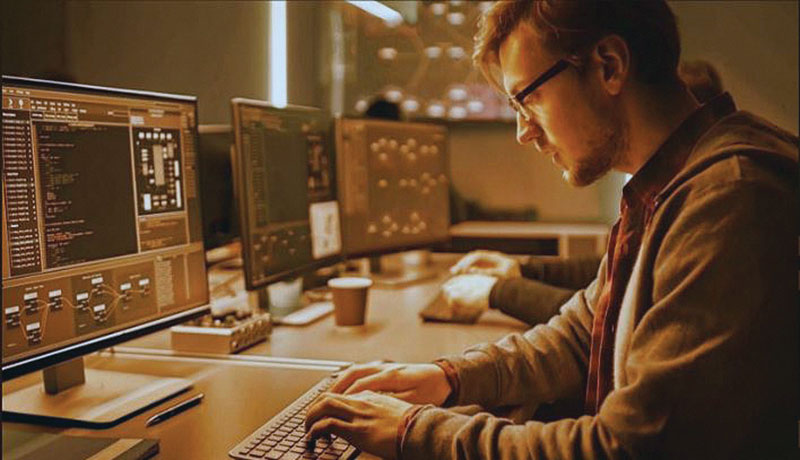 AMD's new Ryzen Threadripper PRO 5000 WX-Series workstation processors have launched, based on the Zen 3 core architecture and capable of higher processor frequencies than the earlier Threadripper PRO 3000 WX processors. Top of the range is the 64-core, 128-thread AMD Ryzen Threadripper PRO 5995WX, followed by four other models. The first workstations powered by the new AMD Ryzen Threadripper PRO 5000 WX-Series processors, the Lenovo ThinkStation P620, have also been launched, featuring all five models in the series.
Since its first generation in 2017, AMD has continued to develop the Threadripper lineup in terms of performance, core and thread counts, and to add support and security features for enterprise users. With higher frequencies and improvements to the L3 cache architecture, the new Ryzen Threadripper PRO processors can support multithreaded performance, as well as handle lightly threaded workloads.
VFX Supervisor for 'Dune', Paul Lambert, said, "We have rendered a massive number of frames with EPYC server processors and a Threadripper Pro 5000WX processor. The critical factor is the iterations. A single visual effects shot could have hundreds of updates or more, and it takes immense processing power to turn around these iterations quickly. We've been lucky to demo the new Threadripper PRO. We're seeing a 2X improvement on our CPU render times."
Zen 3 Architecture

Zen 3 architecture can power a computer's execution cycles from a wider, more flexible pool of resources and achieve greater load/store bandwidth to feed execution. Its front-end is specialised to quickly initiate and run more threads simultaneously. AMD says Zen 3 is also capable of extracting an average of 19% more performance from every MHz of frequency relative to the previous generation architecture. Its physical design brings 8 cores and 32MB of L3 cache into one group of resources, which reduces core-to-core and core-to-cache latencies by shortening communication time.
"Threadripper PRO 5000 WX-Series were the best performing processors we have tested for ILM StageCraft," said Nick Rasmussen, Principal Engineer and Architect, StageCraft, Industrial Light & Magic. "It's significantly faster than the equivalent Threadripper PRO 3000 WX processor, and we saw up to a 2X or more speedup on CPU heavy loads versus our performance baseline. This high performance, along with the extensive I/O capabilities, makes Threadripper PRO 5000 WX-Series a good match for our virtual production work."
According to AMD, the Ryzen Threadripper PRO 5000 WX-Series processors support 128 PCIe 4.0 lanes, leading to higher graphics and storage performance while consuming roughly half as much power compared to systems built with competing hardware. In workload terms, the result is, for example, the ability to render and edit in 8K, develop complex simulations and designs, and rapidly develop and compile code.
Security Developments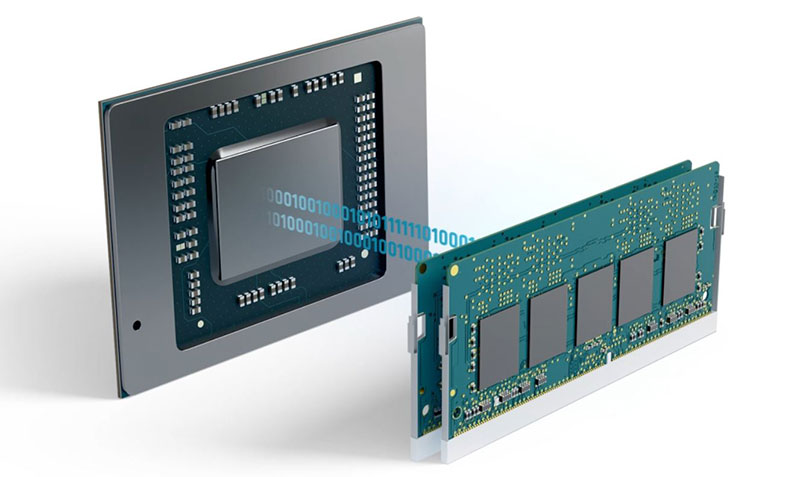 AMD Memory Guard, full memory encryption
Supporting these kinds of performance increases in the Ryzen Threadripper PRO 5000 WX-Series processors has involved several associated security developments as well, including AMD Memory Guard, which encrypts memory to prevent physical attacks on sensitive data. AMD Secure Processor is an integrated, on-chip security processor designed to protect sensitive data by validating code before it is executed. AMD Shadow Stack is a set of hardware protections built into the processor to help mitigate typical malware attacks by preventing memory modification for instructions.
"This year we've began migrating all global studios production systems to AMD, with EPYC processors powering our render farms and Threadripper PRO processors powering our workstations," said Sayma Mishra, Chief DCC Technology Officer, Binyan Studios. "Their capabilities and performance have made a clear difference for Binyan Studios, and the newAMD Ryzen Threadripper PRO 5000 WX-Series processors are continuing to improve our work."
So far, the new AMD Ryzen Threadripper PRO 5000 WX-Series processors are available in the Lenovo ThinkStation P620.
Radeon PRO W6600X GPU for Mac Pro
More hardware available now from AMD is the new Radeon PRO W6600X GPU for Mac Pro, built on the AMD RDNA 2 architecture and AMD Infinity Cache. Designed for designers and artists working with professional applications and workloads, the new Radeon PRO W6600X GPU is the fourth model in the AMD Radeon PRO W6000X Series of GPUs. The existing lineup includes the AMD Radeon PRO W6900X, W6800X and W6800X Duo – all engineered for graphics performance, expandability and configurability.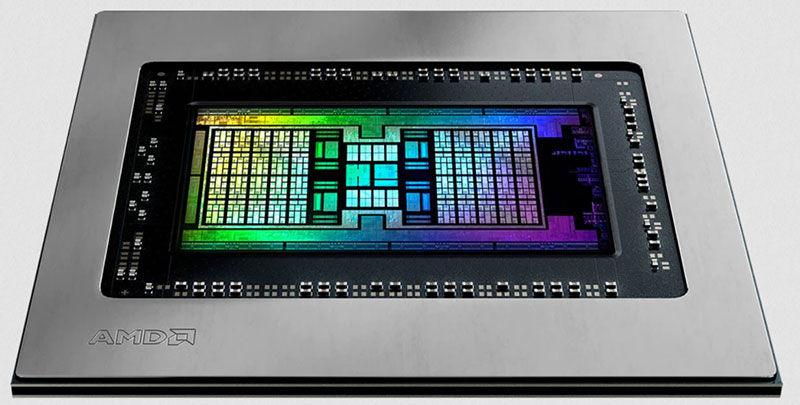 RDNA 2 Architecture
The main features of AMD Radeon PRO W6600X GPU include its architecture, AMD RDNA 2. A central characteristic of RDNA is the design of its wavefronts, the basic computation unit. Each RDNA wavefront is wider, while bundling fewer threads together for execution. Earlier architectures would bundle more threads into a single, narrower wavefront. RDNA also introduced working primitive shaders that are compiler-controlled.
The release of RDNA 2 later on, which is now in the W6600X GPU, increases clock speeds and instructions-per-clock, and adds real-time hardware accelerated ray tracing and Infinity Cache, a new 32MB cache level achieving high bandwidth performance at low power and low latency. The cache is visible to the entire graphics core, allowing instant access to data.
Radeon PRO W6600X GPU has up to 8GB of GDDR6 memory with up to 256 GB/s bandwidth – this means faster transfer speeds to support data-intensive applications – 8K processing and HDR support. www.amd.com