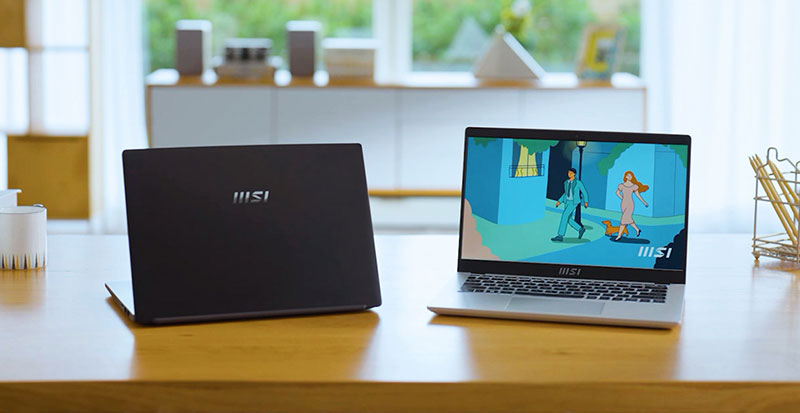 MSI's new business and productivity laptops for the Summit, Prestige and Modern Series are built with 12th Gen Intel Core Processors.
The Intel Evo platform certification was awarded to the Summit and Prestige series for their lightweight design, rapid response and long battery life. They feature discrete NVIDIA graphics, separate from the processor.
Summit Series
The Summit Series are MSI's top-of-the-line business laptops. Aside from the existing Summit E13 Flip Evo and Summit E16 Flip, the new Summit E14 Flip Evo is a new size option with a 14in screen. The Summit Flip models have 360° 2-in-1 design that users can swap from a regular laptop into a touch screen tablet mode.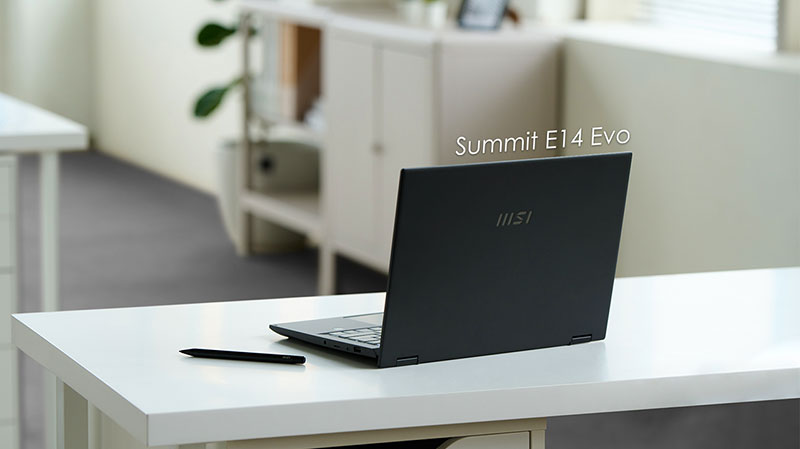 The Summit E16 Flip is powered by NVIDIA GeForce RTX Graphics and the display comes protected by Tobii Aware, automatically locking the laptop if the user is not nearby or blurring the screen from view.
Other security measures are webcam and port locks, discrete TPM (Trusted Platform Module) support, fingerprint or IR webcam and webcam status notification, and users can keep track of the laptop's whereabouts with the integrated Tile finding app. To optimise resources, AI-based functionality allows the Summit to automatically adjust its system resources according to how it is being used.
Prestige Series
In contrast to Summit, the Prestige Series design focusses on aesthetics. Both the Prestige 15 and Prestige 14 models have a thin, light chassis design for portability and thermal control. Special effort has been devoted to the laptops' audio -- Hi-Res Audio is combined with DTS Audio Processing, which uses higher bit-rate encoding.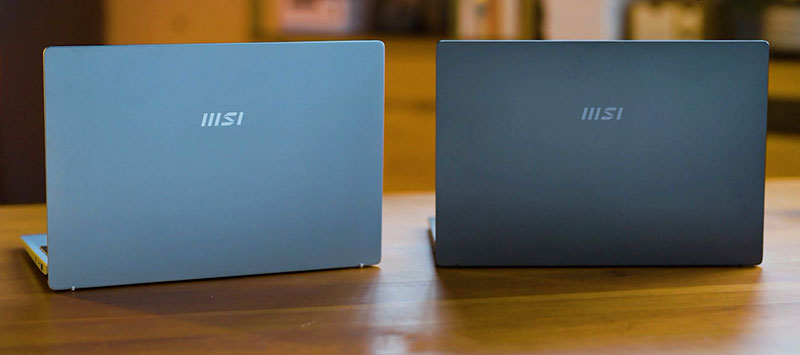 When purchasing, the user can choose between an NVIDIA GeForce RTX Graphics or Intel Evo platform. Both Prestige models include True Pixel for colour precision, and have face or fingerprint sign-in to login quickly, long battery life and fast charging.
Modern Series
The Modern Series is about fashion and looks, with a new chassis design by illustrator, Lorraine Sorlet. Its two models, Modern 14 and Modern 15, have a thin bezel giving a higher screen ratio, a 180° flip screen, a larger touchpad for scrolling and a full-size keyboard. au.msi.com