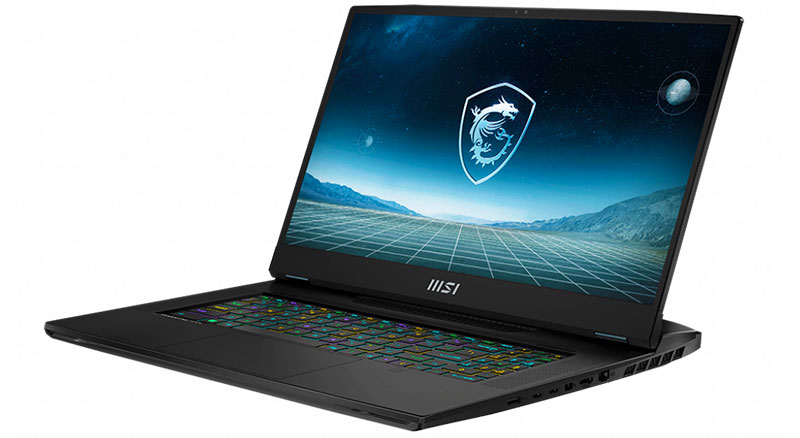 MSI CreatorPro X17
MSI has launched a new line of laptops built with 12th Gen Intel HX series processors. The new laptops are designed for high performance, better ergonomics and built-in, per-unit factory colour calibration reporting, with the new Samsung QHD 240Hz OLED display available. The target markets are both high-level gaming and content creation.
The high performance is owed mainy to the increases in CPU performance. MSI has developed a robust cooling system, making it possible to push the Intel HX processors to 150W maximum turbo power. MSI's OverBoost system also pushes performance with combinations of CPU plus GPU power delivery. According to MSI, processing power levels can reach 250W on 17-inch models with the i9-12900HX / i7-12800HX CPU and NVIDIA RTX 3080 Ti graphics.
MSI is making Samsung's QHD 240Hz OLED display, which has only just been released itself, available on one of the gaming models, Raider GE67. It balances high resolution and refresh rate, and delivers OLED characteristics, including very low response times, extra wide colour gamut and high contrast ratio. For the user, the screens control flicker and blue light.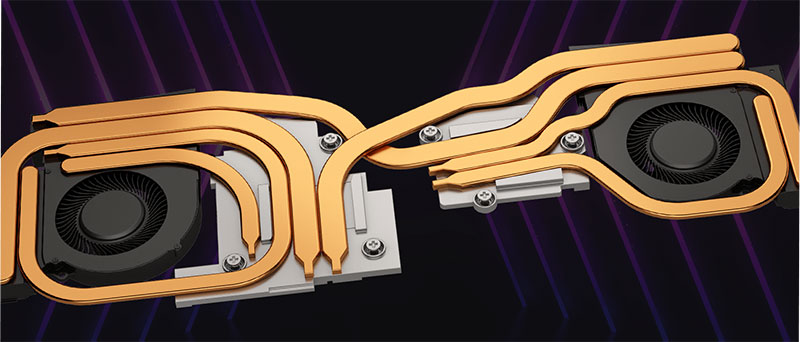 MSI Cooler Boost
MSI's device screens are manufactured under the True Pixel system, assuring that each display is factory-calibrated to achieve accurate colour reproduction. MSI is now including a colour calibration report with each laptop, detailing the parameters of the display, including the Delta-E or Gamma value.
The gaming models in the new line up include mechanical keyboards built with Cherry MX switches, designed for tactile quality, control and responsiveness, and with per-key RGB lighting. SteelSeries GG game set-up control software is included. For those interested in exploring or constructing the metaverse, these laptops are also bundled with Animaze interactive avatar development software, and an animated avatar available for meeting apps like Zoom or Teams.
CreatorPro X17
Among the new MSI computers is CreatorPro X17 (see top image), built for content creation professionals with high performance based on a 16-core Intel HX processor and NVIDIA RTX A5500 Laptop GPU, accurate, ISV certifications and reliable security. The 17.3-inch UHD display has a 120 Hz Refresh Rate with DCI-P3 colour space. The new CreatorPro X17 has been certified by the major ISVs such as Adobe, Autodesk and Ansys to assure system stability, with a built-in TPM (Trusted Platform Module) to secure confidential data.
Titan GT77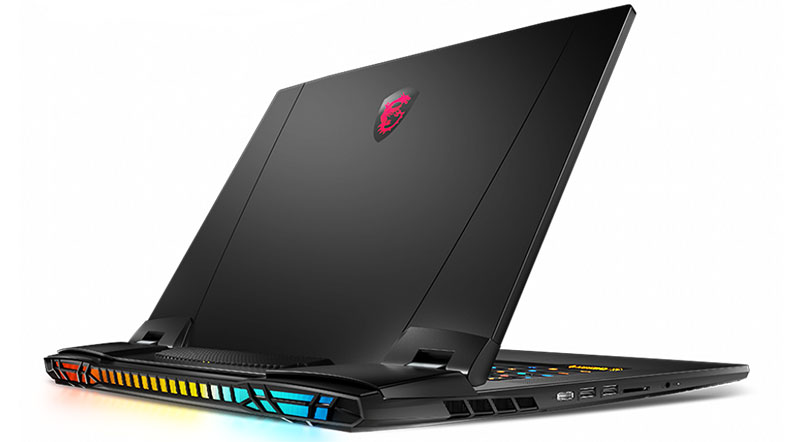 The GT77 is a new model in MSI's Titan gaming series. Due to its new cooling system, Cooler Boost, consisting of 4 fans, 7 heat-pipes and a phase-change thermal pad, it can take greater advantage of its 16-core Intel HX series processor and achieves up to 150W MTP (Maximum Turbo Power). From there, the OverBoost system in the higher spec'ed option (i9-12900HX / i7-12800HX with NVIDIA RTX 3080), reaches 250W of combined CPU and GPU power. Supporting expansion features include 4 memory slots and 4 M.2 slots, supporting up to 128G of memory and 32TB of storage for AAA game installations or multiple browsing tabs.
On the keyboard, gamers have the Cherry MX Ultra Low Switch tactile keys and per-key RGB backlighting, managed by SteelSeries GG software. All features are built into a thin 23mm chassis. This computer won the Gold Choice of the Best of COMPUTEX Award this year.
Raider GE67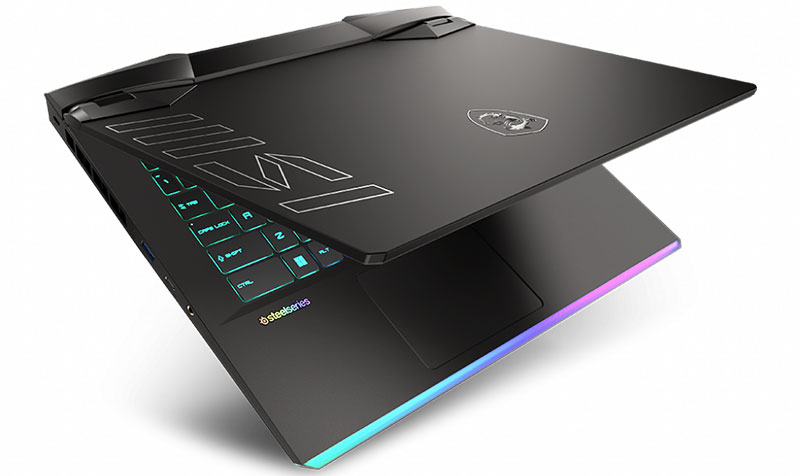 With similar processing power specifications to the Titan GT77, the Raider GE67 is MSI's new laptop with the new Samsung QHD 240Hz OLED display. Balancing resolution and refresh rate, it achieves a super-low 0.2ms response time, wide DCI-P3 colour gamut and high 1,000,000:1 contrast ratio, delivering immersive gameplay. us.msi.com
For gamers, MSI Australia Gaming channels can be reached as follows -
Twitter: https://twitter.com/AustraliaMSI
Facebook: https://www.facebook.com/MSIGamingANZ
Instagram: https://www.instagram.com/msigaming_anz/