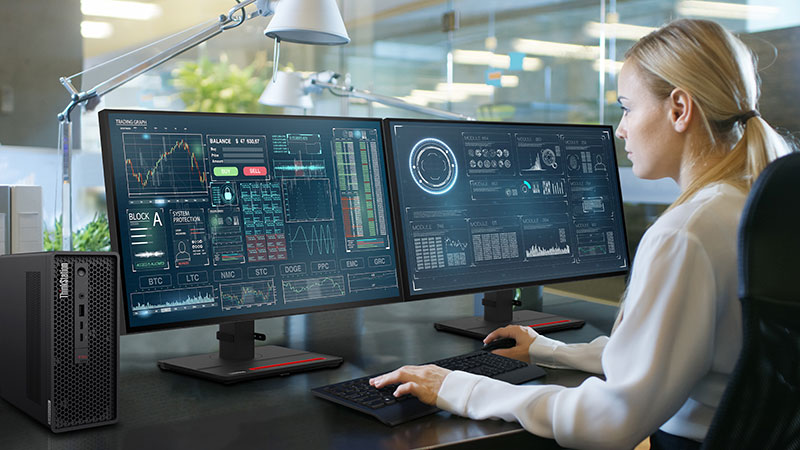 Lenovo's new ThinkStation P360 Ultra is built for high performance, equivalent to a desktop workstation, in as small a form factor as possible. Much smaller than a traditional compact desktop workstation, its chassis is less than 4L in total volume and light in weight. It has 12th Gen Intel Core processors and supports up to NVIDIA RTX A5000 mobile professional graphics.
Desktop-grade workstations are needed to run CAD and BIM software, for instance, deliver compute-intensive virtual and mixed reality experiences, and render medical images or detailed digital entertainment content. They are capable of accelerating the analysis of massive datasets, and achieving a final result in as close to real-time time as possible.
However, new hybrid working models mean that users now need to adapt to changing, usually smaller, workspaces without compromising their work.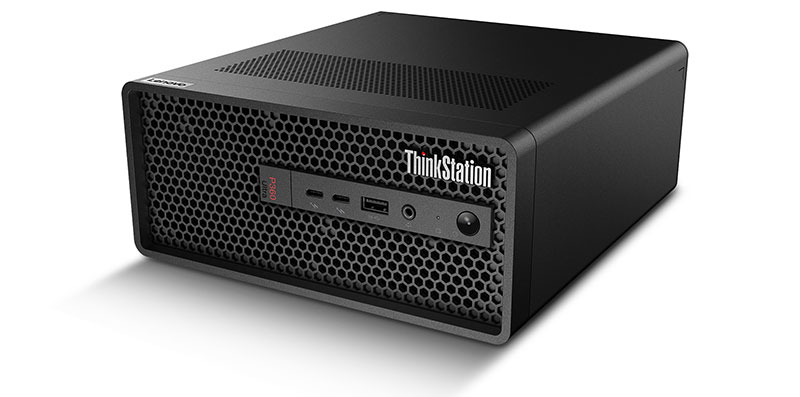 Lenovo's existing ThinkStation P360 Tiny helps save space inside an organisation, whiile the new Ultra model suits individual users who want to use their machines for remote collaboration or edge use cases out in the field. It is also an option for OEMs looking for fully integrated, five-year life cycle hardware, as it delivers the necessary performance in a chassis without the bulk of a traditional small form factor.
From a size and performance perspective, Lenovo designed the ThinkStation P360 Ultra to support high-level professional components and to pack more capabilities into a smaller space measuring 87 x 223 x 202mm with a starting weight of 1.8kg. The company worked with NVIDIA to both house the GPU and accommodate the cooling system required to support the RTX A5000 mobile graphics card. Furthermore, working with Intel, with a dual-sided motherboard and increased airflow, Lenovo has incorporated 12th Gen Intel Core processors, with up to 16 cores at up to 125 watts.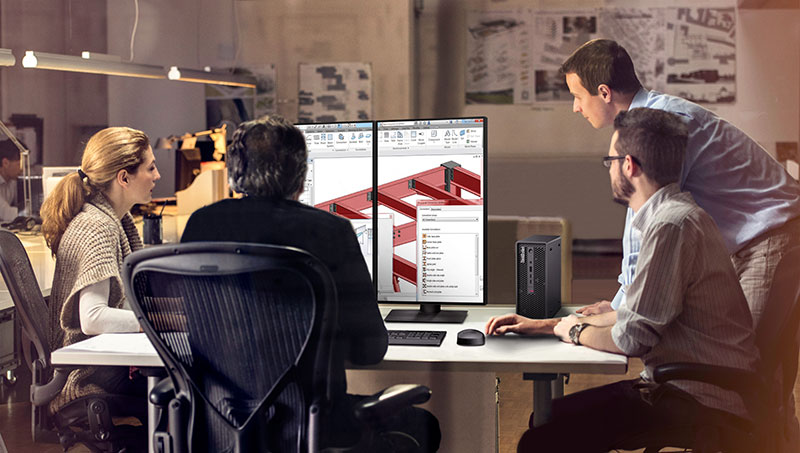 Lenovo's design places the motherboard in the middle of the chassis to improve cooling and space efficiency when configuring the workstation. The new system has up to 128GB of DDR5 memory, two PCIe Gen 4 slots for expandability, up to 8TB of M.2 storage, and support for up to eight displays. It is also one of the only desktop workstations equipped with dual onboard ethernet and Thunderbolt 4 ports, allowing more flexibility and I/O expansion. These features are especially useful when workstations are embedded as part of a larger complex system, such as MRI machines and interactive kiosks.
The ThinkStation P360 Ultra is ISV certified, tested to pass MIL-SPEC standards and is expected to be available in late June 2022. www.lenovo.com