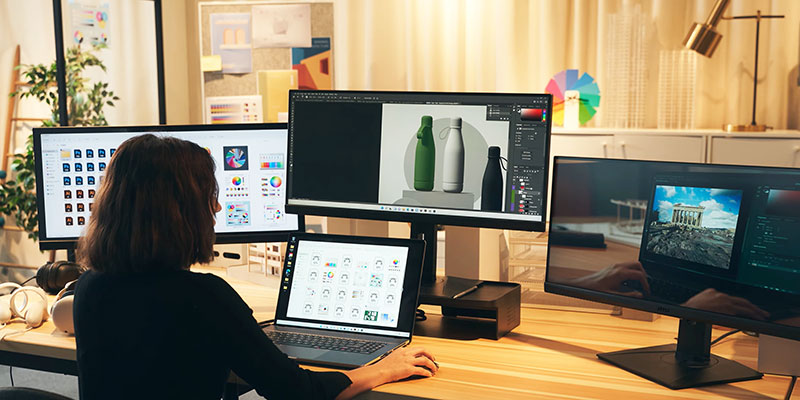 MSI's new Creator Z17 HX studio laptop is built with performance and controls to suit content creation applications, and features an accurate 17-inch display and flexible connectivity options.
It has a 24-core Intel 13th gen i9 HX processor with the multi-core performance needed for rendering and transcoding. It also comes with NVIDIA RTX 40 series graphics and built-in NVIDIA Studio drivers that accelerate most of the major content creation software like Adobe Creative Cloud suite, Autodesk Maya, Blender, Blackmagic Davinci Resolve, OBS, Unity and others – feature RTX acceleration to dramatically speed up performance. The Creator Z17 HX is designed with two memory slots to make it upgradeable up to a total of 64GB of DDR5 memory.
The Vapor Chamber Cooling system avoids overheating and undue noise when the computer is used for long periods. The system's larger dissipating area cools more efficiently and makes temperature variations slower and steadier. When either the GPU or CPU is working hard, the cooling resources will focus on the most active processor.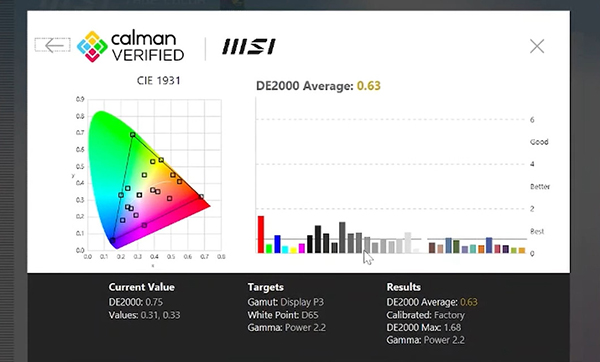 Colour Calibration
Creator Z17 HX laptops have True Pixel certified display screens, which means every panel is factory-calibrated to Delta E ≦2 colour accuracy before the laptops are built, resulting in accurate, consistent colour rendition. The screens also have a wide colour gamut and QHD+ (Quad HD) resolution of 2,560 x 1,440 pixels compared to 1,920 x 1,080 for Full HD and 3840 x 2160 for UHD. Factory calibration also means that the laptops can be used for professional projects as soon as they are purchased without further calibration.
A colour calibration report is bundled with every Creator Z17HX laptop, conveying critical display information to the user. The report is accessed via the True Color app that is pre-installed on the laptop and also allows users to switch between different colour spaces, or further calibrate the screen with supported calibration devices like the X-Rite i1Display Pro.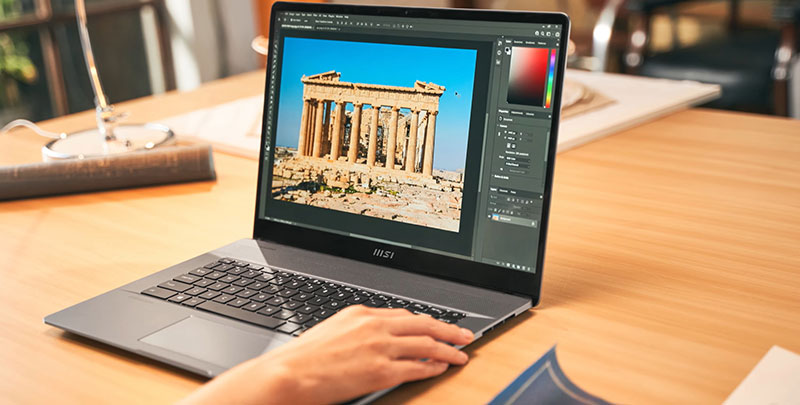 Pen Control and Haptic Feedback
These 17-inch screens have an aspect ratio of 16:10, giving slightly more working real estate than the standard 16:9, and are among the first laptops screens to support the Microsoft MPP 2.6 protocol for digital pens, capable of giving the user haptic feedback on touch screens. The Creator Z17 HX is supplied with the MSI Pen 2, new in 2023.
The pen, paired with MSI laptops via Bluetooth, not only uses the MPP 2.6 feedback system but also supports 4096 pressure levels and weighs only 14.5g. Its graphite tip can write on the display surface as well as on paper.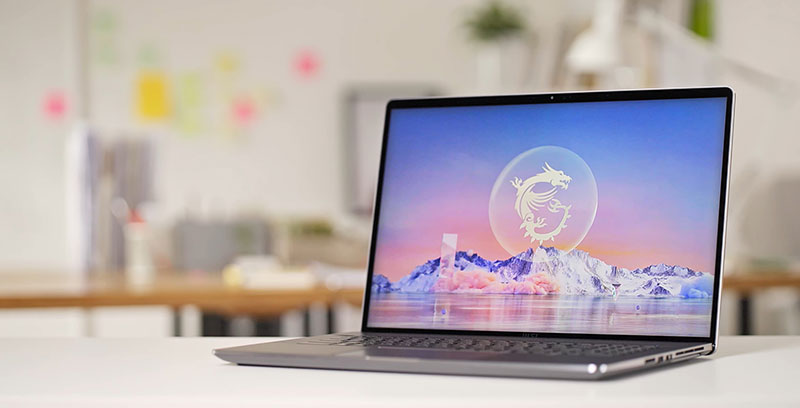 Driving the haptic feedback is a very small motor built into the stylus body that gives a slight resistance when the pen is in contact with screen, making the experience more realistic for fine-lines to thick shading and broad paint strokes. The sensors on the MSI Pen 2 capture position, pressure and tilt, accurately calculating all factors in real time.
Although the tip is sharp enough for writing on paper, erasing like a normal pencil, it is soft enough for touchscreens without scratching the surface. You do not need to reset the pen to switch between paper and a screen surface.
The battery runs for up to 32 hours, and a 5 minute charge lasts 10 hours. Pairing the pen with the laptop is automatic – hold the pen close to the screen until you see it appear in the bluetooth device list.
Laptop Build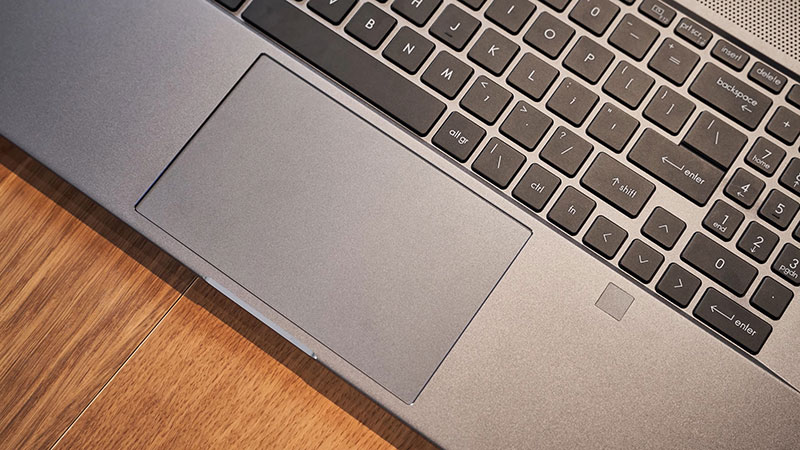 The Creator Z17 HX has a backlit keyboard with a numberpad, and versatile connectivity including two Thunderbolt 4 ports, one of which can be used to charge the laptop. Other connections are an HDMI 2.1 port, a USB 3.2 Type-A port and one full-size SD Express card reader. Most devices needed for content creation such as external drives or even an 8K display, can all be connected.
The chassis is a CNC-milled aluminum uni-body construction, tough enough to resist adverse workplace conditions but still portable, measuring 19mm thick.
To find where to buy MSI gear, visit this site. au.msi.com/Content-Creation