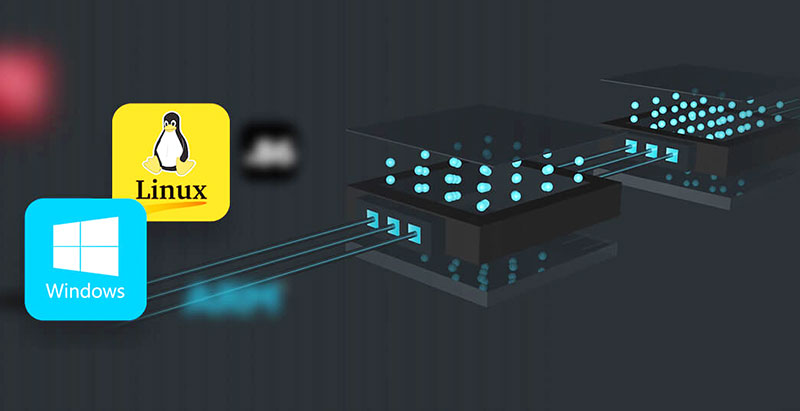 Magewell's two new models in their Eco Capture line up of super-compact, power efficient M.2 video capture cards - the Eco Capture HDMI 4K Plus M.2 and Eco Capture 12G SDI 4K Plus M.2 - capture 4K video at 60 frames per second over HDMI or SDI interfaces, respectively. They follow the recent Eco Capture AIO M.2 card, which features selectable HDMI and SDI 1080p60 inputs.

Magewell will be showing the new Eco Capture models alongside other upcoming developments at the IBC 2023 exhibition in Amsterdam from 15 to 18 September.
Magewell's Eco Capture cards give systems integrators and OEM developers a space-efficient way to capture video with low latency and low power consumption. Well suited to use in small, portable or embedded systems where full-sized PCIe slots are not available, the cards have an M.2 connector and measure only 22x80mm (0.87x3.15in). The new models are the first Eco Capture cards to use a PCIe Gen 3 bus interface, increasing their DMA bandwidth (direct memory access that bypasses the CPU, speeding up memory operations) over earlier cards.
The two newest models capture 4K video up to 4096x2160 (including 3840x2160 Ultra HD) at frame rates up to 60 fps, with higher frame rates available at lower resolutions. The Eco Capture HDMI 4K Plus M.2 features an HDMI 2.0 interface, while the Eco Capture 12G SDI 4K Plus M.2 supports either single-link 12G-SDI or quad-link 3G-SDI connectivity, for more flexibility. Eight channels of embedded audio can also be captured alongside the video.
"We are constantly expanding our capture card lineup to meet our customers' needs," said Nick Ma, CEO and CTO at Magewell. "The Eco Capture HDMI 4K Plus M.2 doubles the capture frame rate over our previous 4K HDMI model, while the Eco Capture 12G SDI 4K Plus M.2 adds input flexibility for multiple 4K SDI connectivity standards."
All Eco Capture cards are compatible with Windows and Linux operating systems and support OS-native APIs including DirectShow, DirectKS, V4L2 and ALSA. FPGA-based video processing enables high-quality up/down/cross-scaling, picture controls and colour space conversion without burdening the host system CPU. A comprehensive SDK provides developers with direct access to the cards' full set of features.
The Eco Capture HDMI 4K Plus M.2 is now shipping, and the Eco Capture 12G SDI 4K Plus M.2 is expected to ship by end of October 2023. www.magewell.com