HP and NVIDIA Team Up on Desktop Workstations for VR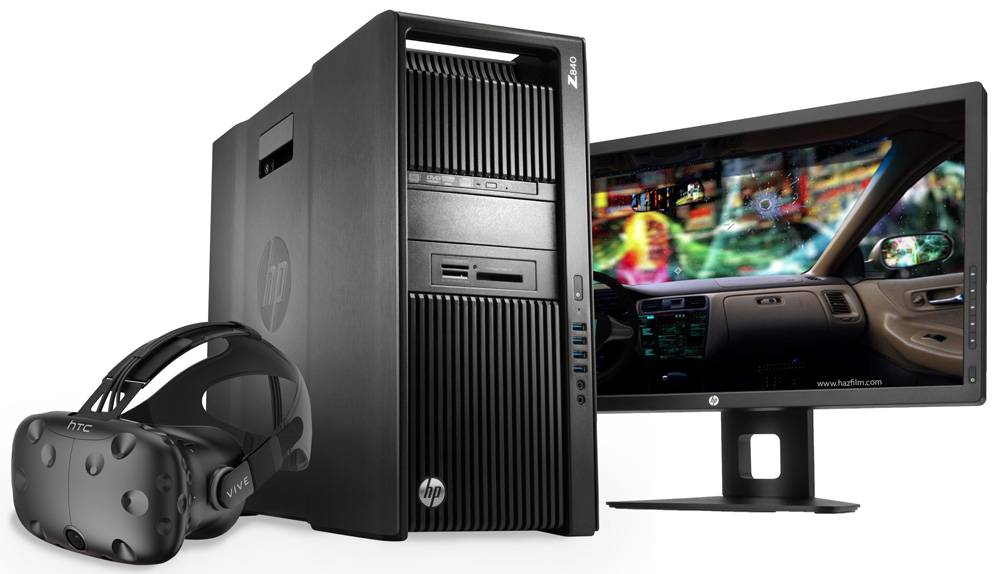 Further to NVIDIA's news from the GPU Technology Conference, GTC, in early April 2016 about its VR Ready program, HP is collaborating with NVIDIA to deliver workstations for 3D content creators, game and application developers, and others to create visually engaging and immersive virtual reality experiences.
New HP Z Workstation configurations are NVIDIA VR Ready systems, equipped with NVIDIA Quadro professional GPUs. The new configurations have the performance necessary to deliver a natural, uninterrupted and accurate VR experience. To make sure of this, each configuration is tested with optional HTC Vive head mounted displays. The top content creation configuration is built with two NVIDIA Quadro M6000 24GB cards with availability scheduled for before mid-year.
The companies announced the systems at GTC, and consider VR performance to include the ability to maintain ultra-high frame rates at low latency, even when under pressure from very complex data sets. They feel that such performance factors are critical to drive head-mounted VR display experiences that are accurate, comfortable and compelling - for both the content creator and consumer.
These new systems are designed to take advantage of up to two NVIDIA Quadro M6000 24GB cards. The HP Z840 with dual M6000 24GB cards supports the NVIDIA VR SLI, Scalable Link Interface, which effectively doubles the system rendering power for very demanding VR applications. Only desktop systems with two GPUs can achieve this performance level. HP systems configured this way also take advantage of NVIDIA's GPU Affinity API and VR Synchronization to push the performance further and virtually eliminate image tearing. www.hp.com