Axis and Jumbla Drive Motion Design for Forza Motorsport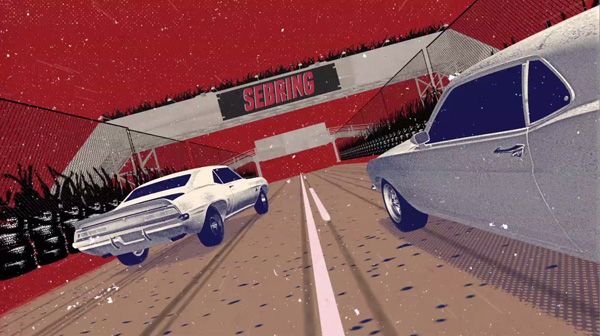 Axis Animation in Scotland, known for their striking and original work for video games, feature films, television and theme parks, has partnered with design and film production company Jumbla in Melbourne to add sophisticated motion graphics to their regular mix of services.
Although Axis has incorporated motion graphics as part of their services for some time, it hasn't been their core business. But because it's often an element within projects to a greater or lesser degree, it's now an advantage to have a partner like Jumbla who specialise in techniques that expand their repertoire.
Executive producer Debbie Ross at Axis Animation said, "Fortunately, distance isn't a barrier in our industry. Since one of our producers had previously done work with Jumbla, we initially asked them to work on some motion graphics elements across a couple of our projects and were really happy with the quality of the work. In particular, we could see that they had very strong designers on their team and great creative direction generally.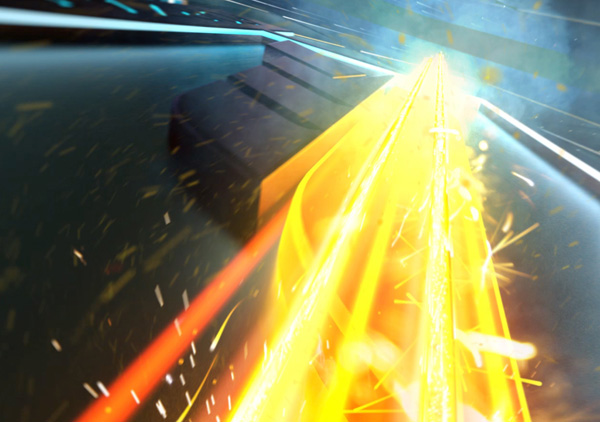 "Jumbla's work is complementary to what we do at Axis and at the same time adds a layer of expertise - their motion graphics skillset is first-rate. By working as a partnership, we can add an imaginative, design-led discipline to what Axis offers, which makes us more versatile."
About collaborating remotely, she said simply that communication is essential to any of their work, whether it's among their main teams in their Glasgow studio or with international clients. "Tapping into talent around the world is not an issue when you are communicating regularly, and it often works to our benefit because we can run teams across timezones," she noted.
New Strings
Jumbla has contributed design and motion graphics services on a number of Axis projects, including work on Mattel's 'Monster High', Amazon Studios and The Bureau of Magic's 'Lost in Oz', Netflix's 'Kiss Me First', and cinematics for Grey Box's 'Grey Goo'. Jumbla also worked on a title sequence for BBC Three's 'Clique'.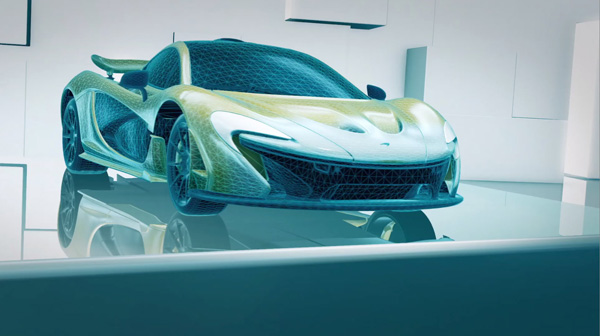 Jumbla's creative director Callan Woolcock described just what his team is bringing to this partnership. "Axis produce wonderful stylized 3D work through Axis Animation and Flaunt, which we compliment further with design driven motion graphics and animation. Our artists are diversely talented. All are able to animate, but also have multiple strings to their bow and can tackle any style. A lot of them are illustrators, designers and 3D artists as well," he said.
"As creative thinkers, we like to get everyone involved in concepting and developing ideas and stories. We often help develop the look and style of certain elements as part of a larger piece of work, or we might be involved from the ground up and have a much larger say in the way the concept is driven."
Forza Motorsport 6 Expansion Packs - NASCAR and Apex
One of the most prominent projects Jumbla and Axis have collaborated on so far is a series of 12 videos that blend motion graphics and animation for Microsoft's Forza Motorsport 6 expansion packs, NASCAR and Apex. Each video takes on a different racing era, with a matching mood, environment and design style. Viewers are treated to looks ranging from sepia sketches and wireframe renders to neon lights and painterly watercolours. US muscle cars, street sedans and neat European sports racers go free-wheeling, drifting and cornering along a fantasy track.

As a racing simulator game, Forza Motorsport usually adopts a very realistic style. "Out of all the car video games out there, this isn't the usual crash and bash, grungy street-racing game," Callan remarked. "It's meant to look high-end and clean. But for their Apex expansion they wanted to try something a little different.
"The brief the client came to us with was quite simple. The concept was 'animated posters'. The new game had 12 different events, each based on a specific theme and each requiring a uniquely styled video as an introduction. We wanted to bring each event to life in a different way, and not just create the same look and feel across all videos."
Racing Energy
Looking at each event, its cars and locations, Jumbla drew out its special characteristics in the video – from '70s-style American Pony cars to futuristic hyper-cars and locations from Rio to Britain and France. They worked back and forth with Forza to develop still poster frames for each event as a style guide for each video. Because the frames and the animations were being refined at the same time, they needed to keep the look and feel quite consistent, making the project very collaborative.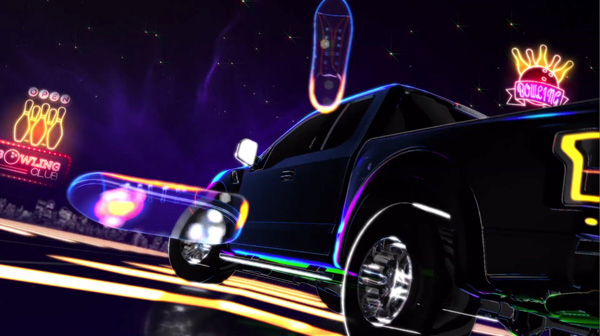 The idea was to pull away from Forza's standard clean look and take a much more design driven approach with fast, punchy movement and seamless transitions between shots. Callan said, "Because each stage of the game is essentially about racing, we believed it was important to maintain that energy throughout the videos to keep the audience engaged and excited about each stage. Players would also have the feeling of a different experience when moving between them."
Forza on the Move
The camera was a major emphasis from the start of the project, and as you can see from watching the videos, entertaining in its own right. When the team originally pitched the concept of animated poster art, they were thinking the designs would be flatter and the the camera would move around them with basic, linear moves accompanied by fluid graphic elements to help transition smoothly from shot to shot.
"Clever, fluid transitions are a technique we like to use in 2D-style motion design. Although the camera work became a lot more involved and interesting as the concept progressed, we still tried to maintain the same level of punchy-ness and unique transitions between all shots," said Callan.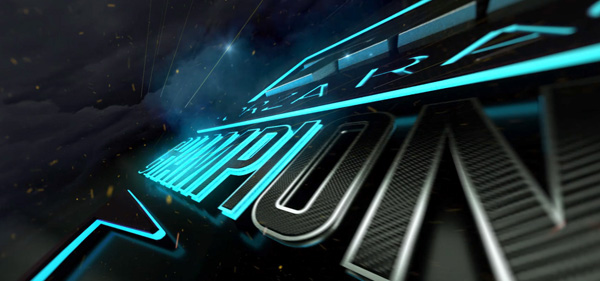 "The idea was to capture the action of each shot but try to avoid leaving the camera static. We looked at a lot of videos Forza had done, the angles they placed their cameras on, and how they moved through space. We tried to take this distinctive Forza camera feeling, and apply it to our animations - but in a much faster and connected way. It was all about keeping it moving, using a lot of z rotation, changing perspective in-shot so it really feels like there was a lot happening, even if the shot were to hold for quite a long time.
"Discussions were less about cutting to different points of view than getting all the cameras connected and making them as interesting as possible. As we got further down the project, some moves became pretty insane to the point where we had some cars upside down in frame. Some we kept, but others were too crazy and didn't work quite so well."
Toolbox
Jumbla's pipeline primarily consists of After Effects with Element 3D, MAXON Cinema 4D with Octane, and 3ds Max. For this project it was mainly After Effects and Element 3D for the cars, to keep it entirely in one program that all of their artists are skilled in. Because Forza supplied the models of the cars to them as 3ds Max files, they used Max to export them out as obj's, but the rest was done entirely inside After Effects with Element 3D.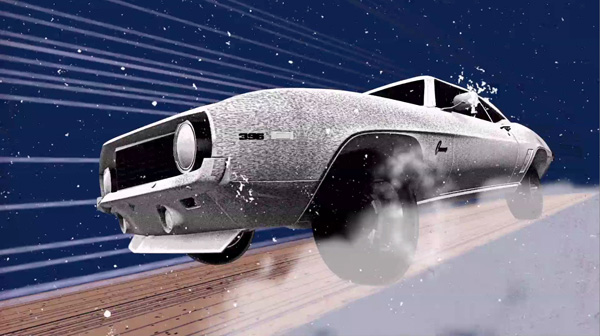 "Depending on the car style, we would either use Photoshop to texture the cars, or imported the UV maps into After Effects as compositions, and used those compositions as textures in Element. That way, we could animate some of the textures if need be."
Precision Workflow
Due to the tight timeframes on the projects, Jumbla organized their workflow a little differently to the way they usually do. Each video took a couple of weeks to complete but they needed to complete the series of 12 in approximately three months.
"Consequently, we worked in stages that would allow us to complete four videos per month. We first created style-frames for each concept, and sent them off to the client. Then, while they were reviewing and collating feedback and approving designs, we went straight into the animatic phase using Element 3D and After Effects," said Callan.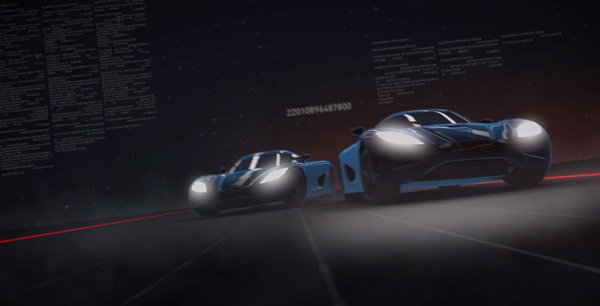 "The camera was also designed during the animatic stage after thumbnailing each of the videos out so that we had a clear idea of what would happen. But because it's quite hard to draw cars at all angles we decided not to do storyboards first. Anything else that needed to be included in the story, such as text frames, was also done at the animatic stage. So, essentially it was all done at once. We just had to try to visualise how it would all work together. Above all, we wanted to make sure all elements in every frame worked really well together and didn't feel like an after thought.
"Once the animatics were sent off, we jumped back onto the styles and made any changes that the client wanted, or that we thought would help improve the project. The animatics would take about a week to complete, and the styles a few days. So once they were all sent off, we would actually start putting the scenes together in full. Because the animatics were done inside of After Effects and Element 3D, we only needed to polish each of them up a bit and start to include the graphic elements as well." axisanimation.com