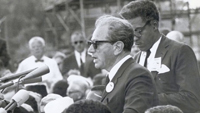 Documentary feature on civil rights activist Joachim Prinz required comprehensive handling in post across multiple formats.
---
DOCUMENTARY POST – An Activist's Life
Documentary feature film'Joachim Prinz: I Shall Not Be Silent'had its US premiere at the New Jersey Performing Arts Centre in November as part of the New Jersey Jewish Film Festival. Produced and directed by local filmmakers Rachel Eskin Fisher and Rachel Nierenberg Pasternak, 'Joachim Prinz: I Shall Not be Silent' is the first project from their production company R Squared Productions, which was founded to capture stories from the past with cultural and social relevance for audiences today.
Breaking Silence
Their film tells the life story of Rabbi Prinz, who helped organize the March on Washington in August 1963. He addressed the crowds with a speech on civil rights just before Dr Martin Luther King, Jr delivered his stirring 'I Have a Dream' speech. It is the first film to comprehensively chronicle and examine Joachim Prinz' life and mission as a well-known rabbi and civil rights activist.
The hour-long project articulates Rabbi Prinz's message of not being "silent" in the wake of injustice, and is told through archival footage, memoirs and the remembrances of his family and colleagues, including US Congressman John Lewis, who marched with Rabbi Prinz and Dr King. The film includes stills and passages from Prinz's memoirs, and integrates archival footage from Nazi Germany, mid-20th century Newark, and previously unseen images of Prinz of historic documents unearthed during R Squared's research for the film. Rarely seen films from 1963, including march organizers' White House meeting with President John F Kennedy, is seen in the film.

ACIEM Studios audio and video production and post facility, also in New Jersey, carried out editing, mixing and film finishing services for the project. ACIEM founder and CEO Brian Brodeur feels the New Jersey filmmaking community is growing stronger and continuing to expand through local events such as the Montclair Film Festival. "We have deliberately structured our facility and staff to support independent directors and producers by handling comprehensive production services, all at the one location," he said.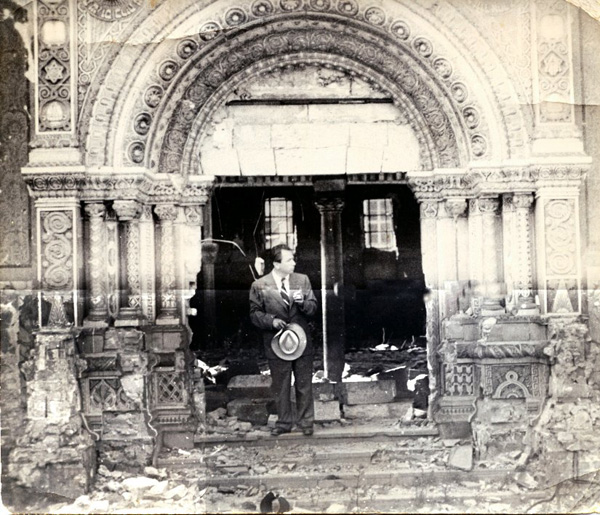 Broadcast Editing & Finishing
When ACIEM entered this project for R Squared Productions, two editors had already completed a 40 minute cut. But the project needed to be longer, to suit television programming requirements, and more footage had been shot and collected that the directors wanted to include, such as Rabbi Prinz' full 1963 speech, segments showing the New Jersey area, more present-day interviews and other clips from the 1960s.
At this point, the edited project needed grading, mastering, captions and finishing, and ACIEM Studios became involved. Currently, the studio works mainly in HD, 1920x1080, but most of the material they worked with for this project was telecine transfers of archival and historic 8mm and 16mm footage, with various colour space and framing issues. The editorial and master output format is 1280x720, or 720p.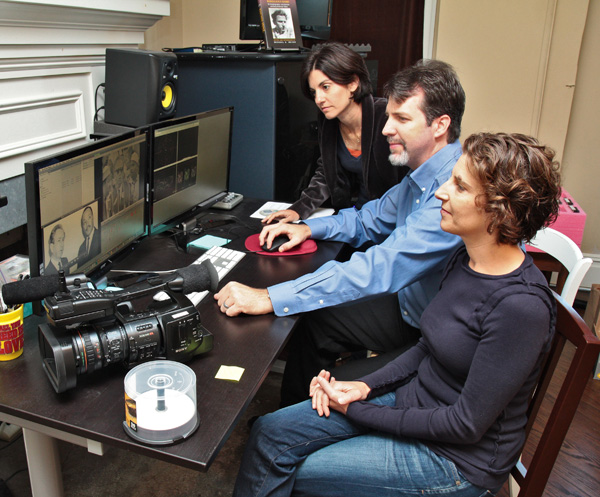 The content spans Joachim Prinz's life from his younger years in Germany in the early 20th Century, to various Jewish temples he led as Rabbi in New Jersey, to his life as a civil rights activist. Some beautifully shot vintage documentary footage of such events as the 1963 March on Washington and archival footage from White House meetings with John F Kennedy was also used, plus some modern HD video of various interviews.
Duplicate Frames
An example of post production work done for the project was a Super 8, 18 fps clip concerning Rabbi Prinz's position on Israel's military engagements in the late 1960s and early '70s. ACIEM wanted to slow this material down. Brian said, "We encountered standard 'duplicate' frames introduced by the historic telecine process of these older films to compensate for running footage at fewer frames per second for archival and/or broadcast use. We confirmed the telecine cadence and removed the duplicate frames when applicable."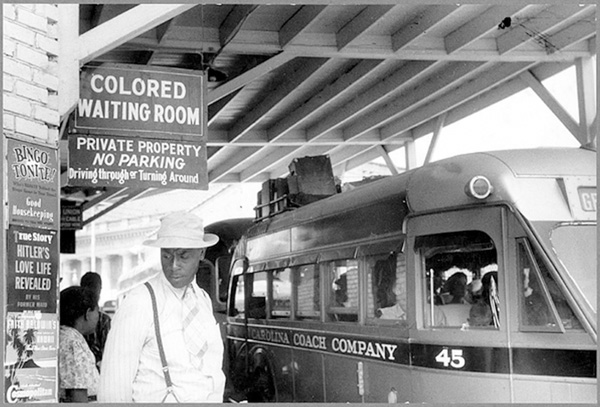 Editing choices were often made in order to use the footage, gathered from different eras, to help tell the story, and consequently, transitions were often critical to link the past with the present. "For example, we see Senator John Lewis at the White House in 1963, and then transition by cross fading to his comments in 2012," said Brian. "At another point we used modern footage of US President Barack Obama quoting Rabbi Prinz during a speech in Israel, which then crossfades to Rabbi Prinz finishing the quote from 1963. In a brief moment of overlap you see Rabbi Prinz with President Obama speaking under him, almost appearing as a lipsync. Thematically, it ties the two leaders together - Rabbi Prinz's efforts for equality in 1963 and Barack Obama, America's first African American President, quoting him in Israel."
Resolving Chroma Issues
The grade was done partly in Final Cut Pro, and partly by exporting out to Apple Color. Some of the vintage black and white footage had been transferred during the telecine to an inappropriate colour space, while various attempts to raise the quality of some material to make it suitable for broadcast had resulted in chroma issues. Nevertheless, ACIEM did not always aim to completely resolve these imperfections. As Brian noted, the look of such footage is familiar to many viewers as typical of the era in which they were first broadcast.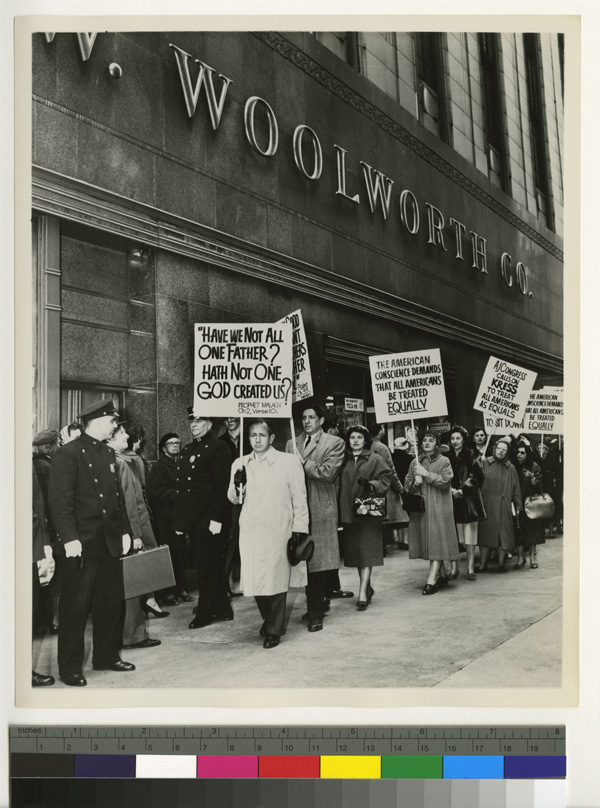 "Even when colour is not quite accurate, viewers' perception of media is relative – an analogy is when a singer's notes are slightly 'out of pitch'", he said. "One singer's pitch might sound just fine due to the tonal quality of their voice, whereas the same notes from another singer sound horrible. Both are out of tune, but one singer is perceived as more 'in tune' due to the tonal character of their performance. The same idea can apply to visual images. Slow motion footage that has been processed without telecine frames can be perceived the same as regular speed footage with a strobe effect applied. As editors, we are aware of these 'consumer side' perceptions when mastering for broadcast."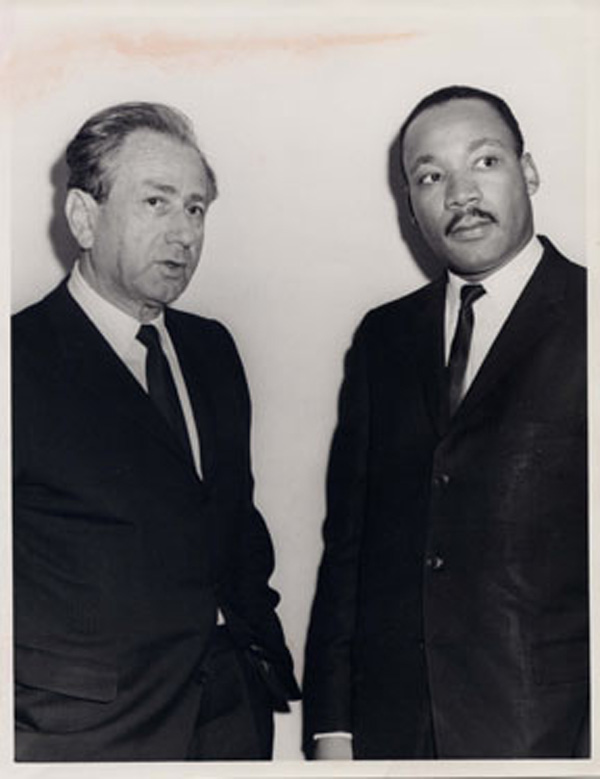 ACIEM has been adapting its business over the last 10 years after initially focusing on DVD production. They have been diversifying their skills to offer a wider range of services within the one studio. This type of facility has become increasingly popular in recent years in the New York area, particularly with independent producers and directors who are specifically looking for a single-destination solution for their projects. Because Brian Brodeur and staff member David Ammirata have backgrounds in music production, audio and mixing are further services they can offer clients. They find that the principles of sound design, relying as it does on rhythm and cadence, are applicable to editing and post for projects of many genres.
'Joachim Prinz: I Shall Not Be Silent' is now being submitted for festival screenings and public television airing. www.ACIEMstudios.com