Mr. X was responsible for a special set of looks and effects for two episodes of the Marvel Disney+ series 'WandaVision', when the main antagonist of the show is revealed as her true self – a powerful, ruthless witch named Agatha Harkness.
She lives in Westview alongside Wanda and Vision, where she is disguised as a housewife and nosy neighbour called Agnes. Agatha is intensely curious and jealous of the powers Wanda wields as the Scarlett Witch, and constantly tries to influence and manipulate her.
But Agatha has a long, dark past. In Salem, Massachusetts, in 1693, the witches of her coven accused Agatha of betraying them, and put her to trial. They magically bind and tie her to a stake as her own mother, also a witch, reads the charges against her – stealing too much knowledge and practising dark magic. As Agatha's magic was affecting their magic, she and her power had to be destroyed.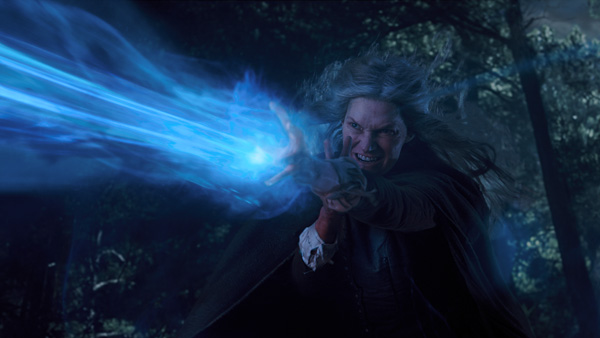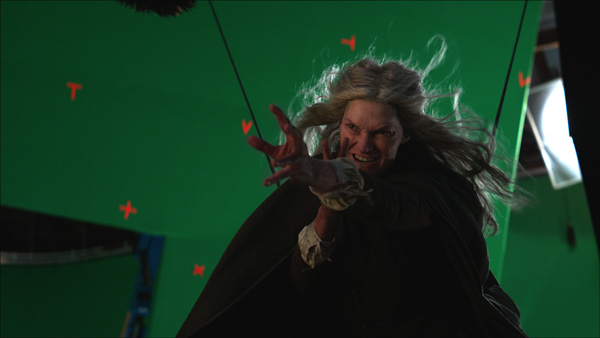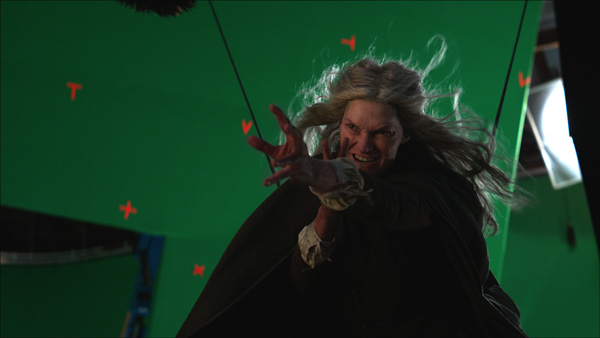 The ensuing battle of witches is the main sequence Mr. X's team was assigned to portray for episodes 109 and 110 of the series. They needed to visualise the various types of magic, flying in every direction, as well as Agatha's final stroke. During their ceremony, her magic gains strength and ultimately overcomes the other witches with a desiccating, rapid ageing effect. The coven's death and Agatha's survival is a critical story point as well.
Powerful Visualisation
Mr. X's VFX supervisor Ralph Maiers said, "This was the first Marvel project I'd worked on, and I thoroughly enjoyed it, including the look development experience. We worked with the show VFX supervisor Tara DeMarco and Marvel's VFX producer James Alexander, and also took in ideas from the director Matt Shakman on these looks. This collaboration developed because, unusually, the Marvel production team itself hadn't pre-determined a vision for the sequence looks or character effects, to show specifically what they wanted."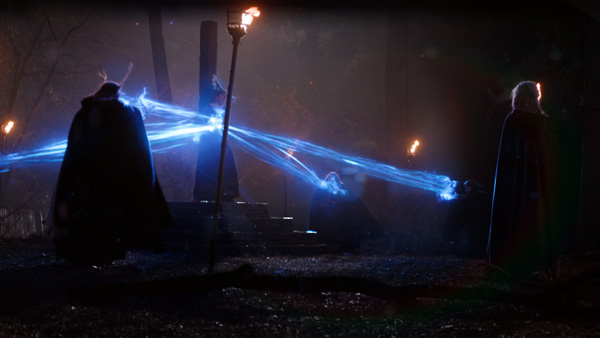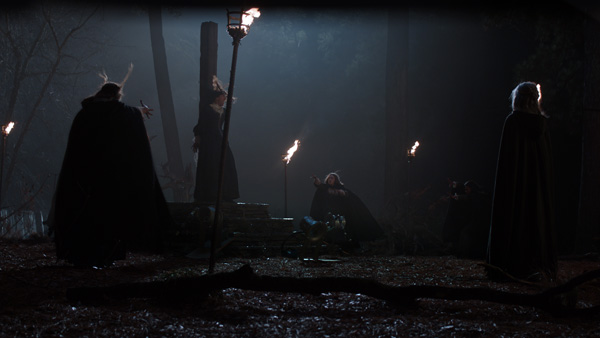 With Agatha as the dominant witch, Matt wanted a powerful visualisation for both kinds of magic – the beams the witches send out against each other, and the skin desiccation, which was their main challenge. They worked on these together over a 10-month period. In all, they created 165 shots, which were edited down to 152 used in the episodes.
"For the beams, we started out with a colourful, dreamy look, which migrated to a darker, more tendril-like design as we worked with the team and saw how they worked in the shots. Building them in Maya and Houdini, our look development began with a sine-wave style of motion and feeling, but changed to a twisted effect along a straighter build. We built lots of different options for the geometry and colours – blue for the witches' beams and purple for Agatha's – to accommodate changes to storytelling and action," Ralph said.
Desiccating Transformation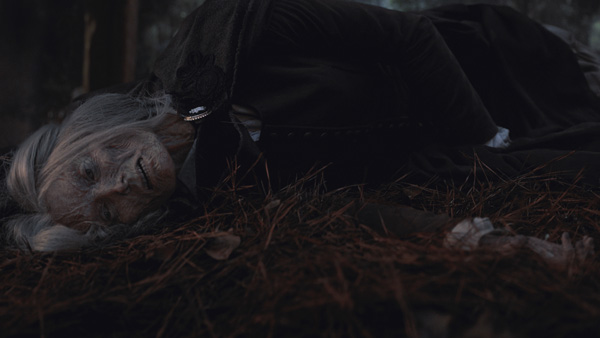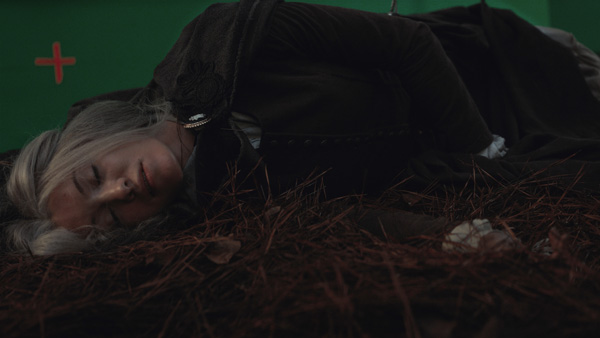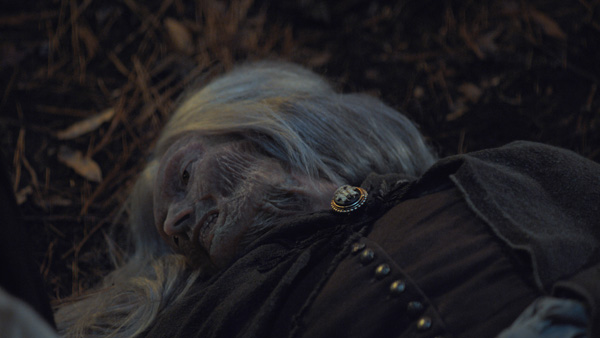 "The desiccation effects were more of an undertaking, including settling on the final look. Matt was in favour of looks used in horror films but we had to think of the audience, who are Marvel fans. It also needed to work across the whole coven of eight witches – a major look that people would remember from the show. A reference Matt liked was the mummies in 'Indiana Jones and the Last Crusade', although using that directly was going to be too scary."
Still working in Maya and Houdini, they created progressive sculpts representing stages of the transformation from original witch to a desiccated model. Then this transformation, which took about two minutes on-screen to unfold, was animated with rigged blendshapes placed between the sculpts.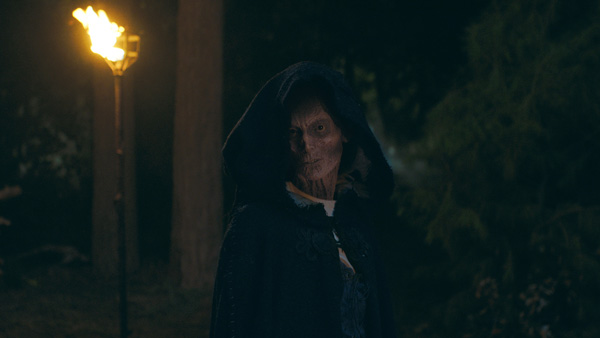 Inner Glow
Agatha herself needed an inner glow effect, coming from under her skin. One source of inspiration was the glowing aliens from the 1980s sci-fi film 'Cocoon'. They tried internal lighting for this but, not satisfied with the result, used an interactive texture pass with high, subsurface scattering of interactive light. This approach was more effective because they needed to include veins, arteries, skin pores and so on within the layers of the results.
"The design and development decisions of the 'WandaVision' looks were actually affected directly by the pandemic," said Ralph. "The shoot had started earlier in the year but was interrupted and had to be finished in August. This left little time for the tight, accurate match moves we had been expecting to use to keep enough control when applying our effects. This led to the decision to first remove the flesh from the characters altogether, and work with layers to achieve the correct look.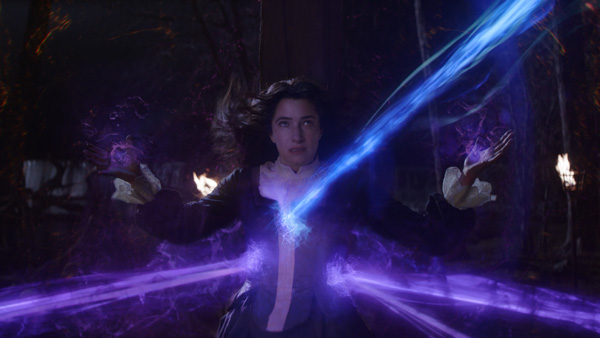 To be able to break down the characters and control the required elements, and also to create consistent interactive lighting, each of the witches was fully scanned and digital doubles were built and rigged. Agatha was skin-tracked as well in the plates because her glow effects needed to follow her very closely.
Once the team had developed the witch desiccation and were able to control it, they could then use it on a similar but more subtle effect for the skin of the Scarlett Witch, who is Wanda.
Artists were involved at Mr. X's facilities in both Montreal and Bangalore. During lockdown, the artists, supervisors and the production communicated via Zoom calls, and CineSync sessions were held every couple of weeks. www.mrxfx.com