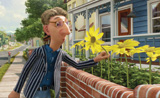 Post production facilities across Australia have had an active year, taking on challenging work that has stretched their skills and adding new services including, stereo 3D, feature film and TV capabilities. Here, you can take a look at some of their recent projects and meet the teams and artists working behind scenes. All studios are gearing up for more next year - watch our pages throughout 2011.
---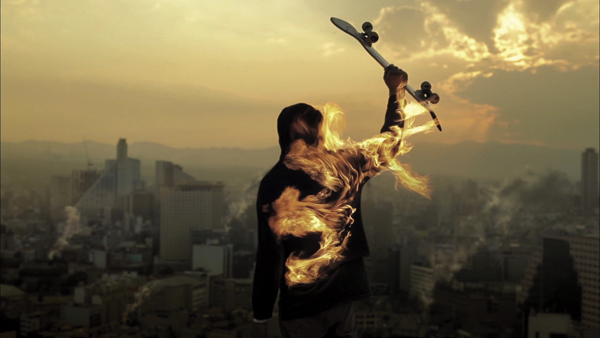 Cutting Edgeworks in film, television, broadcast and digital content. Projects include commercials, feature films and short and long form television. Post production services run from editing, scanning, digital intermediate and telecine to visual effects and compositing, 3D and 2D animation and sound design, from teams in Brisbane, Sydney, Melbourne, Darwin, and the UK and Japan. The team in Brisbane worked on two exciting commercial projects this year, both with director Garth Davis of Exit Films and Colin Renshaw as VFX Supervisor.
For BMF Melbourne, Tooheys Extra Dry beer received epic treatment called 'Portals' telling the story of a man on a quest for beer at a party, who falls through a portal, a sink of ice, into an icy world of interconnected parties.
Colin went on location with the director to an ice shaking rink in Melbourne to shoot the plates to create the ice world shots. He said, "This was a pretty VFX heavy project but since it is definitely Tom the hero's performance that carries the spot, as VFX supervisor I try to be as unobtrusive as possible on set and not inhibit Garth from getting great performances, crucial in this instance because the ice was cold.
"The sink at the party was completely practical. It was achieved by a false wall with an ice tank at the back - really clever stuff. We added some ice in post to the final shot. For the ice hole entry, the art department build a practical 'ice hole' based on concept drawings we did in consultation with Garth. There was a small ramp for the run up into the hole."
They shot the sequence falling through the tunnel in a 60 ft tall wooden tube complete with debris and icy smoke. This was green screen inside but in the end they decided to rotoscope the actor anyway and completely replaced the tunnel and the debris in CG. As the actor 'fell' through outer space, a matte painting was used as the background.
"We only used the talent, and built the entire hole in CG with Maya and Mudbox, including the ice," Colin said. "The team did a great job compositing the live action plate into the CG ice and getting all displacement right as well as the refraction. They were using a combination of inferno and Nuke. The lighting across the scenes and elements, and from below the surface in the holes, was all achieved by head of 3D/lighting TD Nick Angus.
"My main tool on the ice was some handy green tracking cones. I could throw them down quickly on the ice and it gave us a great reference for scale and distance and helped with all the camera tracks. I try to use as little green screen as possible these days. On the ice skating rink we had one wall covered to cover us for some long lens close ups but the rest of it was pretty straight shooting. All the ice scenes were extended using a combination of 3D digital and traditional matte paintings."
Publicis Mojo, again with director Garth Davis at Exit Films and Colin at Cutting Edge, produced a series of brand content videos for Coca-Cola Europe's energy drink, Burn. 'Ride' was shot over five days in Mexico City, featuring stunt skateboarders alight with practical fire leaving flaming trails in their wake. Garth specifically wanted to avoid over-romanticizing skateboarding. "The riders were literally on fire," said Colin. "We had a safety/stunt crew in from LA who trained them and managed the 'burns' but there were no stuntmen in the film. We did do tests early on experimenting with CG fire and composited fire elements but in the end, safety permitting, we did it for real.
"Even with all the in-camera fire stuff, there was still plenty for us to do in post. We had a big team of compositors running 24 hours a day and a great CG effects crew headed by Houdini expert Dave Brown." For the finished film Cutting Edge Sydney completed approximately 60 shots in just over two weeks. Coke 'Burn' and the other two films have been delivered in 43 European markets. .www.cuttingedge.com.au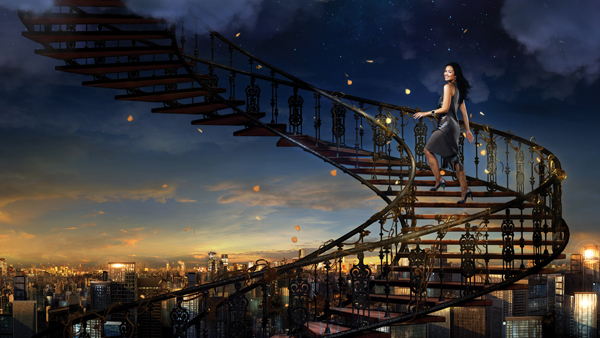 Emerald Citydigital production and design studio in Sydney handles projects from conceptualisation to final output, in-house. They will provide directors' treatments, storyboards, design research and look frames for pitches and presentations, and then apply 3D, graphic design, animation, matte painting, print, film and compositing to realise the vision.

Emerald City focusses on delivering great design and creative work. Because clients always come to them specifically to meet a specific creative challenge, design comes first and is not thrown in as an afterthought. They believe their most important assets are their artists and that, with such powerful tools as Nuke, Shake, Maya and After Effects available these days, almost any visual effects, 3D or design job is possible as long as you have skilled talent operating them, like the Emerald City team.

This studio has just completed several major commercial projects, one of them for Abu Dhabi based telecommunications company Etisalat, which recently became a key sponsor of Manchester City FC. The two spots feature three of their superstar players in a campaign due for launch early in 2011. The players were shot in a studio green screen environment by TVC director Franco Marinelli with production company Déjà Vu in Dubai. They approached Emerald City to create all of the environments, lighting and effects for each spot, to be set in two very different worlds.

Given the tight turnaround time and the various contributors located across the globe, the Director needed a creative team capable of picking up the (foot)ball and running with it. "Having previously worked well with Franco several times before," said Senior Producer Tim Kreibig, "Emerald City was awarded with all of the design and production. The entire project was completed in their Sydney studio, from concept art, digital set design, matte painting, 3D modelling, lighting and effects through to rotoscoping and integration of green screen elements and final compositing."

Another recent project is a 3D TVC for Midea, among China's biggest appliance manufacturers, with Shanghai production company PIG China. "We were set the challenge of producing photorealistic simulations of clothes underwater, moving like graceful schools of fish to communicate the gentle nature of the Tumbling Box washing machine," Tim explained. Produced and directed in house using a combination of 3D cloth simulation, animation, particle and underwater effects, they worked directly with the client to ensure their brief of a clean, natural underwater world was realised. "The result is a vibrant and surreal aquatic world."

Emerald City recently completed one of the biggest visual effects jobs produced so far in Vietnam, for feminine product company Diana M. The brief was the creation of a technically challenging fantasy world," said Tim. "We re-created a cityscape in what was called 'flatworld', with all buildings and objects as thin 2D elements existing within a rich colourful 3D world. The spot was produced and directed entirely in house at Emerald City and involved live action and green screen elements, 3D, environmental effects and extensive matte painting."
www.emeraldcitydesign.com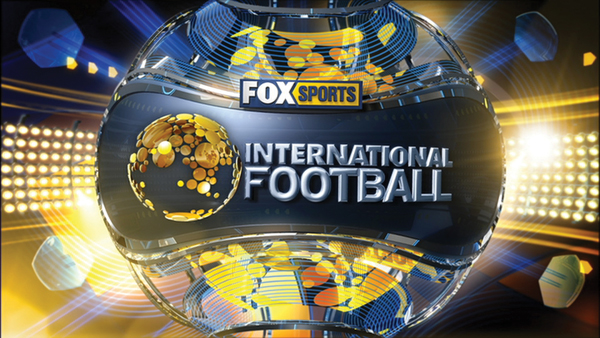 FSM film, TV and post production facility has recently introduced a film production service comprising techniques specifically developed for digital shoots, called ON-SET. According to FSM, the move to data cameras brings new production problems but also opportunities.
'Now a shoot can start with post production,' said MD Rick Schweikert. Among the dozen or so data cameras now in use including Phantom, Photron, SI-2K, RED, Canon 5D/7D, and Arri Alexa, the moment the drive or card is removed from a camera, a production's footage is, unlike a negative, in a volatile state and relatively vulnerable. FSM's ON-SET system backs up and archives the material on set or on location. At the same time data can be properly managed and, as raw data, it can often be given a colour grade immediately so the DP and director can check on their work for initial looks.
If the shoot involves slow motion shot on a Phantom, producing terabytes of material, the footage can be viewed and selected so only the worthwhile shots are rendered and archived. Agencies and production companies typically wait a day or more to start post producing raw data, but the new system can be used to start post production while the shoot is underway.
Believing that relying on a notebook and portable drive during production is a potential risk, FSM has developed portable hardware and software, which they bring along to a shoot. Everything can be recorded uncompressed straight to the workstation, and also in stereo 3D. The team will back up and quality control the camera data, create copies with back up verification, and do a preliminary grade on the spot.
Joint FSM MD Stephen Dunn commented that while the new data cameras have been adopted quickly, production procedures aren't in place yet. He said, "A Phantom can get through a terabyte in an 8-hour shoot but a camera card only has limited capacity and many have to be returned as part of the camera hire. So the quicker data is managed, the better."
The production company and agency can review footage in real time on an HD or stereoscopic 3D monitor, and begin selecting and editing takes on set. The producer can take away Quicktime compiles of colour graded and selected material. If the shooting ratio is high and the editor is under pressure to review the material, files can be prepared on set for Avid or FCP and get the job underway sooner. From a visual effects perspective, the VFX supervisor can get their preliminary keys and test composites to see how a shot is working.
Recent projects using ON-SET include Playbig's Tontine commercial, with DOP Garry Phillips and director Rey Carlson, and Photoplay's Pizza Hut, with DOP Danny Pope and director Matt Kamen.
FSM has also been involved in some large stereoscopic 3D projects and now has staff specialised in S3D post production. They have been shooting their own footage for a number of projects, among them Australia's inaugural 3D broadcast for the Socceroos friendly vs New Zealand, and vintage car racing at Bathurst plus Freestyle Motocross for Red Bull. A music clip for Rogue Traders was shot in stereo 3D for the FIFA World Cup, using Sony 1500 cameras. When FOX SPORTS became the first channel to broadcast in 3D, FSM provided a range of stereo 3D motion graphics and animations. Other stereo post tasks include editing and effects. They currently view the footage on 46" LCD screens but plan to acquire screens large enough to handle DI and grading for stereo as well.www.fsm.com.au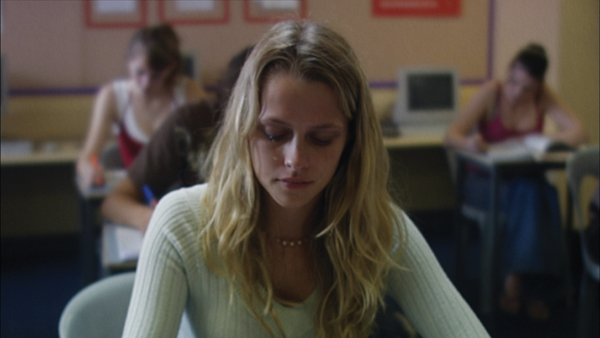 Oasis Postis a full service, dedicated HD post production facility handling advertising, film, VFX, design and DVD/Blu-Ray. After opening in1995, they set up a Flame suite and now run Smoke as well. They mainly worked on TVCs at the start and eventually began taking on 2K projects as well, triggered by film projects with director Scott Hicks, handling the titles and post.
For flexibility across jobs and clients, they run software and systems on Linux and Mac platforms and still have one Flame running on SGI. An important post and grading project for Oasis was the 2006 Australian film '2:37' shot with a combination of Super 16, HDCAM and XDCAM. A recent project was the portal website for Mitsubishi.
They have established a relationship with Park Road Post Production for finishing projects, sending files to them via fibre optic cable for film out. Apart from their in-house staff, they also work with a number of international freelance artists to handle large projects or specialised work. Preproduction services including story boarding, concept art and VFX previs are carried out in their motion design department. Their editing team use mainly Avid Media Composer 5 on Mac, and FCP as well.
Colourist Marty Pepper specialises in the DI & colour grading part of the business, which runs a Lustre grading suite on Linux, which they started using in 2006, with Truelight Colour Management. The Lustre is connected to the Flame and Smoke suites for work at SD, HD, 2k and 4k resolutions, and located in their digital projection theatre with a 3.5m cinema screen. Marty has been doing some colour research involving remapping gamma curves to use more of the available contrast in images, while controlling brightness.
Oasis carried out post production work for 'Lou' including VFX, colour grade and sound. They also worked with director Scott Hicks on the South Australian '200 Cellar Doors' TV commercials selling accommodation packages. Marty anticipates that 3D conversions for cinema advertisements will become an important part of their business. The company has invested in 2011 Autodesk software which has both 3D and conversion capabilities.
Oasis also has a DVD/Blu-ray authoring service with motion menu designers, editors, authors and quality control to carry out project management and audio and video editing and encoding. Digital files may also be made for online media. Static, motion and pop-up menus can be designed, and the service includes packaging design, duplication/replication and delivery.www.oasispost.com.au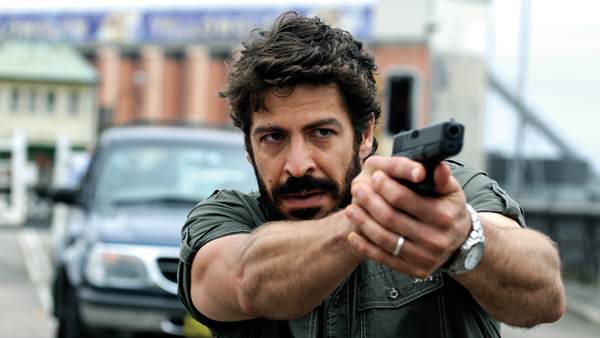 The LaB Sydneyis a post production and VFX studio specialising in commercials, long-form TV and film. Among its services are telecine and colour grading with DaVinci grading systems and a Turbo suite. The staff have skills in compositing, visual effects and 3D animation, and include a team of producers.

For their recent work on the Hyundai i20 'Going Places' ad campaign, the facility was approached early in the pitch by Director Del Oates from Prodigy Films. Alastair Stephen executive produced the design, VFX and post elements.

The director and agency aimed for an energetic spot targeting the 20s to early 30s age group, promoting the idea that your lifestyle is enabled by your car. The elements needed to incorporate what younger people enjoy, and link them with the car in one of four graphic environments that shifts and changes with the music. The activities and environments had to show off the styling of the car, while non-animated imagery needed to integrate with the graphics and animation and let the i20, the only real component, stand out.

The project was similar to creating a music video starring the i20. The entire production from pitch and concept boards to on air took six weeks, shot at Fox Studios Australia on the Sony F35. Post production and VFX lasted four weeks from end of shooting with a pipeline comprising Maya, Nuke and Flame. The Lab was responsible for design, VFX, 3D animation and grading. Once the edit was approved, they completed a base grade in Baselight prior to distributing shots for the VFX and design departments. All final colour was executed within the composite of each environment in Flame.

Alastair said the project presented few technical challenges but the car had to be shot to support the rotoscoping and 3D camera tracking - straightforward but time consuming. "We knew the car was going to appear in a completely digital environment and that the environment was not photorealistic. On set, we were involved in the pre light and set up of all shots and made sure that the production crew understood what we needed from the shoot to complete the shots.

"But the real challenges were visual - turning conversations with Dael and the agency into images that not only resonate with people visually, but also carry the required message. We looked at reference material to start the design process but the majority of looks were achieved in post due to the detailed design and animation treatment. While shooting, each scene was lit according to the world in which the car was to appear - most apparent in the tunnel sequence where a specific lighting rig was built to resemble driving through a tunnel and make the car as real as we could. We used reflections and lighting on the car inside the tunnel, and in all four worlds, to integrate the car as realistically as possible within its digital landscape.

The Lab Sydney has also completed the post for TV series such as series 1 and 2 of 'East West 101' on SBS. Series 3 is now in post. This show has a distinctive camera style, frequently using hand held camera shots and trollies. It also shoots a lot more tape than is usual. An average drama series shoots between 6 to 8 minutes per day of cut footage. Series 3 is shooting double that.
Executive Producer Steve Knapman of Knapman Wyld Television and director Peter Andrikidis wanted to use colour contrast to separate the look of the Eastern suburbs with a cooler look, from the Western suburbs with warmer tones. Due to her experience working with the DP Joseph Pickering, The Lab's colourist Annelie Chapple was given some freedom in the grade. She chose, for example, to create a hot, burnt out desaturated image in the exterior western shots, intending to give Series 2 a look she could continue into the look of Series 3. The total post timeline was six months from completion of the shoot, captured with the Sony 900R.

The colour grade, VFX and post production for 'Spirited', made for Foxtel's W Channel, was somewhat different. This series centres on a woman who leaves her husband and moves into an apartment with her two children and, unknowingly, the ghost of a British rock star. The presence of a ghost in the story required more than the usual amount of visual effects for an Australian production, including mixing live action with VFX to create ghosts walking through walls, falling through floors, and the movement of ghosts walking through living people. Most Australian TV drama series lack the budgets for many effects so it was exciting for the team, lead by VFX Supervisor Soren Jensen, to use their skills in this medium.

Having worked previously with the producers John Edwards and Jacquelin Persk on 'Love My Way', they were able to turn around VFX on 'Spirited' fairly quickly, developed a workflow using Smoke and Flame. The production team could then complete entire post production from rushes to effects, grade and editorial. Annelie Chapple gave it a contemporary looking grade introducing distinct contrasts between the real and supernatural worlds. The project took six months from the start of the edit to completion of post. Rushes were HD CAM, and the conform and online were done on Smoke HD. Like East West 101, the grading was completed at 2K on a DaVinci system, and editorial on the Avid.www.thelabsydney.com.au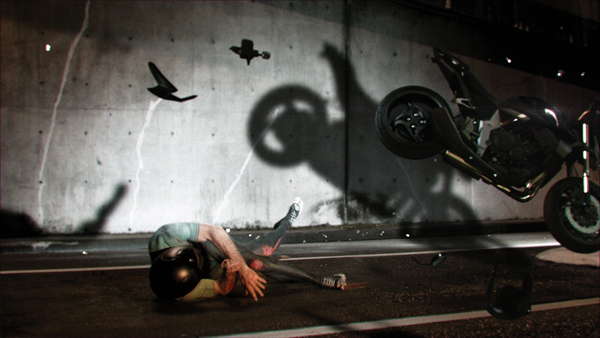 Resinis an Australian visual effects company formed in 2004. The studio has worked on seven feature films to date, including just recently as sole visual effects vendor on the feature 'Red Dog', where Resin delivered arod 130 visual effects shots and design elements for the film. In the past 12 months their artists have worked on several high profile commercials including an entirely CG commercial for the Mitsubishi Lancer Evolution, an elegant, artistic spot for The Ebeling Group in New York and Lennox Air Conditioning and, most recently, a gritty visual effects commercial for Filmgraphics Entertainment and the Motor Accident Commission highlighting the importance of the right safety gear for motorcyclists. The studio was also one of the first in Australia to produce a 3D stereoscopic cinema commercial for Savings & Loans credit union earlier this year.
The studio's constant goal to "find that extra few percent" has supported the maturity of the work produced over past few years and been integral to developing the business and attracting high end projects from across Australia and overseas. Currently, most of the work in progress at Resin is on projects from outside their native town of Adelaide, which in the short history of the company is excellent considering that only a couple of years ago, nearly all the work the studio produced originated from the local market.
Resin is equally well equipped to work on live action or completely CG visual effects and animation projects. The team also has live action production experience, providing visual effects supervision on most projects they have worked on. They have a diverse portfolio of work from design or style driven work to stylised realism to the photo-real and they pride themselves on being able to tackle anything. Recent projects have required the creation of photo-real animals and vehicles through to a wide range of characters and stylised look developments.www.resin.com.au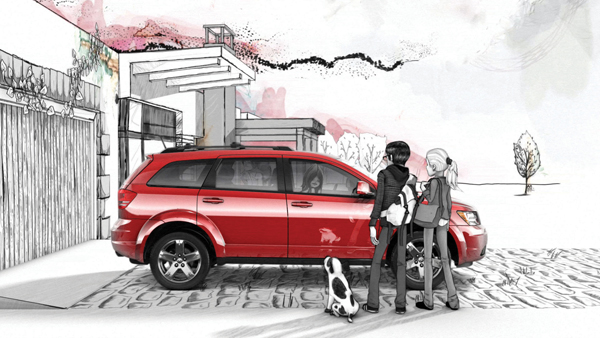 The five directors atXYZ Studiosin Melbourne come with different production skills and backgrounds, which they use to mix design, illustration, animation, visual effects and live action to create commercial works from conceptual development to final delivery.Among several projects this year, XYZ built a stylised animated world to promote the Dodge 2009 Journey for BBDO New York, motivated by the car's name. 'The Journey' follows friends embarking on an adventure through a sketched, artistic landscape. Instead of the usual list of features, XYZ created a story based brand piece to highlight the car's selling points as part of the narrative, showing them in use with design and visual effects inspired by artist's charcoal sketches and watercolours. "The graphic look of the environment and characters was developed using toon and ambient shaders in Maya, with some hand illustration thrown in," said XYZ Director Tim Kentley.
The hero is a photo-real 3D animated red Dodge Journey. Apart from the car interior, shot in LA, the entire spot is animated. Actors were placed in the car, shot to gauge compositions and timing. Then, using a motion control camera, clean passes were shot without them in frame. In post, these actors were replaced with hybrid illustrated/3D characters, with the live action performance used to drive and shape the animation.
"In any one shot of the spot, you have up to four overlapping techniques - from hand drawn illustration, to a photo-real CG car, to live action interior shots and sketchy hybrid CG characters," said Tim.
Animation directors againstallodds, based in Sweden and represented in Australia by XYZ, delivered an integrated campaign for GIO Insurance with Leo Burnett, Sydney. The spot presents a harmonious animated world about a day in the life of a meticulous man, portraying the proposition 'We Cover Details' and giving the established GIO brand an identifiable presence in a competitive, conservative category.
The main technical challenges were two-fold. First they had to design, build and render the whole GIO-world in just three weeks and second, everything had to go through their new lighting pipeline, still in an early development phase before the usual trial and error process.
They attacked the project from all sides at once. Once they had a draft of the main character, the animators got to work. "At the same time, all props were built, textured and handed over to look development. We also had to devise new methods of dealing with hair, grass and foliage, which were mostly done in Houdini and sent to our renderer through custom render-time scripts," said Derek. "But we could not have done it without attention to an effective production pipeline and talented artists."
For the WWF campaign, XYZ created a world where the ticks showing an individual's support fly off the page, out the window and join other ticks to protect a healthy eco-system. To put a different spin on the usual environmental message, XYZ Director Stephen Watkins and illustrator Celeste Potter crafted a diorama style with a collection of diverse raw textures, illustrations, scans and photographs for a human, approachable look and feel, while using ticks as elements gives a positive message. "The natural dips and dives that we created with the camera were the hardest to animate. It's important that the audience feels as though they're in the environment. The flowing camera moves really help us achieve this".www.xyzstudios.com
Words: Adriene Hurst
Featured in Digital Media World. Subscribe to the print edition of the magazine and receive the full story with all the images delivered to you.

Only

$79 per year.
PDF version only $29 per year
subscribe