Colorfront Transkoder 2016 Updates HDR and IMF Mastering and QC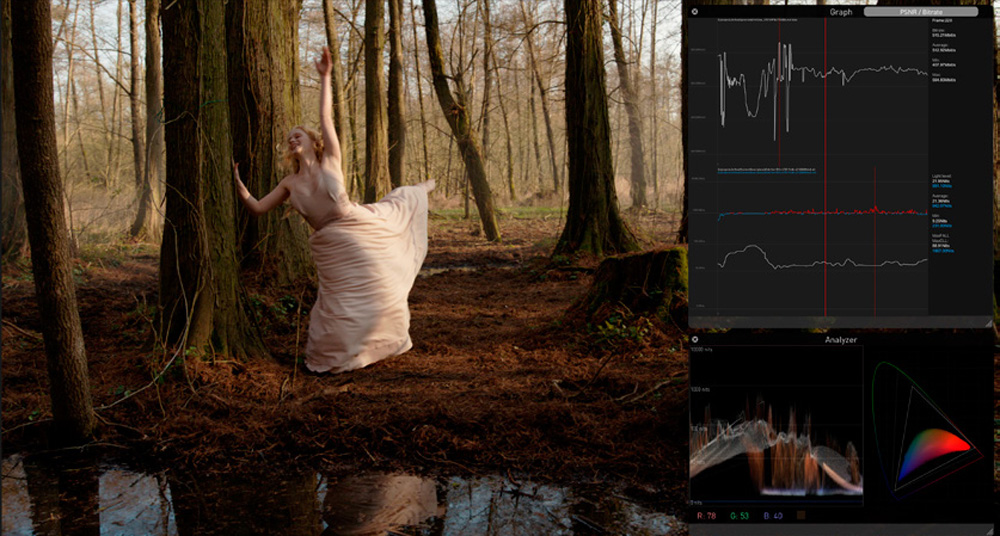 Colorfront Transkoder 2016 mastering system has been on display at IBC to demonstrate how its recent updates can add flexibility when managing new UHD, HDR, camera, colour, editorial and deliverables formats used in digital cinema, episodic TV and OTT internet content.
All Colorfront products currently support end-to-end HDR workflows, with full ACES capability. Transkoder 2016 has tools for HDR metadata inspection, mastering and QC, fast generation of light level statistics, as well as support for the latest HDR formats, including Dolby Vision packages with Dolby Content Mapping Unit control. Transkoder also supports concurrent SDR/HDR mastering, plus light-level conversion between different brightness targets, via Colorfront Engine.
As a HDR mastering and HDR QC system, Transkoder 2016 now covers the range of delivery formats – as well as Dolby Vision, this includes HDR10 and HLG 1.2, the Hybrid Log-Gamma standard jointly developed by the BBC and NHK – conforming to new SMPTE 2094-X delivery standards, plus metadata management on HDR and WCG colour transforms, plus support for new camera and production mezzanine formats.
Running on new Supermicro and HP workstations, Transkoder also gains performance from the AJA high-density Corvid 88 I/O card to support multiple, independent HD-SDI outputs. These include 8K dual-green SHV color format, which reduces artifacts supporting real time conversion, and 16x SDI 8K output, dual independent UHD video outputs, or simultaneous real-time views of UHD HDR and HD HDR/SDR masters in various formats and colour spaces.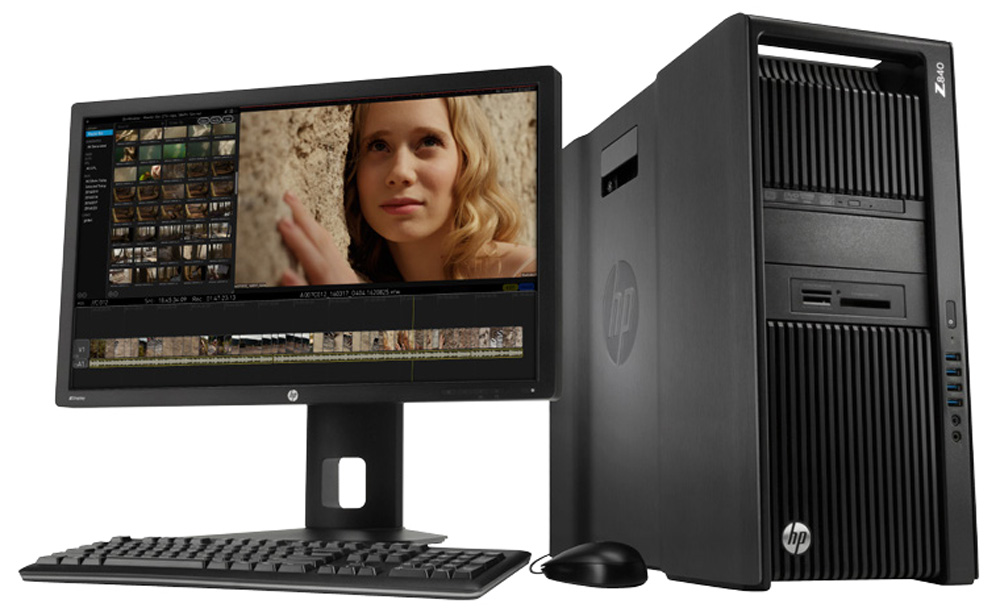 For monitoring, Transkoder 2016 can access GPU performance from recently released graphic cards including the NVIDIA Tesla M60, Quadro M6000, Titan-X(p) and GTX 1080 cards. Colorfront also showed 40Gb accelerated networking between workstations, achieving high-speed remote media access at about 4GB/s per workstation.
Improvements have been made to Transkoder's video/audio diagnostic tools, which can monitor UHD, HDR and WCG signals to very high precision, and display Rec2020, P3 or HD709 colour space graticules, pixel analyzers and other detailed waveform light level readouts from PQ and HLG encoding. Transkoder has a specific conform toolset for broadcast workflow environments, with search capabilities on media drives and remote stores, bars and tones, slates and alpha compositing for logo burn-ins and titles.
Colorfront demonstrated Transkoder's ability to read, de-Bayer, process and review 8K RAW media from 8K cameras such as RED Helium and Panavision Millennium Digital XL, and to encode mezzanine and broadcast deliverables, including support for Panasonic's 8K Super Hi-Vision P2 recorder. Working from Colorfront's On-Set Dailies, the software supports the major digital cinematography camera formats from ARRI, Sony, Panasonic, Canon, RED, Panavision, Phantom and so on.
Transkoder 2016 is already capable of IMF, Interoperable Master Format, mastering. Its capabilities have been extended now with the integration of the Netflix Photon validation tool, a Java implementation of the IMF standard that has tools for parsing, interpreting and validating the constituent files that make up an Interoperable Master Package, or IMP. Netflix Photon works as a simple standardized interface to completely validate an IMP.
Colorfront has upgraded its own IMP and DCP validation tools, including essence descriptors and full HDR metadata support in IMF CPLs, multi-channel audio labelling and OPL support. Transkoder delivers frame-accurate playback, transcoding, transwrapping and QC of any IMF packages, with robust closed-caption and subtitle language support, plus blazing fast, parallel, invisible, forensic watermarking of transcoded media via Civolution NexGuard.
Colorfront continues R&D in cloud-based computing and showed recent work in optimized, scalable dailies and transcoding running on the Google Cloud Platform and Amazon AWS. www.colorfront.com