Blackmagic Design Takes On Ultimatte and Fairlight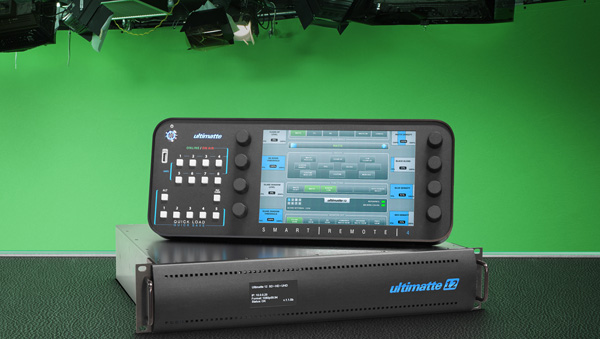 Blackmagic Design has acquired Ultimatte blue and green screen removal software for television, commercials and films, and digital audio company Fairlight. Blackmagic announced the acquisition news at IBC 2016, and said they are looking ahead to making the recognized expertise and capabilities of both companies available to more people, and also to incorporating keying and audio functionality into some of their existing products.
Ultimatte creates realtime blue and green screen replacement hardware and software that is used in broadcast studios to invisibly composite reporters, talk show hosts and other live action elements into virtual sets. Most newscasters and weather reporters, for example, stand in front of a green or blue screen while delivering the news and weather. Many broadcasters are using Ultimatte to place talent realistically in front of weather maps, stock charts and other info graphics, and at times into completely virtual sets.
Ultimatte uses 4:4:4:4 image processing and includes matte controls for accurately separating the subject from the background. Other tools handle matte correction, indirect and direct lighting, spill suppression and edge artifacts - in real time.

Ultimatte was founded in 1976 and has won an Emmy for their realtime compositing technology, a Lifetime Achievement Award from the Academy of Motion Picture Arts and Sciences, and an Oscar. Over time, the original concepts and innovations have been developed and expanded. Currently, Ultimatte users can create very accurate, invisible composites that preserve fine details such as hair, smoke, mist, motion blur and shadows and automatically suppress blue spill from the foreground subject, increasing realism.
Fairlight designs and manufactures professional digital audio equipment for live broadcast event production, film and television post production, as well as immersive 3D audio mixing and finishing.
Fairlight's integrated audio control surfaces and software are known for speed, flexibility and sonic quality. Among the Fairlight Live hardwar are consoles that are designed for on-air and live productions, including audio processing and control surfaces that range from 12 to 60 faders with audio I/O interfaces with full redundancy for broadcast work, outside broadcast trucks, performing arts venues and houses of worship.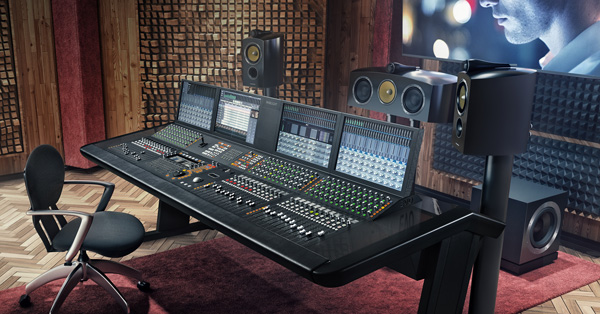 For post production, Fairlight builds compact desktop audio post systems to large format mixing consoles with dedicated controls. Fairlight audio engines can deliver up to 1000 tracks so that users can create complex productions without premixing, with 64 channels of monitoring.
Fairlight's editing software and audio post consoles give tactile control, as well as sophisticated functionality like time compression and expansion allowing audio within a single clip to be precisely aligned to the video. Designed for the film and television post production markets, Fairlight also creates immersive 3D audio workstations for delivering 3D sound in formats such as 5.1, DTS MDA, Dolby Atmos, NHK's 22.2 and others. Fairlight's 3D audio workstations are large format mixers with support for 2K and 4K video playback. www.blackmagicdesign.com