Studios Use Cintel to Power Real-time Dailies & 4K Mastering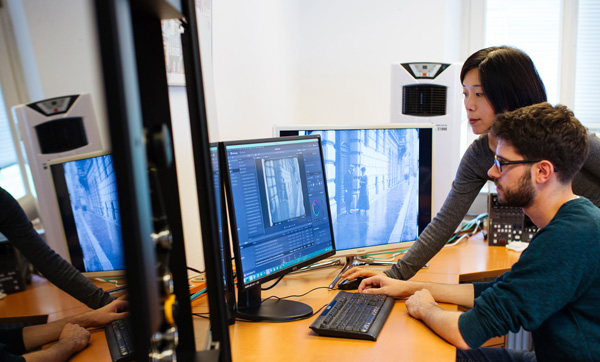 Two European companies have acquired Blackmagic's Cintel scanners - post studio Film Factory in Paris for dailies and mastering, and the Austrian Film Archive for 4K masters and DCPs.
After installing a Cintel Film Scanner, the Austrian Film Archive in Vienna has expanded its ability to scan high resolution 4K masters and digital cinema packages. The institute is responsible for curating film collections and documentation, and houses the largest collection of audiovisual cultural heritage in the country. Its primary objective is to make its comprehensive collections available to the general public using a variety of presentation methods. The collections contain more than 200,000 film prints and 48,000 film programs spanning the last 120 years.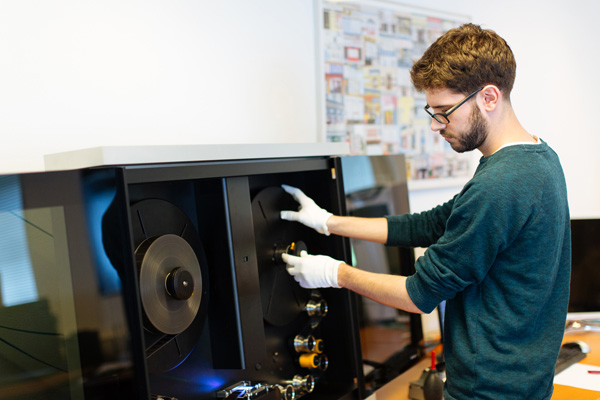 Because demand for high resolution masters is growing, Fumiko Tsuneishi, heading the Austrian Film Archives' technical department, hired Vision2See about integrating Blackmagic's Cintel Film Scanner into the institute's existing Windows based environment.
Until now, the Austrian Film Archive had been limited to scanning archived 35mm films mostly in SD as DigiBeta material. "Bar a small number of restorations, we had yet to begin the process of scanning digital HD copies of our 35mm film archives," Fumiko said. "Blackmagic's redevelopment of Cintel means we can bypass HD altogether and scan in UltraHD 4K, which 35mm film inherently supports."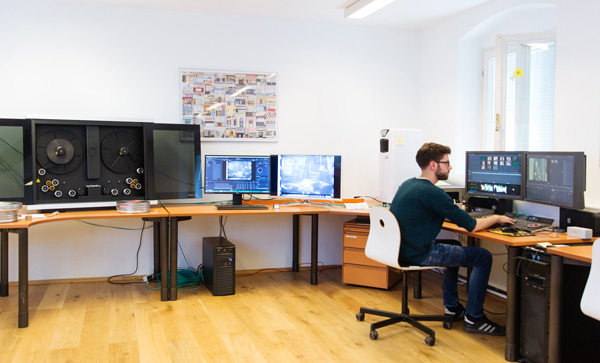 The institute's existing workflows are Windows-based and access high-speed RAID storage with fibre-channel connectivity. Vision2See specified a SuperMicro server in order to capture the RAW log files in real time via Thunderbolt 2 and store them on the institute's network.
Those scans are then accessed from any one of three workstations equipped with DaVinci Resolve. Files are converted from the native 12-bit linear Cintel Raw Image (CRI) format to DPX and processed through DIAMANT-Film Restoration software before they are edited and graded in DaVinci Resolve. The finished remastered content is then delivered as a QuickTime master and as a DCP using the easyDCP plug-in packaged in Resolve.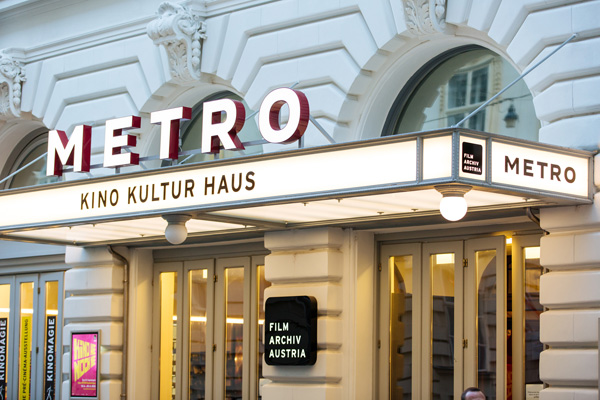 Fumiko and her team are currently using Cintel on a very intensive restoration project set for imminent DVD release, called K. -u. -K. Filmuniversum. "This is a compilation of the most frequently requested titles from the time of Austro-Hungarian monarchy," she said. "The scanned material is also set to feature in a planned exhibition at the Metro Kinokulturhaus in Vienna.
"Blackmagic's Cintel scanner is simple enough to operate that almost any of us can learn to use it. It also has good dynamic range, which means we don't have to monitor a histogram in real time. Not having to leave someone in front of the scanner through the whole process represents a big cost saving for us. It's handled all the media we intended it to and more, including nitrate film from 1910."
Film Factory in Paris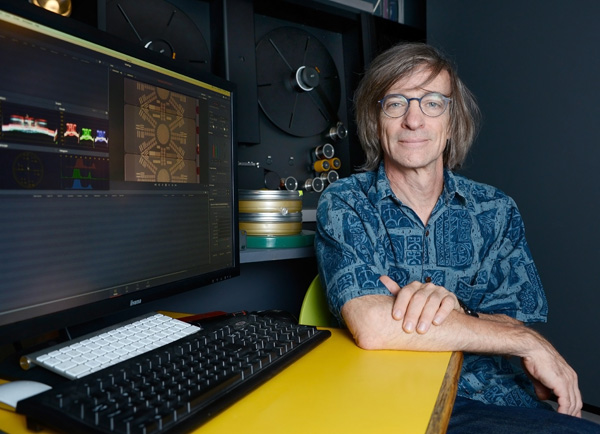 Film Factory, which has been working in film development and processing in Paris for more than 20 years, now uses the Cintel for its dailies and final film scanning workflows. The company's director of R & D Rip Hampton O'Neil said that, bundled together with DaVinci Resolve Studio, the scanner has reduced the time it takes the facility to process film dailies and deliver the scans back to clients on set. Systems supplier and integrator MagicHour installed and integrated the new hardware into their art film processing laboratory.
"It produces a lot of data very quickly. Our system has a Mac Pro and Thunderbolt drive that allows us to pump out 1.5 GB/s of data, scanning the film directly into DaVinci Resolve Studio so that we can go straight into colour correction and mastering work without wasting precious time on slow file copying after scanning. It's a very robust piece of hardware with a simple workflow requiring no set-up.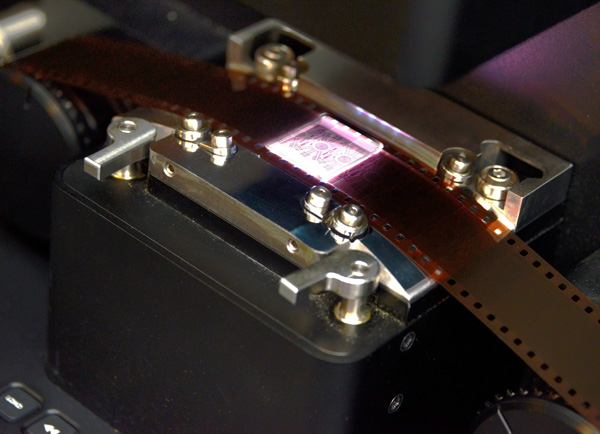 "Initially, we only envisaged using Cintel in our dailies workflow, but the overall quality of output has been high enough for us to design uses for it in our mastering service, helping with the final scans and pre scans on features. The fact that the scanner costs about one twentieth of the price of other systems on the market makes its quality especially impressive."
Rip also believes the industry has come full circle in many regards and that film is once again a viable medium for filmmakers. "Digital is not without certain costs that arise during post. Cameras are run for longer, incurring greater costs in managing quantities of rushes in post production. In contrast, film production tends to be more tightly controlled, and while it is still slightly more expensive to process, the prices of new systems are falling, which means that cost is a diminishing issue for filmmakers and production companies wanting to blend digital and film," he said.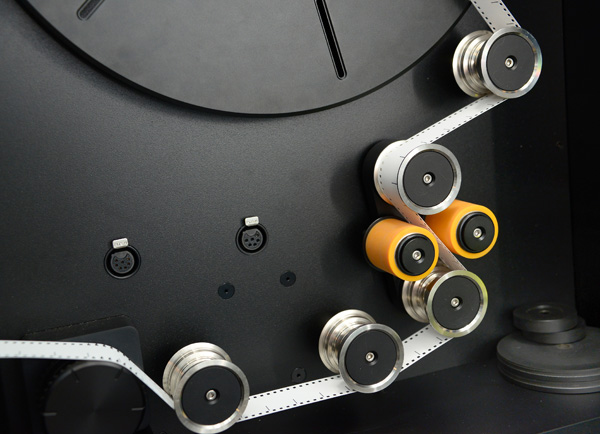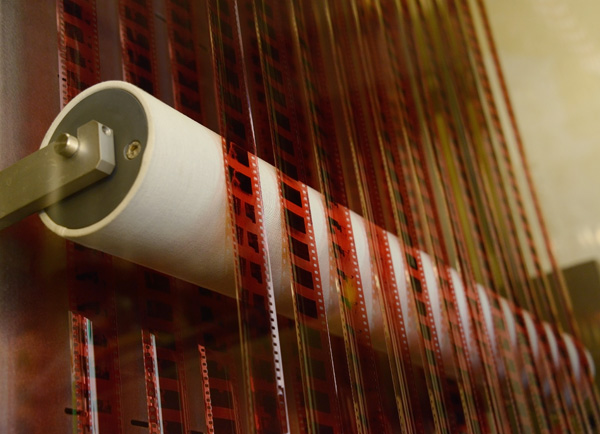 "The Cintel scanner is a very good system that has a lot of promise for the future. Right now we can to supply a faster, more cost effective service that allows clients to make decisions about which format they shoot in based on aesthetic rather than cost." www.blackmagicdesign.com