Technicolor PostWorks Breaks Sound and Vision for 'Soundbreaking'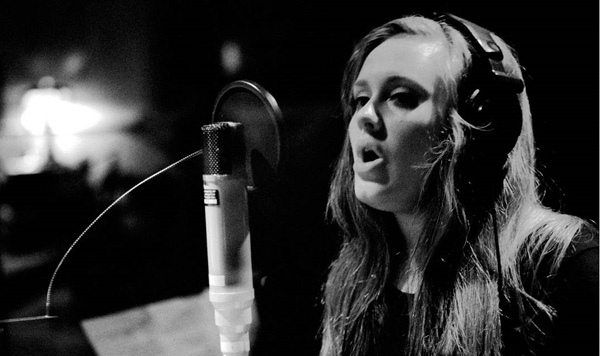 A project recently delivered from Technicolor PostWorks New York is the recent 8-part documentary for the Public Broadcasting Service titled 'Soundbreaking: Stories from the Cutting Edge of Recorded Music'. The series, produced by Show of Force and directed by Maro Chermayeff and Jeff Dupre, describes and follows the combined art and engineering behind the development of popular music. It starts in the 1920s when music was first committed to vinyl, but mainly focuses on the period from the 1960s to the present and the revolution that record producer George Martin and the Beatles initiated through their use of multi-tracking.
As well as hundreds of classic music recordings, the documentary is based on extremely diverse source material, from recent interviews with more than 150 prominent people who have influenced the course of popular music, to archival media encompassing behind-the-scenes clips; broadcast, documentary and concert footage; music videos and others. The job for Technicolor PostWorks' post-production team was to weave all of it into a coherent story, expressed in original sound and vision.
Formats and Framerates
"The need to work with elements from all over the world made it a challenge," said colourist and online editor Mike Nuget. "We had video from Europe that had to be converted to an American standard and film-original material from the 1920s and '30s, through today, that needed clean-up. Formatting, frame sizes and overall quality were issues we had to deal with daily. It was like taking a visual journey through time, through the eyes of video and film equipment."

Working in Avid, for most of the footage Mike's team used the internal formatting tools and experimented with the different rendering parameters. But some of the more unusual archival and PAL material had to be outsourced to an external facility to be run through a SAM Alchemist format and framerate conversion system, which wasn't available in-house at Technicolor PostWorks.
"The archival footage looked pretty good once we got the frame rate correct, but often needed some cleanup. I would bring those shots into an Autodesk Flame suite and literally paint out any large smudges, dirt or any other old film artifacts. I also used a combination of Boris FX and Sapphire plug-ins, especially Boris' Denoise, which helped remove some unwanted or exaggerated noise from the older material, and Sapphire's Deflicker to reduce any luminance flickers that were considered too extreme," Mike said.
Mix or Match
"All of the different-sized cuts were handled on-the-fly, really. When I first watched through the footage I noticed that a variety of formats were being thrown at me and realized that decisions would have to be made. As a first pass, I looked at each piece and simply used my best judgement - if something looked degraded after blowing it up, I would leave it in its original format and try to hide the discrepancies as much as possible.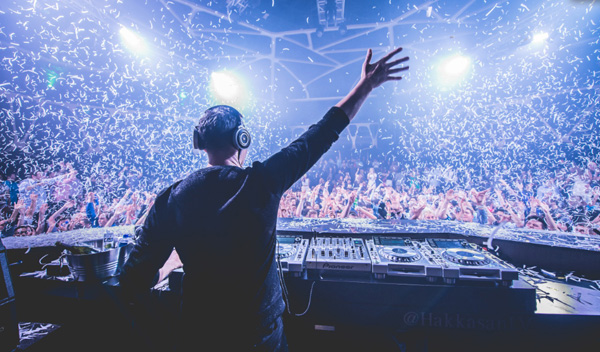 "Using vignettes, for example, allowed the pictures to 'fall off' into the black pillar bars instead of leaving hard edges, but since this didn't always work there are plenty of times throughout the series when we did just leave cuts in their native sizes. We all agreed that because most viewers would be aware that older material doesn't always match, this approach wouldn't impact the storytelling too much - no need to force something into the 21st century that was never meant to be there!"
Narrative Structure
Achieving consistency was further complicated by the series' unusual narrative structure. Rather than relate the history of recording chronologically from start to finish, it breaks the story into themes, such as the rise of multi-tracking and use of electric instruments, and shows how each of those developments played out over time. The story moves backward and forward in time and, for the post team, between materials captured in diverse circumstances with very different recording gear.
"We might cut from an interview with a member of Radiohead from 2015 talking about something that happened in the 1970s to a clip from that era, but we wanted both parts to feel like they were in the same world, the Soundbreaking world," said Mike.
The first thing he asked when he received the project was whether or not the edit was locked – "an ambiguous word when applied to post," he remarked - feeling fairly sure that what he was initially given wasn't final.
Each episode went through perhaps half a dozen change cuts which, in fact, worked out well. The biggest changes were made to graphic elements and stills, many of which had to be changed or updated due to finding a better resolution, a better picture generally and many other factors.
Making the Grade
Mike helped bring cohesiveness to the material by developing generalized looks and applying them broadly. "There was a lot of black & white footage, which I purposely gave a certain edgy look, and we carried that throughout the whole series," he said. "I used Filmight's Baselight and the Baselight for Avid plug-in. Because the Baselight has such a comprehensive toolset, fortunately I didn't have to rely on anything else - all the tools were right there."
Using this plug-in inside Avid was especially helpful due to all of the changes that emerged. Since he could colour right on the Avid timeline, any changes that were made in the edit would be right there as well. Had he taken the traditional workflow approach - performing the conform in Avid and then moving over to one of the other grading systems - he not only would have lost flexibility, but also would have had to do almost double the work.
Furthermore, when Jeff and Maro, the executives at Show of Force, came in for review and wanted to make editorial changes at short notice, he would have had to repeat the whole round trip. "They have been used to me working in Avid for over 8 years now, so to be able to give them what they want with the added bonus of having a very powerful grading tool right there within Avid was, in my opinion, the only option," said Mike.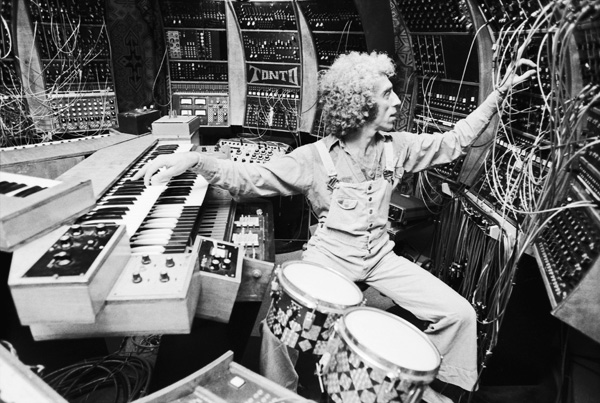 Green Screen Interviews
Interestingly, the fact that the project's interviews were shot over the course of several years by many different people became, by far, the most complex challenge Mike dealt with. "This project was filmed over about a decade, I believe," he said. So not only were many different DPs handling the shooting, but they used different styles as well. Some of the 150 interviews were set in well-lit interior settings, some took place outside using the natural sunlight, and a lot of them were shot on a green-screen and had the backgrounds keyed in later.
"The ones in this last category were the toughest shots to deal with throughout the whole series. Green screens are tricky to handle correctly. If everything hasn't been lit perfectly, pulling the key becomes very challenging. Also, in this series, since the subjects are not as young as they used to be, a lot of the musicians have very light, fair or often white hair, which is very difficult to separate and key out. For those that were especially difficult we once again relied on the Flame to pull the keys."
A Sound Story
Re-recording mixers Martin Czembor and Paul Furedi faced similar challenges to make the soundtrack consistent, which not surprisingly plays an integral role in telling the story. "We might have a Madonna track from the 1980s," said Martin. "If you listened to it when it was originally recorded, you got a full experience. But now, if we set it next to a Kanye West track, it may sound lacking because so much has changed sonically. Our role was to bring sounds from different eras together in a way that is smooth and coherent, in order to show how they connect."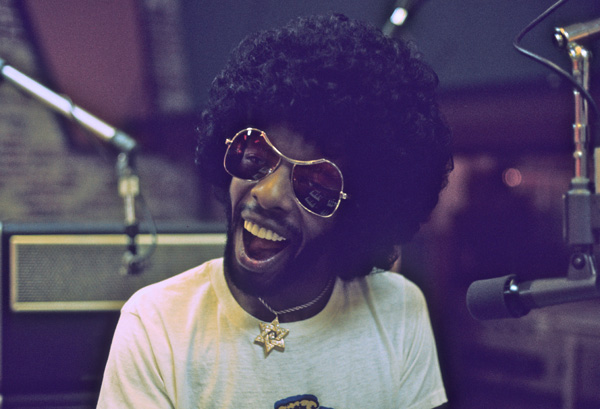 Elements are often woven together in the soundtrack to illustrate the creative process. "In one section, George Martin's son is talking about how some of the Beatles' songs were built, and he throws up a few faders so that you can hear how the parts come together," Martin said. "We go from the individual tracks and build into the whole song. It's fascinating.
"We use a similar process with Adele's producer when he shows what she does with a song. We blend material from the recording studio, cinema verite scenes and the finished song. Those sequences are powerful because they get more across than you could possibly do with words and music alone."
Best Blend
Like the imagery, even as the soundtrack was being finalized, new material continued to arrive. The producers were determined to find the best recording for each music track featured in the series, which often involved searching the archives of record companies and producers, followed by sometimes protracted efforts to secure rights. If a new gem became available at the last minute, it was blended into the mix.
One of Martin's favourite sequences in the series involved Frank Sinatra and his innovative use of the microphone's characteristics to enhance his voice. "The discussion weaves between interviews describing the uniqueness of his approach, while Sinatra sings a love song," he said. "It was wonderful - challenging but also fascinating to mix, and fun to try to get all the detail across." http://www.technicolorpwny.com