ContentAgent v3.6 Turns Up LUT and DNxHR Format Support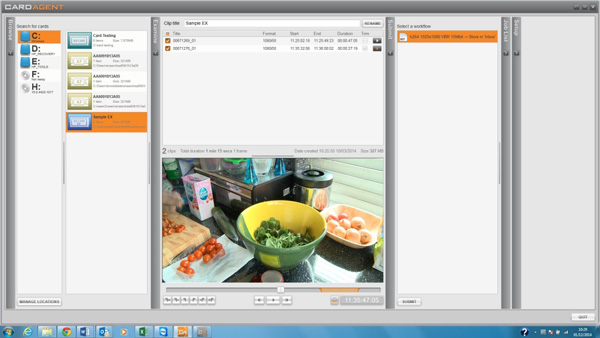 ContentAgent orchestration platform v3.6, now released, is a major software release for Root6, supporting new broadcast delivery formats including AMWA AS-10 for France and ARD_ZDF for Germany. It also has camera card format improvements, Avid DNxHR format support, growing MXF file support, updated LUT processing and automation such as workflow node prioritisation.
Root6 says that the need to automate camera card ingest has become a key component in post processing. Becuase of CardAgent's simpler interface, non-technical staff can now initiate some of the ContentAgent workflows from camera card structures, or single clips, in parallel, setting up an efficient ingest operation. Changes to the CardAgent user interface allow custom metadata entry, and format and file destination pickers to override the default workflow settings. This can simplify media management for fast turnaround environments such as news, sports and post.
A new growing-file function makes it possible to begin transcoding while an OP1a MXF file - operational pattern 1A referring to a single item and single package - is still being copied into a watch folder. In an Avid Interplay environment editors and assistants can immediately start browsing, logging and editing clips without having to wait until the transcode process is finished. The DNxHR format is now available to use as a transcoding format for 2K, UHD and 4K Avid ingest workflows. See more detail below.
A new LUT processing engine now supports higher bit depth processing, performance enhancements, and the commonly used .CUBE format. The Watchfolder Playlist, also new, creates a custom card structure from loose files to use in Card watchfolders, in effect creating a card structure with metadata. You can also create custom clip order / sorting of card items and definition of trim points.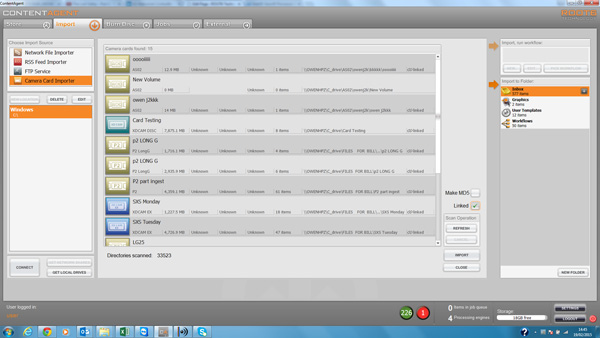 DNxHR Format Support
One of the main ContentAgent v3.6 functions is the ability to transcode to Avid's DNxHR format as MXF files, and can be added as a paid-for option. DNxHR enables you to create higher-than-HD resolutions including 2K, UHD and 4K clips ready for editing in a standalone or shared storage/Interplay environment.
DNxHR versions range from DNxHR 444 12-bit video with RGB / 4:4:4 sub-sampling and a 4.5:1 compression ratio, down to the standard DNxHR SQ 8-bit at 4:2:2 and 7:1 compression. There is also a low-bandwidth version, DNxHR LB, for generating proxies. DNxHR is among the best formats for creating full resolution 2K, UHD and 4K media files and offline or online workflows. For HD-resolution media, a DNxHD encoder with much faster real-time HD encoding is also included when purchasing the ContentAgent DNxHR option for v3.6.
In a ContentAgent workflow you can ingest 2K, UHD and 4K camera cards and single clips into an Avid environment. You can choose to transcode clips to DNxHR op-atom or op1a MXF files. The LB codec works well as a proxy resolution for offline/online relink based workflows. This opens up potential standalone Media Composer conforming and Interplay multiple-resolution, dynamic relinking workflows, that can be automated fairly simply. www.root6technology.com