Cospective cineSync 4.0 Tightens Security, Gains iOS App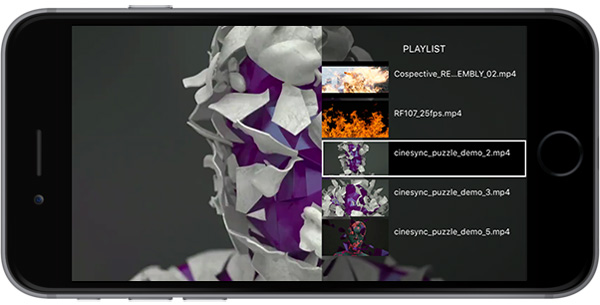 Cospective cineSync 4.0 review and approval software is now released with a new iOS app, a re-built video playback system, deeper production tracking integrations with Shotgun and ftrack, and updated security functionality in a new version of the application called cineSync Pro Studio.
While developing cineSync 4.0, Cospective worked with the security departments of various studios, trying to meet their requirements, resulting in a third package extending the tools in the original cineSync and cineSync Pro software. cineSync Pro Studio includes all of the functions of cineSync Pro, and adds new security functionality such as watermarking through an integration with MediaSilo SafeStream. SafeStream automates on-demand, individual watermarking of all review files. All guests in the review receive customisable files watermarked with their name, cineSync session key, IP address and the review time/date. The process remains quick and efficient, based on Safestream's scalable architecture.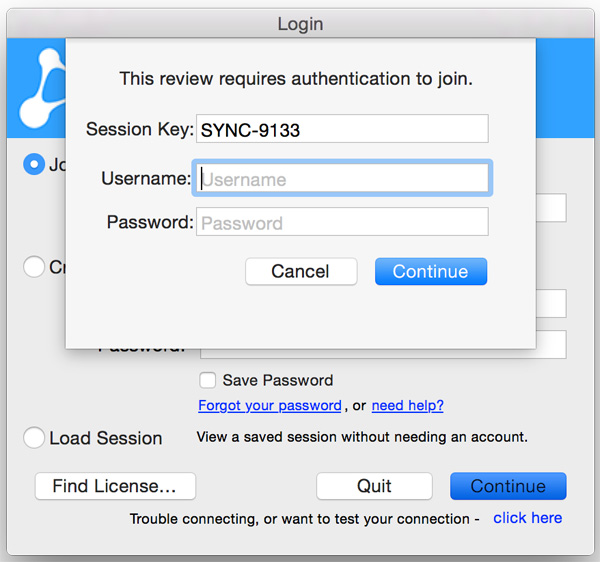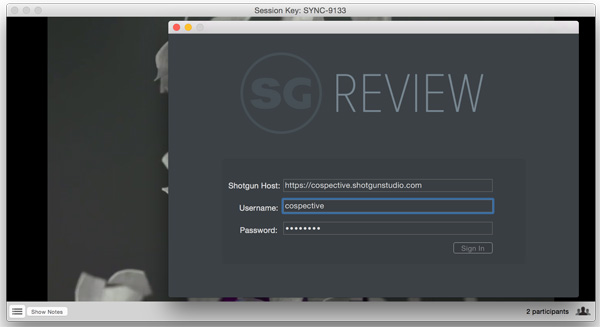 Guest authentication adds further review security. By authenticating guests in advance, only guests who have been approved have review access. While the system allows control over who has access to review material, it imposes as few technical hurdles as possible. All reviews are also tracked in the management portal, allowing administrators to see when reviews occurred and who was involved.
A new cineSync app for iOS is now available, enabling guests to join cineSync reviews from mobile devices. The app integrates directly with Shotgun and ftrack - review information and media can be pushed securely to mobile devices because files are automatically deleted at the end of the review. Only drawings and saved frames can be saved back to Shotgun or ftrack by the session host.
cineSync 4.0's new video playback system dispenses with QuickTime in favour of a new, adaptable video architecture so that the software can now support various video formats, resolutions and frame-rates across other platforms.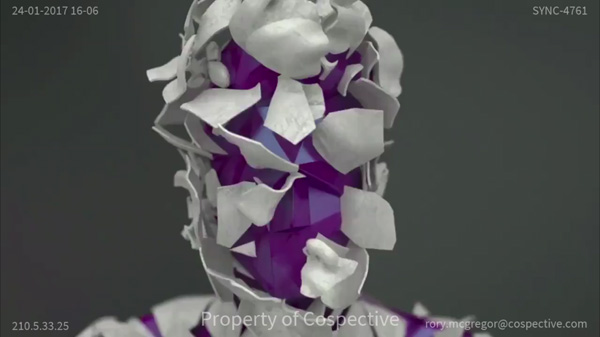 As mentioned, cineSync 4.0 is more closely integrated now with production tracking tools including Shotgun, ftrack and NIM. Users can browse and load media playlists directly from these applications, and access direct transfer and recording of review information, saved frames and other feedback.
cineSync 4.0 is available now. Cospective will continue to release new tools and functionality for cineSync, cineSync Pro and cineSync Pro Studio over the coming months. Users with a valid subscription to an existing cineSync package, will be eligible to upgrade to the latest version. cospective.com