Cinedeck's cineXinsert Tunes Up File-Based Post in Hollywood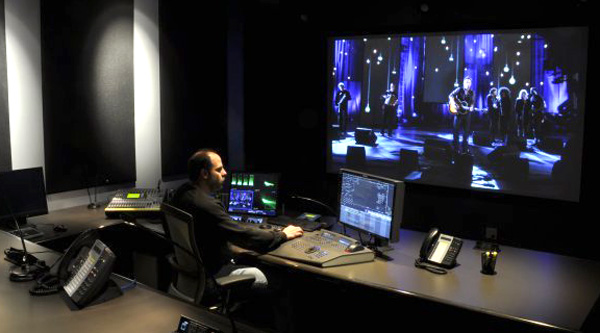 Chainsaw Edit runs two major post facilities in Hollywood as part of the SIM Group, with suites running full post and broadcast graphics services. The studio uses Cinedeck recording and playback servers in their deliverables department including a 4-channel Cinedeck ZX45 and 2-channel Cinedeck ZX20. With this hardware, they run three seats of cineXinsert File-based Insert Edit software. Their typical output is television shows such as 'Scorpion' and 'Pretty Little Liars', and feature films, in which cineXinsert is used to overwrite changes to files directly that an editor has already rendered and exported.
Chainsaw's chief engineer Jeff Sengpiehl remarked on this workflow, saying, "Our former process for creating a file deliverable was to use tape as a mezzanine format. We would layoff to tape from the editor in real-time, then encode the tape to a file. "For a program fix, we would punch changes to the tape, then re-encode the tape to a file. When you factor in QC, it could take several hours of work for a 1-hour TV show," he said.
"Using Cinedeck to overwrite changes directly to the deliverable file means we QC only the new insert, saving us hours of QC time. We get the efficiency of a tape-based workflow with the ease of handling files."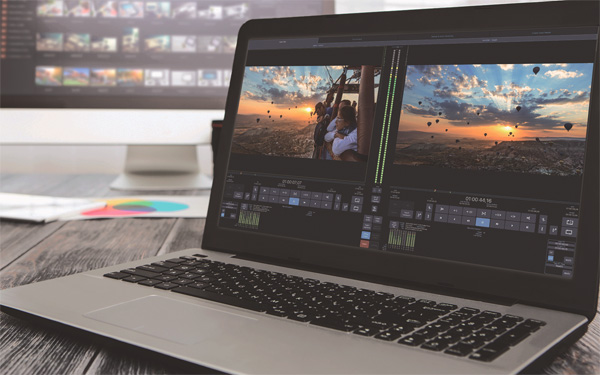 Regarding the overall workflow at Chainsaw Edit, Jeff said, "A tool like Cinedeck's Insert Edit means the deliverables department can handle the end product of a show themselves, so that the editors can go on to other projects. Video fixes are handled by the Cinedeck hardware, while audio reversioning, audio channel re-alignment and slates are done with cineXinsert – which has become an efficient workflow to handle multiple file format deliveries. We've been able to save hours of labour and QC time using Cinedeck, which is critical in a world where budgets are growing tighter."

Shapeshifter Post, which is also in LA and Burbank and delivers programming to studio, network, cable and streaming channels, is an early adopter of cineXinsert. The studio's team has integrated the software into thier Adobe Premiere post/finishing workflow.

"cineXinsert is a great tool to use on indie features and documentaries because these always call for last minute QC fixes or credit changes," owner Russo Anastasio said. "Formerly, a fix could be inserted into a QC'd Master tape with absolute confidence. But working with files is actually less certain and stable than tape. So now, with file-based delivery as the new convention, having cineXinsert's ability to overwrite a fix to a file is a huge advantage - in effect cineXinsert makes file delivery as robust and reliable as mastering to videotape."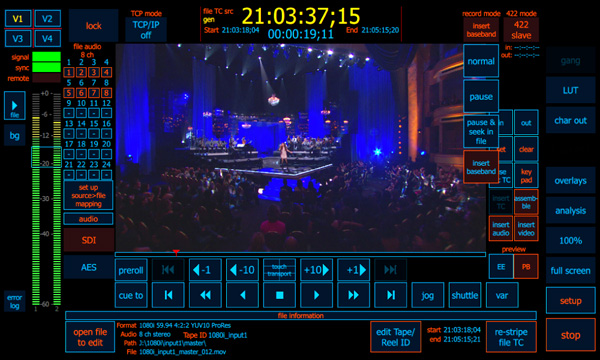 On a recent feature film at Shapeshifter, cineXinsert was integral to speeding up the delivery time when the production decided to change the title after the team had finished the project. Using cineXinsert, it took them only 10 minutes to swap out the title and credit, instead of tying up full editing system to make the changes, re-exporting the entire file and then performing another complete QC. The basic function of insert edit is also very easy, with almost no learning curve when an editor starts using it.

Shapeshifter's chief engineer Greg Filkins described using cineXinsert to overcome problems arising during the file-export workflow. "Re-exporting often leads to more QC issues by introducing anomalies during processing, like jittery frames," he said. "When a few frames have been corrupted due to a bad export, we can export a patch from a previous version and use cineXinsert to overwrite the jittery frames. Otherwise we would have to re-export the entire project – even a feature length film - and QC it all over again because we have no guarantee that there wouldn't be an issue elsewhere in the file." cinextools.com