'The Halcyon' Gets a Top Post with Quantel Rio and Fusion Studio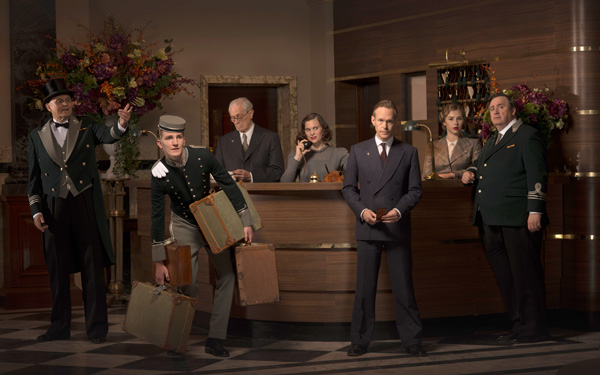 The Look post studio has recently completed the conform, grade and deliverables for ITV drama 'The Halcyon' from its new, upgraded facility in London in Soho. Owing to this upgrade, one of The Look's most recent projects on the Rio systems is 'The Halcyon', an eight-part series for Leftbank Pictures and ITV that was shot on the ARRI Alexa. The series is a period drama set in an upmarket London hotel at the outbreak of World War II. The Look spent six months working on 'The Halcyon' alongside other projects, completing the colour grade, online and deliverables.
The Look's new outfit includes grading and online suites and a large grading theatre which house SAM Quantel Rio 4K colour, edit and finishing systems and a Neo control surface. The Look has also purchased SAM Rio Assist software to support ingest, conform and exporting from its main Quantel Rios.

The Look's senior colourist and managing director Thomas Urbye said, "After moving to the new facility last summer, we decided to triple our storage capacity and increase transfer speeds so that we could handle shows for Netflix including 'Lovesick' and 'Fleabag' for Amazon Prime in 4K HDR and 16-bit resolution."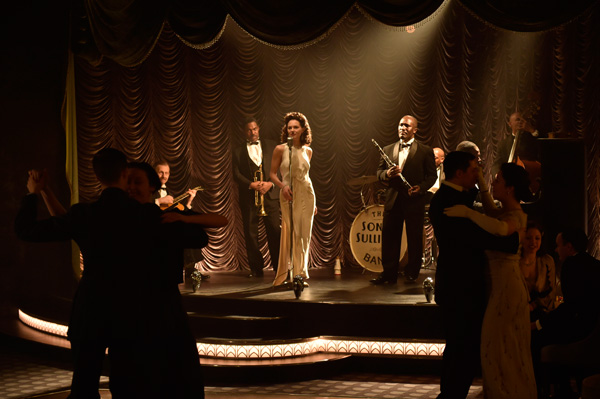 Thomas said the scale of 'The Halcyon' is impressive. By working with the series' directors and cinematographers they developed a sophisticated, cinematic look for the series. "After conforming the Avid timelines in to the Quantel Rio 4K systems we quickly moved to grading, which took place in our main grading suite on a Christie 2K projector and Sony OLED HD screens," he said.
"Picture fixes could then also be handled by senior online editor Mark Maltby, all on the same timeline, within the same architecture. Export and delivery of the various DPP AS-11 files for broadcast, the DCPs and QuickTime ProRes files for press screenings were also done directly from the Rio systems by the control room team, and the upload to ITV was handled through our 1gb internet connection.
"In many facilities the conform, grade, online and delivery happens from a variety of different systems, making last minute changes harder. Delivery becomes less efficient and the chance for error is greater. At The Look, the project data is kept in a single location throughout the post production process so that all settings are kept live, saving many steps."
"It's a very exciting time to be in this business, especially because 4K is becoming a reality for Netflix and Amazon Prime. If we want to stay competitive, it's important to have the right tools in place. Quantel Rio handles any format, even 8K and lets us really focus on the creative aspect of our job and deliver an excellent product on time and on budget. Our work on 'The Halcyon' reflects this," Thomas said. post.s-a-m.com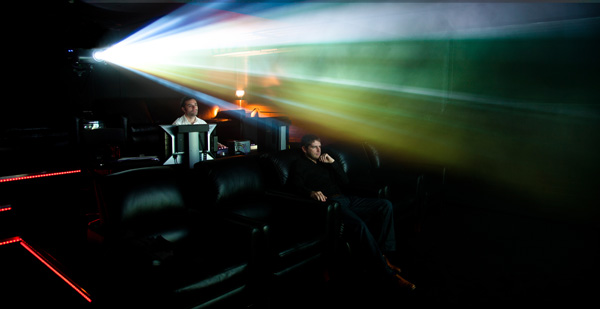 Visual Effects at Lexhag
Located nearby in Soho, effects studio Lexhag worked on nearly 200 VFX shots across the series during post production, and also carried out on-set supervision at West London Studios and in many of the shoot locations around London.
Because this series has been so highly anticipated, the team felt pressured to produce some of their best work. VFX supervisor on 'The Halcyon' was Lexhag co founder Alexis Haggar, who said that their shots were quite varied and involved creating explosion simulations, set extensions, flying plane and dogfight sequences, ash, ember and smoke simulation, DMP builds and other tasks. The detailed, invisible 2D compositing and cleanup work that makes a period show shot in modern London more believable, was also needed throughout the project.
Alexis chose to use Blackmagic Design Fusion Studio and project planning software Generation as basic elements of the pipeline, from pre-production to the final render, including live compositing work for on-set look development. With Fusion Studio running on a MacBook Pro, Haggar connected an SDI feed from the camera via a Blackmagic Design UltraStudio Mini and captured live foreground blue screen frames straight into the laptop over a high-speed Thunderbolt connection.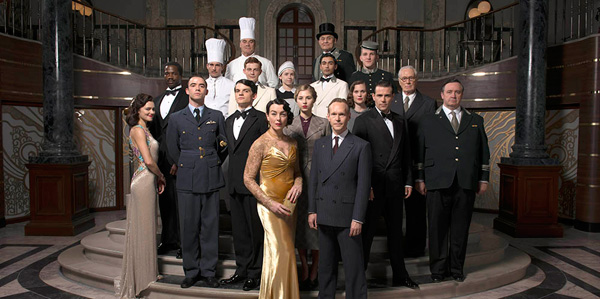 "By importing the images into Fusion, we were able to extract the action and quickly composite it over a background plate we had shot before the main shoot got underway. Geometry was also added to bring in some of the features of the show's hotel setting that hadn't there on the day we shot the plate," said Alexis. "This allowed the director and DP to visualize where best to place the camera and how the set should be lit to marry up into one invisibly combined shot."

When it came to post production, one of the most inventive uses for Fusion on 'The Halcyon' helped complete a sequence featuring a dogfight above the skies of London between British and German warplanes. One of Lexhag's compositors on the project, Ken Turner, looked after the whole shot, bringing 3D models into Fusion, lighting and rendering it with Fusion Render.

"We experimented with capturing flight simulator data to animate the planes. With an old joystick, we flew them through various combat manoeuvres and recorded their motion to a simple text file. From this real-life foundation, we tweaked the motion by hand in Fusion until we had the best performance recorded to the camera. We then wrote custom scripts to create particle systems for tracer fire and vapour trails. When all was in place, we could freely move the planes around, and the whole scene would update automatically."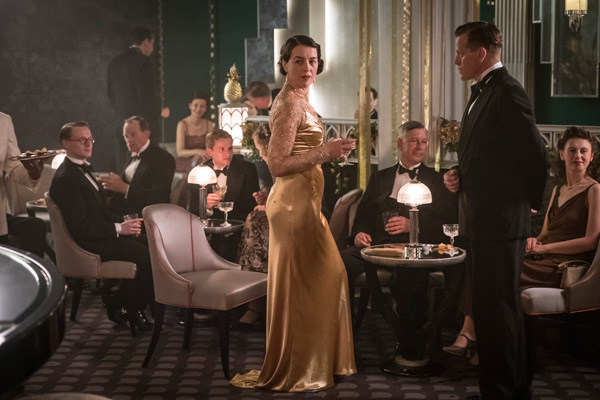 Alexis remarked that when they are working at the speed demanded by television, they want to have as many clues as possible that their visual effects are going to work. "We don't have one day to do one green screen shot, we've got half an hour to do one. Fusion is an excellent tool for that – I think the workflow would be very different and very cumbersome with anything else."

An associated advantage that using Fusion brought the team was its flexibility and stable nature. "Due to the way it is licensed, it's very quick to add a seat and get someone working on it," Alexis said. "You can just sit someone at a computer, plug the dongle in and off they go." www.blackmagicdesign.com