PFClean 2017 Updates Wet Gate Process & Colour Management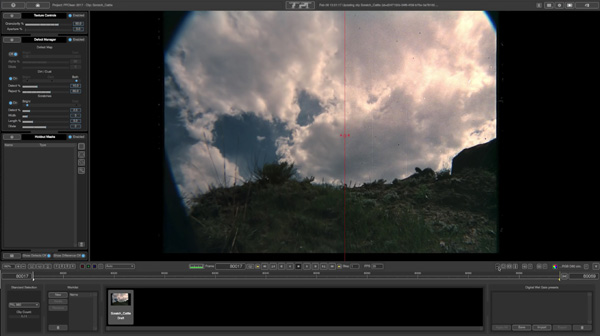 For 2017, Pixel Farm PFClean aims to bring digital and physical restoration closer together with the introduction of a Digital Wet Gate process for scratches and dust, redesigned standards conversion workflows, and a non-destructive colour management pipeline based on OCIO.
PFClean software for film and video restoration has tools for tasks ranging from film transfer to remastering movies, and serves clients including audiovisual archives, broadcasters and film studios.
PFClean's new Digital Wet Gate is fast, non-destructive and not toxic – but serves the same purpose, removing scratches, dust/dirt and other optical anomalies quickly. Traditionally, a physical wet gate submerges the film in a liquid with a specially matched refractive index and reduces the effects of scratches on the film by reducing the refractive effects that divert light passing through, thereby revealing the scratches. The liquid also lifts other defects from the film. Unfortunately, the liquid used for the process is poisonous and need strict safety precautions.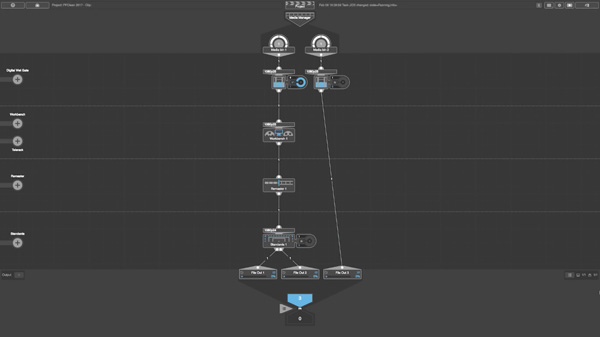 The Digital Wet Gate is applied as a new processing node in PFClean's Workflow Manager, a tree that holds all the node types needed for a particular job, and directs the flow of clips through restoration and remastering nodes to the final export. The Wet Gate produces optical results comparable to a film scanner/telecine wet gate and can be used to pre-process footage prior to more detailed restoration in Workbench, PFClean's restoration engine where detailed, per-clip, manual and automatic restoration effects are applied.
The wet gate process has a new texture management engine for noise and grain removal. It runs on the GPU at any resolution or colour depth, removing dirt, dust and scratches in a single pass, and also printed dirt or scratches in situations where a wet film gate cannot.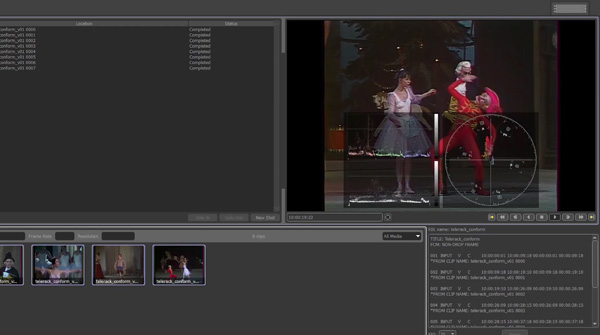 PFClean 2017's non-linear, non-destructive colour management pipeline, based on OCIO, is designed for archival work, meaning colour space decisions can be made at a later date when needed. OpenColorIO (OCIO), an open source colour management system for feature film use, is specialized for VFX and computer animation. It has a consistent UX across all applications but also allows back-end configuration, and is compatible with ACES and most LUT formats.
Working non-destructively in PFClean, you can convert multiple file types into a consistent colour space quickly, and burn in colour space transforms per export. Restoration work can be viewed accurately on various types of displays.
To supply multiple deliverable formats for film and broadcast more easily, it's now possible to cross convert video to film standards, film to video or to many of the new digital formats, instead of being restricted to outputs from a linear hardware system. A new upscaling algorithm that preserves edges is also GPU accelerated, running at 18fps for SD to HD and 8fps for HD to UHD conversion on a single GPU. All output formats are handled in the one UI, and you can convert to multiple standards in one node.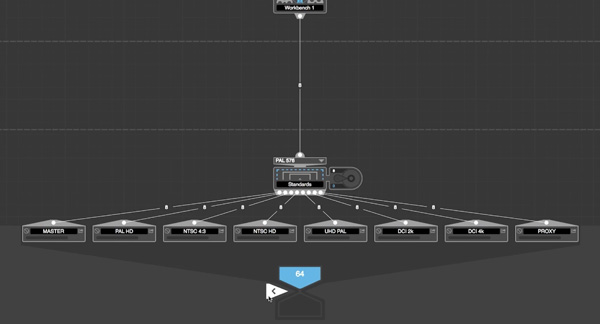 The video restoration pipeline for archive has been extended for efficiency with a greater range of tools, AJA video cards support and video scopes for monitoring during capture. Previewing may be done on external monitors. EDLs can now be used to manage file-based media and to set up video imports, including batch imports in PFClean, using Smart Bins in your EDL workflow. Audio can also be captured to the common uncompressed formats such as .aiff or .wav.
Updates made to the PFClean UI are LUT switching in the Cinema viewer, a minimum resolution of 1920 x 1200 and a colour management preferences panel. Fonts scale better when using high resolution monitors, and OpenCL GPU processing is improved. www.thepixelfarm.co.uk