DaVinci Resolve Studio Delivers across Episodic TV Spectrum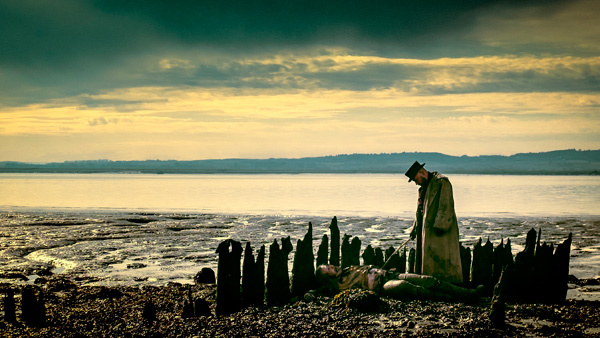 Blackmagic Design's DaVinci Resolve Studio has recently been in use to edit, grade and finish two extremely different episodic TV series – on the BBC's drama 'Taboo' graded and finished at Goldcrest Post, and an independent, crowd-funded comedy for distribution on Amazon. Each time, Resolve Studio gave the post production artists close control over looks, many editing and DI options, and complete sets of tools covering each stage of post.
'Taboo' at Goldcrest Post
Co-produced by the lead actor Tom Hardy, Son & Baker and Scott Free Productions, 'Taboo' is a new drama from the BBC, a tale of intrigue and revenge in which a man, a dark, violent character, returns to London in 1814 after ten years in Africa, and discovers that his father has left him a mysterious legacy.
Los Angeles studio Goldcrest Post became involved during pre production, working with cinematographer Mark Patten to create a look up table that he could subsequently use on set during principal photography, shot on the ARRI Alexa. "With a base look established, early on in the shoot we carried out a series of look dev sessions," colourist Adam Glasman said.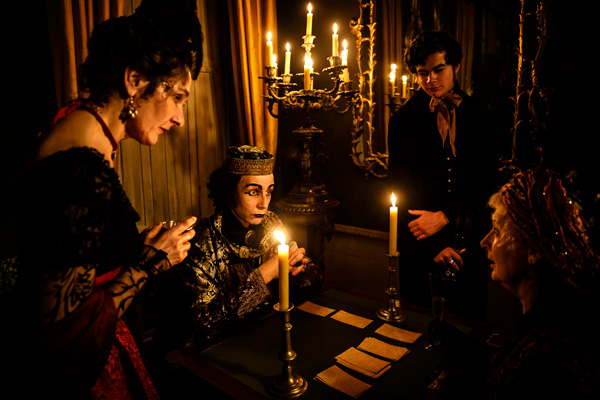 The workflow between Mark Patten and the Goldcrest team – Adam and senior online editor Sinéad Cronin - grew into a close working relationship, and employed Blackmagic's DaVinci Resolve grading, editing and finishing system.
"I saw the first frames of 'Taboo' when we started to do camera and grading tests in the middle of last year," said Sinéad. "Soon afterward we began working on a 20-minute teaser that we used to carry out all of the conform and VFX tests, and iron out any initial issues among the different areas of the project."
Sinéad used DaVinci Resolve's editing tools to access all of the episodes and make editorial changes live during the grade, including cuts, optical effects and VFX inserts without having to render out and export to another application, which saved a substantial amount of time.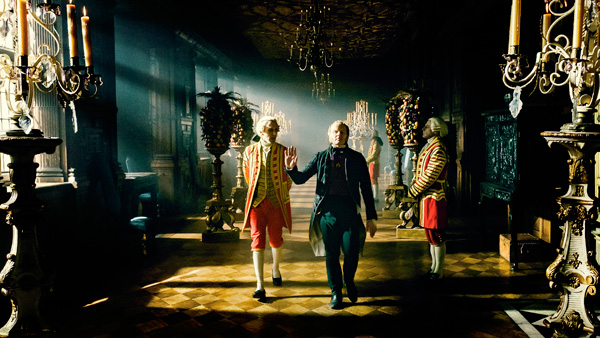 For the DI, Adam needed to prepare for a dark, cinematic grade, which he completed on Resolve's Advanced Panel, that would complement the rich blacks and gritty details that Mark had captured, while also complementing the show's elaborate, evocative production design. "Much of the night time interior material was candle lit, so the challenge was to keep the darkness while retaining texture in costumes, some of which were also black, and the sets," Adam said. "Heavy vignetting was also required in many exterior daylight scenes to keep a brooding, stormy feel."
Adam mainly works on feature films, which he said are a different challenge from broadcast drama. "Generally speaking, the time constraints are greater," he commented. "As a result I worked alongside my colleague Rob Pizzey who helped to grade some of the later episodes." To meet those time constraints, at least four episodes of 'Taboo' were in the pipeline at any one time, and the team could take advantage of having access to any of DaVinci Resolve's sets of tools within the one system.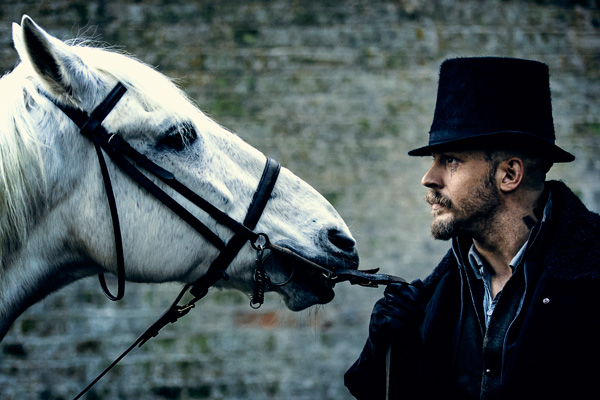 "We carried out a good range of DI style effects – freeze frames, dissolves, fades, set-printing – but also compositing fixes such as paint outs. The new tools enabled most of this work to be performed in Resolve rather than going out to other software packages. Such work is now an essential part of the DI process."
Original Shortform Comedy at Wraptastic Productions
Wraptastic Productions' original shortform comedy series 'Please Tell Me I'm Adopted!' is a direct contrast to 'Taboo' in terms of genre, size of production and budget. Nevertheless executive producer Chris Sobchack used DaVinci Resolve Studio to handle nearly the entire post production. The series premieres on 6 March 2017 on Amazon. The show is about a free-spirited, disaster-prone girl who loses her boyfriend, job and home all in one day and is forced to move in with her newly married sister and her husband. A series of comical adventures, characters and consequences follow.
Beginning as a graduating class sketch, 'Please Tell Me I'm Adopted!' was later made into a single YouTube video, and eventually reworked to a shortform episodic series. "In the end, we just wanted to make the series," said Chris. "The entire production was crowd funded by the generous support of friends, family and strangers. Because it was strictly an indie project, we needed to keep costs down, but still adopt a professional workflow, which is why we chose DaVinci Resolve Studio."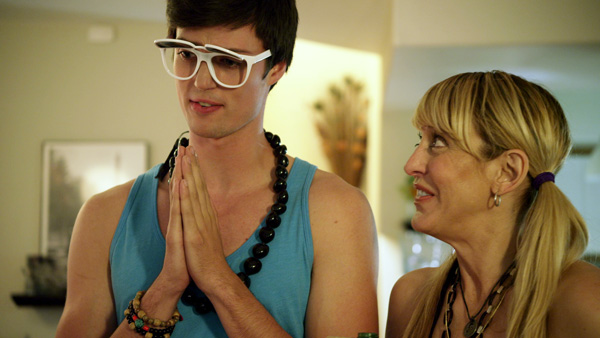 The project's funding also placed limitations on the time they could spend shooting, and on the resulting amount of footage. "We had to shoot quickly, but several of DaVinci Resolve Studio's tools helped enormously in the repurposing of footage," he said. "The sharpening and blur tools made shots come alive that otherwise weren't usable, and image stabilization was a huge benefit as well."
They could stabilize footage and, because all of the video had been shot in 5K, zoom to cut out unneeded detail, and also use temporal noise reduction. "For example, we cut one shot with three people on a couch into separate shots with one, two or three people by zooming in. Using noise reduction maintained the image quality so that viewers can't tell how the shots were made," Chris said.
Temporal noise reduction exploits the fact that video can rely on two groups of data – data from each image, and data about how frames change between them. That information can be used to write an algorithm that determines which pixels have changed between frames and to anticipate, with reasonable accuracy, which pixels will change between frames. By comparing expected change with actual change, it's also possible to guess which pixels are 'noisy' and which aren't. A new value can be calculated for the noisy pixels, based on the surrounding pixels.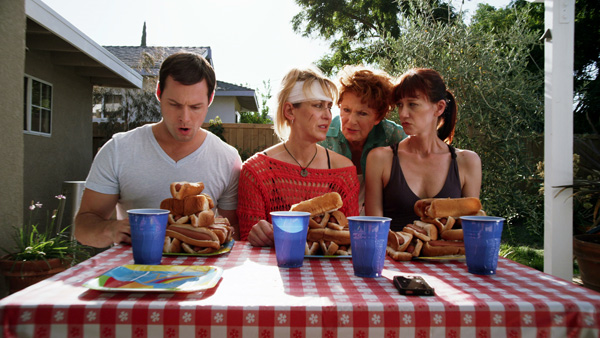 Because Chris' main job is working as the Drum and Percussion Technician for Elton John, he needed to complete much of post production while on tour, editing and grading in hotel rooms and even on tour buses, all on a MacBook Pro using portable drives, USB hubs and Blackmagic Design's UltraStudio Express capture and playback device.
"The whole project took roughly two years to complete, with Nicole and I doing everything in post ourselves - CGI, sound design, foley, dialogue, the score, VFX, colour, editing, titles, output and mastering," said Chris. "I would edit and grade both on tour and at home, but as the creator, Nicole was responsible for the final cut on the footage. With DaVinci Resolve Studio's trim tools she could give direction in the post suite, and I could immediately pull left and right a little, cut back or move around to finesse the edit."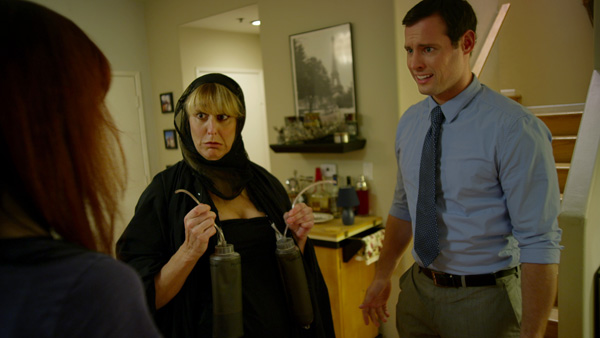 DaVinci Resolve Studio's Power Grade album in the Gallery aided shot creation and continuity between episodes. Unlike an LUT, which can't be changed once it is applied to video, Power Grades allow full control over the look, and can be shared with Resolve collaborators - on the go. "Being able to reorganize the timeline on the fly based on clips, either in the timeline itself or by timecode, meant that I could check multiple sections and make minute adjustments very quickly," he noted.
During grading, Chris made use of Power Windows to produce day for night shots, to highlight characters' faces to help focus the audiences' eyes, and to enhance plot points by building mood and tone. "We wanted overall warmth because it's a comedy and to make the colours pop naturally for some vibrant excitement," he said. "Power Windows with HSL qualifiers were worked well to push the skin tones. I could make a quick Power Window, set the HSL qualifier to match, and DaVinci Resolve Studio would track it smoothly." www.blackmagicdesign.com