Kyno 1.2 Updates Transcodes for Flexible Data Management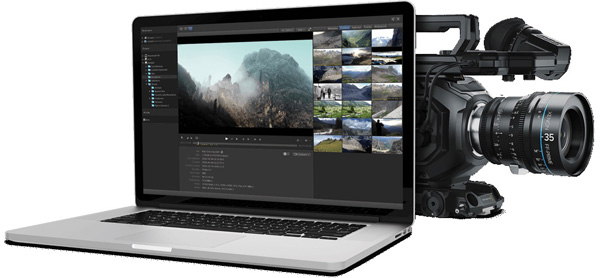 Updates to Kyno 1.2 video data management software improve on transcoding with provisions for precise subclip automation and export, FCPX integration and format support.
For workflows involving subclipping, transcoding or rewrapping, Kyno now has several new options for users dealing with large amounts of footage in their projects. Transcoding now allows handles - which creates extra space for adding transitions in the edit - to be inserted automatically when exporting subclips, even in batch operations.
Batch subclip export has become easier by allowing the user to select the video they want to keep either using in/out points or by defining subclips, especially in footage where only very small portions of clips are actually used, such as in documentary work, drone or action cam material or long interview takes.
Meanwhile, to accommodate these export, transcoding and rewrap improvements, handling your file timestamps or timecodes in all of these operations has become more flexible.
As of version 1.2, the new formats that Kyno supports are Prores MXF, DNxHR, RAW image files from Olympus and Fujifilm cameras, Apple Core Audio, HAP video, gaming captures using the FRAPS codec and - for medical users or expecting parents - AVI ultrasound videos.
The Final Cut Pro X export workflow was given a complete overhaul, especially in the way Kyno translates its native metadata into Final Cut Pro metadata. The process is now configurable in nearly every aspect, so that people who prefer working with keyword collections can use those for time range metadata, and people preferring favourites can use them for QC comments, interview transcriptions and other tasks. In other words, traditional metadata and FCPX metadata are available in the same workflow. lesspain.software/kyno