Roundabout Set for 4K Editing, Colour & Finishing with SAM's Rio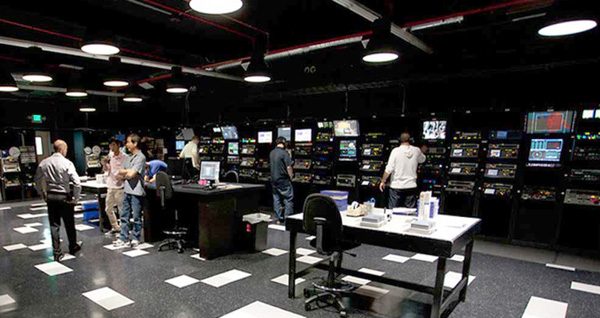 Roundabout Entertainment post production facility in Burbank has purchased a Rio 4K online editing, colour and finishing tool from SAM for editorial and restoration work on feature films. The studio specializes in audio, syndication, closed captioning, restoration and feature film DI.

Craig Price, Senior DI Editor at Roundabout, said that the company has recently been working on a series of projects with the Academy of Motion Picture Arts and Sciences (AMPAS). "I've been doing a lot of 4K work for AMPAS, which now handles the digital restoration of a large number of old films in 4K," he said.
"I've also been a Quantel user for 20 years and have seen their systems evolve over time. In Rio, we get some very sophisticated tools that make our jobs a lot easier, and the whole toolset has an intuitive layout so you don't have to think about it, which saves us a lot of time.
"I would say that the biggest advantage working on Rio in 4K is that it is no different to working in 2K or HD. The render times may be a bit longer but there is no resistance due to the resolution at all. I've just completed a 4K movie, 'Song to Song' by director Terence Malick, in which we kept the whole process in 4K and then down-converted the resolution for all the deliverables."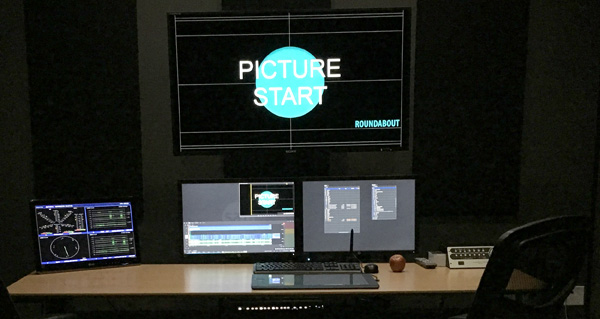 At the moment Roundabout runs a single Rio system. Further expansion will depend of course on how the business expands and the talent they hire. "Roundabout is still growing and now that the infrastructure is almost complete we can - work permitting - expand our talent pool. Presently I am the only person using the Rio, primarily for editorial, non-CGI VFX and finishing. I do some colour work for episodic TV but not for feature films … yet," Craig said.
Nevertheless, Roundabout has already put its Rio to use on several 4K projects, one of which is an indie film called 'Feed' that involved creating titles that appear to be hand drawn, and more feature film work is coming up in the future. Roundabout's CEO Craig Clark remarked that the facility is now committed to film services. "We've just added two new large DI theatres and three additional colour bays for a total of eight. We also have a fifth sound stage currently under construction at the facility," he said.
Quantel Rio has a very wide range of functionality – across editing, DI and grading, and finishing for HD, UHD, 4K and 8K projects. The tools are integrated, keeping the complete job in the suite, and also integrates with most aspects of the current file-based workflows. With colour spaces stored on disk, Rio handles wide colour gamut and HDR grading natively by using a range of transfer curves. Its 32-bit full-float processing makes very high quality results and high-precision colour reproduction output possible across the range of colour spaces.
Native colour spaces include ITU-R BT 2020, DCI-P3 and ACES, and HDR with multiple transfer curves covering a number of Electro-Optical Transfer Function (EOTF) requirements for monitors, including the SMPTE ST 2084 standard. The flexibility of Quantel Rio's workspace means that multiple colour spaces and transfer curves can be mixed on the same timeline, and only committed to the chosen format on output.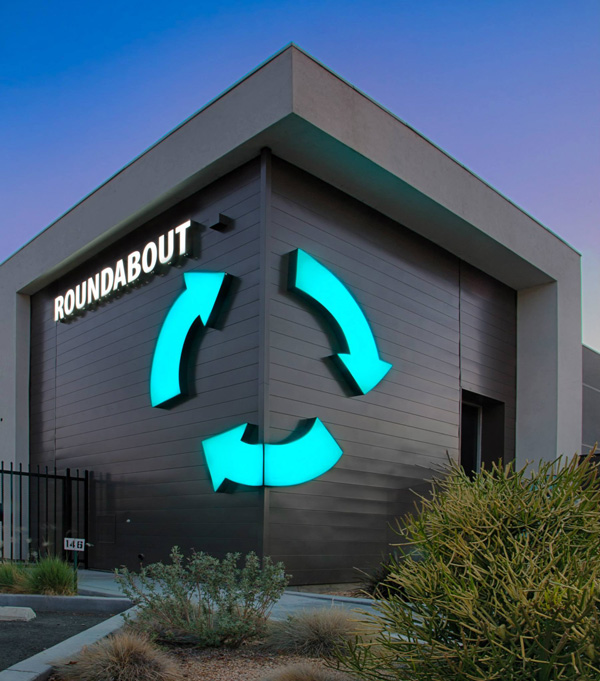 In order to be able to work in HDR, the artist has to be able to map and grade the luminance of any clip against a gamma or transfer curve and also output with a transfer curve so that it can be mapped within any HDR monitor curve. This allows the detail in the blacks and whites to be displayed.
The colour space and transfer curve of rushes are usually set at ingest so that they will be displayed correctly on output. Previously, the default output was always Rec709 and 2.2 Gamma but now there is a choice depending on the display device. It's also important to match the output display to what is rendered to disk so that any deliverable looks the same as the graded result. s-a-m.com