FNTech and Cinedeck Customise Workflow Reality for Big Brother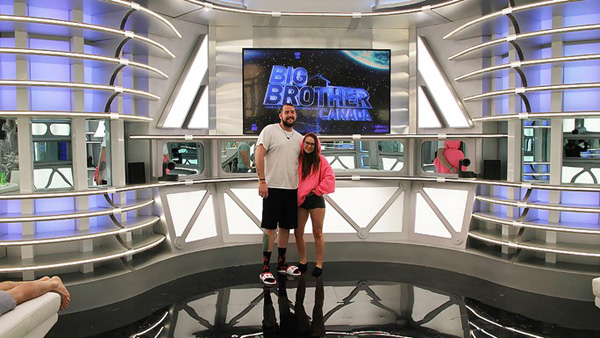 Based in Toronto, FNTECH is a production rental and services company, working with major broadcast series that shoot and post in Canada. They customise tapeless workflows for clients producing TV programs such as 'Big Brother Canada', several seasons of the comedy series 'The Ron James Show', a cooking show 'Chopped Canada', game show 'Canada's Smartest Person' and international charity event We Day.
Alongside the facility's storage system, Cinedeck recorder, transfer, content migration and playback devices serve as the hubs for their tailored workflows. Now in its fifth year with FNTECH, 'Big Brother Canada' is shot using over 100 cameras that run 24 hours, seven days a week, for about 72 days per series. Media needs to be delivered to editorial quickly to get three 1-hour episodes ready for delivery in time for each week's airing.
An integral component in keeping to this schedule is Cinedeck's Master / Proxy record function, because it means FNTECH can write Avid native files directly to ISIS and process Big Brother in one workflow, without taking time to transcode. Depending on the platform, a Cinedeck can encode up to 8 channels of HD or SD, each with master and proxy files.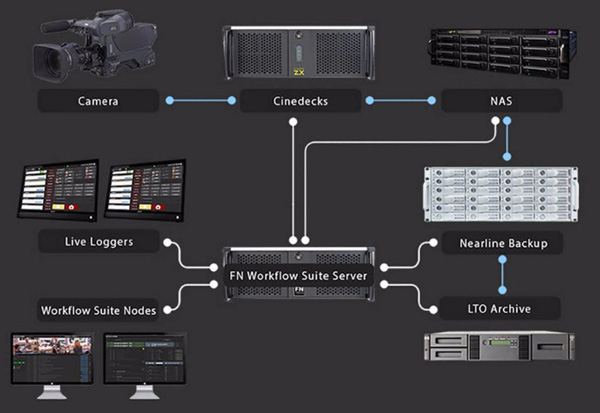 All Cinedeck models simultaneously record all master and proxy deliverables onto local disks, SAN, NAS and so on. Files can be recorded directly to the storage the user needs to work from, and independent secondary files may also be recorded to a different medium or space.
The Segment Record functionality means that the editors can access clips immediately and start cutting. Sometimes called user-defined chunking, Segment Record allows long recordings to be split into clip segments of a shorter duration that the user specifies. During recording, each time that duration is reached, or the record is stopped manually, the current file is closed and the next segment file begins. Meanwhile, any earlier segments are fully accessible to work with. Breaking large recordings into smaller files also allows content to be transferred more easily to storage with file size limits, such as DVDs or FAT32 drives.
FNTECH's FN Workflow Suite
After experiencing frustration with off-the-shelf media management tools, FNTECH created FN Workflow Suite (FNWS), a set of media management, logging and automated LTO tools developed in-house and customizes for each client's workflow. Cinedeck is used as the digital recorder, recording directly to XDCAM or DNxHD MXF Op-atom, the Avid native working format, using FNTECH's multi-camera controller. [See the basic workflow above.] Simultaneous high and low-resolution recording supports their instant up-res workflows.

'Big Brother Canada' adopted the FN Workflow Suite for production of season 4 of the show. By using its Live Logger tool with instant Proxy Search and Playback, clips can be tagged and grouped and become instantly accessible. The show's archive process is now completely automated as well, so that a check-summed copy goes to nearline storage and another goes to LTO tape for offsite archival.
Wanting to achieve an even tighter integration within Big Brother's workflow, FNTECH then developed a customized system that takes the clip metadata recorded by the Cinedecks and automatically generates synced and grouped clips with the use of AAFs, based on the team's insight into Big Brother's post workflow. [See this specialisation above.] Also because social media is an important part of the show, FNTECH developed Live Stream status reports and real-time Twitter update notifications.
FNTECH is, in fact, planning to demonstrate the expanded use of automatic AAF creation at NAB 2017, where they will be exhibiting with Cinedeck. New functions debuting at NAB include automatic generation of multi-cam groups and advanced track renaming and mapping. www.cinedeck.com