Root6 Automates Ingest, Metadata and Delivery Workflows for Avid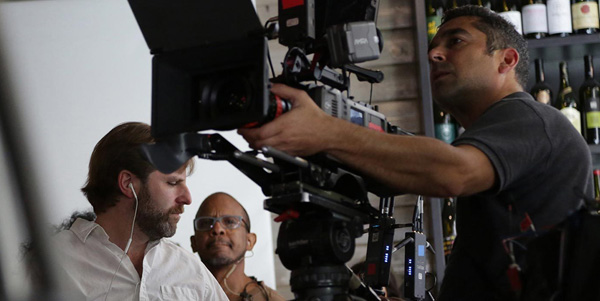 New functionality is coming to Root6 ContentAgent, following its accreditation as a partner in the Avid Alliance programme. Further interoperability with Avid systems has now been achieved in the most recent v3.7 software, to be shown at NAB 2017.
Automating common tasks such as camera card ingest frees up editing resources to focus more on projects, saving time and money. CardAgent, the desktop application designed for non-technical staff to submit media now has custom metadata entry along with the existing camera card metadata extraction. Users can also select the path to Avid ISIS or NEXIS workspaces and Interplay folders in the user interface, without having to reconfigure the workflow. The list of supported camera formats now includes ARRI Alexa and Amira.
A new Send to ContentAgent function, built directly into the Export Tool, further automates deliverables from Avid Media Composer. The user can select a clip or sequence, add custom metadata, select and then launch an automated ContentAgent workflow from directly within the Media Composer user interface. Exporting first in a different wrapper or format is no longer necessary.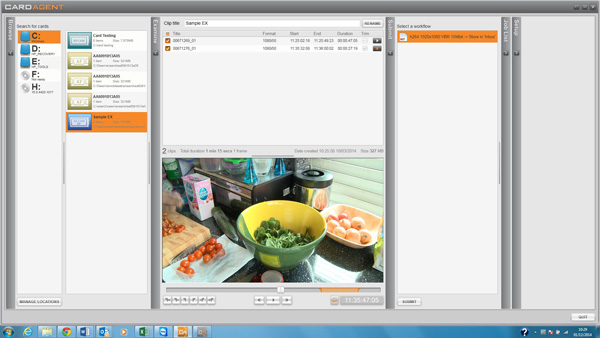 Automating a delivery workflow from Interplay PAM is now also possible. Clips or sequences can be dropped into an Interplay folder, ContentAgent will detect the new items and initiated an automated workflow. For both Interplay and Media Composer workflows ContentAgent will read the Avid media files natively, direct from shared storage saving valuable time not having to perform unnecessary intermediary file re-wrapping or transcoding.
Changes to facilitate video post include ContentAgent's RED camera card processing, which can now use a standard, off the shelf NVIDIA GPU to perform accelerated debayering of R3D files as a less expensive alternative to using a RED Rocket card for processing. A new LUT processing engine includes higher bit depth processing and support for the .CUBE format. Growing file support saves time by starting the transcoding or re-wrapping of op1a MXF files while they are still being copied into a watch folder.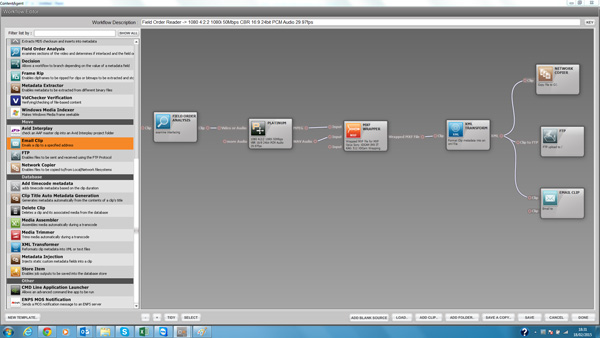 Avid-based Studio Doc Shop Productions
Two Avid-based studios, one in Los Angeles and another in Oslo, describe here how they use the ContentAgent and CardAgent tools in their facilities. Doc Shop Productions in LA creates non-fiction content for partners and clients including Nat Geo, Discovery, Netflix, History, HBO Turner, CNN, MTV and others. The Doc Shop team has a development slate that puts continuous pressure on its Avid post-production facility.
To reduce the bottlenecks associated with camera card ingest and metadata entry, Doc Shop installed ContentAgent in October 2016 to handle its media card ingest, replacing the Avid Media Access plug-ins used before then. As the suites are in constant use during the day, Edit Assistants worked overnight transcoding and manually entering card and clip metadata to set up an orderly conform.
Doc Shop's post production supervisor Tim Cunningham said, "It was a tedious process and vulnerable to human error. With ContentAgent we can transcode at any time, turning out footage for editorial in half the time it used to take and, with ContentAgent's metadata tools, manual metadata entry is no longer necessary, so ingest is faster and conforms are easier."
The primary footage formats at Doc Shop are ProRes generated by ARRI Alexa and Amira cameras, and XF-AVC recorded by the C300 Mk II. "But because we primarily create documentary style series, it's common to receive any number of unplanned formats. GoPro, Canon 5D, Sony FS7, A7s II, random QuickTimes, WMVs – we've dealt with all of them," Tim said.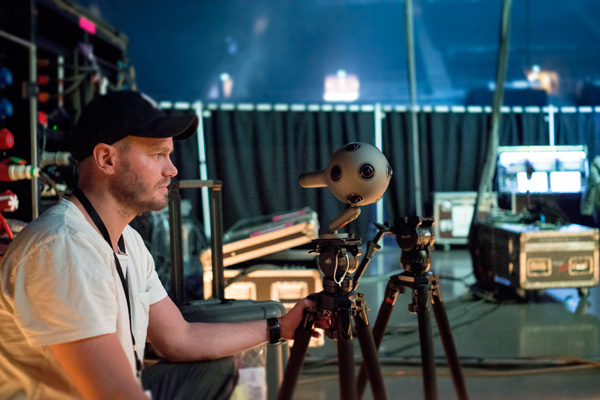 "In terms of overall benefits, I'd say raw speed and the elimination of most of the human error inherent in our old manual workflow are the most significant. ContentAgent has also been very helpful in the timely ingest of quantities of archival media delivered to post in a wide range of random formats. The ability to build decision-based workflows that can read clip and card metadata, and apply the necessary conversion, has been very helpful. We have been able to automatically apply the correct LUTs to footage from different cameras recording different colour profiles as well, all in the same automated workflow."
Screen Media in Norway
Working from offices across Norway, Screen Media supplies services to broadcasters, agencies and corporate clients. From live ENG for news and sports to TV production of commercials, VR and longer form documentaries, the facility is supported by a post-production team that has made a name for itself in editing, grading and motion graphics.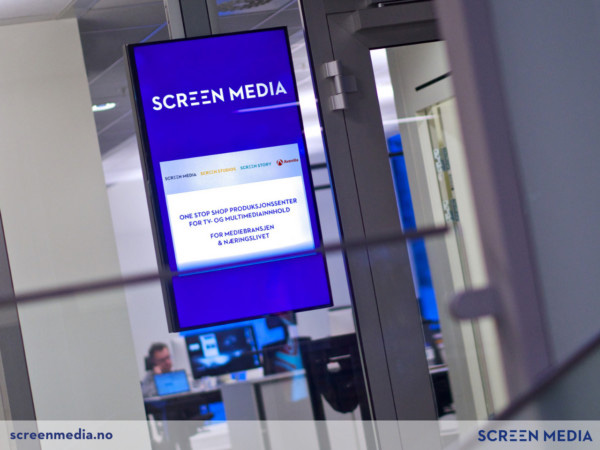 A year ago, the facility aimed to save time during ingest due to a growing volume of file-based material originating from the range of Screen Media's cameras. Per Christian Larsen, Project Leader at Screen Media said, "Initially we were looking for a tool to automate the transcoding of files for editorial, saving us time and guaranteeing accuracy. We needed to get the ingested material into our Interplay environment. I'd had some previous experience before with ContentAgent at TV2 and chose it again because of the practical way in which the tools are implemented."
At Screen Media, an Avid studio, ContentAgent automates the transcoding of media to Avid-compliant MXF files with user-defined metadata, separating workstations from ingest and transcoding activities and leaving them free for creative work. In the facility's Interplay environment, ContentAgent can check clips into the asset management system as part of the automated workflow, including the creation of proxy and full resolution clips to allow work at multiple resolutions.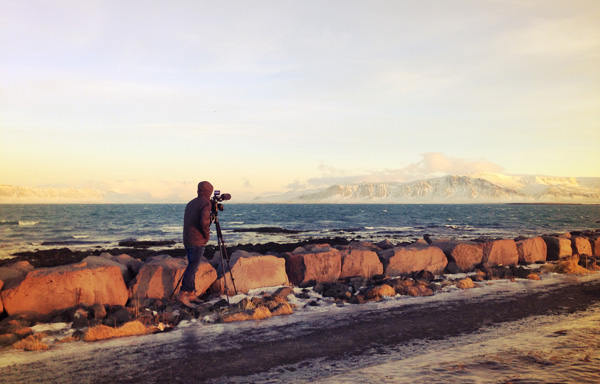 "We also use ContentAgent to automate the creation of broadcast deliverables," Per said. "Currently the QC for these are performed by the broadcasters but we know that if needed, ContentAgent can be integrated with the common QC systems. That's an option that we'll be considering in the future." www.root6technology.com