Colorfront 2017 Pushes Ahead on UHD/HDR and IMF Workflows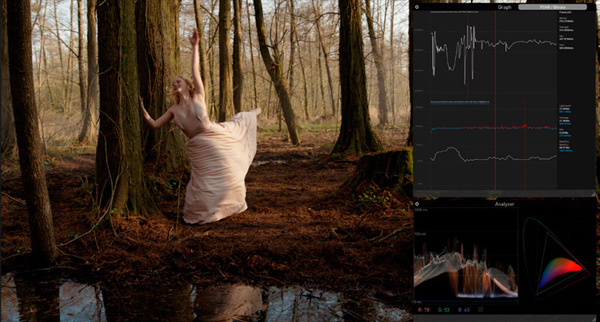 Over the past year, Colorfront has continued to direct the development of its Express Dailies, On-Set Dailies and Transkoder software into some new areas. These include cloud processing and automation, quality control, and deliverables in UHD or higher resolutions and HDR video – including IMF masters. All of the software can achieve greater performance. The company is also about to release a new dedicated QC product, QC Player.
As well as adding new tools, Colorfront has increased the processing power and improved cloud implementation in Transkoder 2017 for post houses, broadcast and OTT content service facilities that are now delivering UHD, HDR and Wide Colour Gamut (WCG) content.
Transkoder 2017 - High-performance Transcoding
Running on fast Supermicro and HP Z840 workstations, Transkoder 2017 can also take advantage of GPU performance from the most recent GeForce 1080Ti and NVIDIA Pascal Titan-X graphics cards for monitoring, and use AJA's high-density Corvid 88 I/O card to support multiple independent HD-SDI outputs. These include 8K dual-green, 16x SDI 8K and dual independent UHD outputs, or simultaneous real-time views of UHD HDR and HD HDR/SDR masters in various formats and colour spaces. Dual-green output places green pixels in a checkerboard pattern with red and blue pixels placed in the locations in between.
Transkoder 2017 runs on the Colorfront Engine, which monitors and controls colour transform and metadata fidelity. The new tools focus on functionality for UHD, HDR and WCG processing including HDR-HDR, HDR-SDR and SDR-HDR conversions. The content and tone mapping that references display screens uses metadata in order to preserve all data in the images. Light levels are calculated and set to support subtitled HDR content.
The main functions developed for Transkoder 2017 are 240 fps JPEG2000 encoding and decoding, DCP/DCI-compliant mastering, IMF/IMP authoring and naming, packaging, verification and QC, and multi-channel audio labelling. The software supports HDR10, HDR10+, HLG 1.2 plus SMPTE standards 2094 and onward.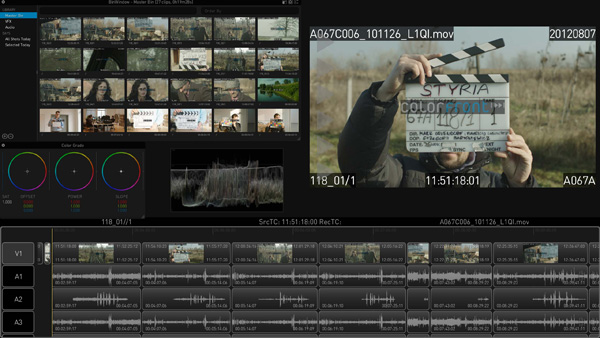 Transkoder's IMF (Interoperable Master Format) mastering capabilities have been extended by integrating Netflix's Photon validation tool, and updates have also been made to Colorfront's own IMP/DCP validation tools. Transcoding, trans-wrapping and IMF QC capabilities are improved, and closed-caption and subtitle language support is extended to include Internet Media Subtitles and Captions 1.0. Forensic watermarking is handled via Civolution NexGuard.
Editorial conform improvements in Transkoder 2017 include dissolves and alpha compositing of Quicktimes, and stills logo and titled burn-ins. A new Auto Edit function helps to rapidly customize black, slate, bars and tones as needed for program delivery, and framing guide overlays can be used for title, text, logos and graphics safe areas. Transkoder 2017 also comes with new audio tools supporting up to 24-channel audio output and Dolby Digital Plus audio encoding.
At NAB 2017, Colorfront demonstrated accelerated workflows between multiple workstations. The company's optimized, 40gigE, solid-state NAS storage was shown to be able to deliver up to 96TBs of storage capacity. Their efforts in cloud-based computing include carrying out automated dailies and deliverables processing on Amazon AWS.
Transkoder customers now include Sony, Disney, Fox, Fotokem, Deluxe, EFILM, Technicolor, Light Iron, Netflix, Amazon, BBC, NHK, Televisa, Final Frame, Chainsaw, The Foundation, Point 360, Roundabout, Arsenal and The Picture Shop.
HDR and 8K Certification
As well as the new tools and functions explained above, Colorfront announced that Transkoder has been certified by Dolby Laboratories for Dolby Vision HDR content mastering, and approved by Amazon and Samsung for HDR10+ Dynamic Tone Mapping and metadata mastering.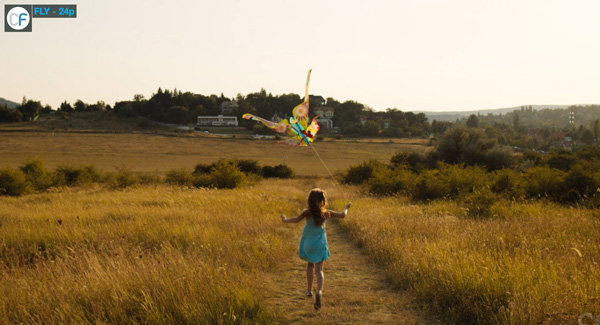 Colorfront worked with Samsung and Amazon to ensure that Transkoder's Dynamic Tone Mapping, with dynamic metadata, would be ready for the new HDR10+ standard. Customers have now started using Transkoder to deliver shows to Amazon in HDR10+, allowing HDR viewing on Samsung's 2017 UHD and QLED range of TVs and other viewing devices.
Transkoder was certified by Dolby Laboratories for the creation of Dolby Atmos DCPs in 2015. Transkoder has now been certified for Dolby Vision Mastering and Mezzanine packaging and playback of UHD, HDR and WCG content as well.
Transkoder supports Dolby Vision's 10,000 nits peak brightness target, 12-bit colour depth and Rec. 2020 colour space standards. Transkoder can preview mapping content with metadata to a reference display, or drive an external Dolby Content Mapping Unit. This mapping unit is a hardware device that activates Dolby's UI colourists use to produce HDR grades from particular types of grading software. They can calculate the required light level statistics, and render Dolby UHD IMF mezzanine format with per-frame metadata.
Transkoder's 8K capabilities are also strong. It can read, de-Bayer, process and review 8K RAW media at up to 60fps in real-time for full 8K UltraHD/Super Hi-Vision playback with 22.2 channels of audio – processing over 2 billion pixels per frame – or 40 times as many pixels as full HD at 24 fps.
Colorfront has worked with NHK in Japan for several years, supplying Transkoder systems for a range of 4K UHDTV mastering tasks. Approved by NHK for 8K Super Hi-Vision Ultra HD, Transkoder was shown at the recent InterBee exhibition in Tokyo, performing real-time 8K/60fps playback from NHK's 8K RED Weapon camera. NHK purchased several of the systems to support various 8K-originated productions ahead of the Tokyo 2020 Olympic Games, which they will use for the global launch of 8K Ultra HD. NHK showed Super Hi-Vision 8K@60p content shot in Antarctica on the RED Weapon 8K camera and processed using Transkoder on its booth at NAB.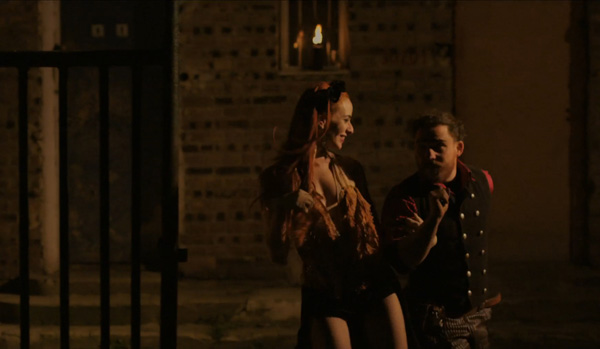 Also approved by Panavision, Transkoder's support for the new Panavision Millennium DXL was shown to cinematographers and DITs at the 2016 Camerimage Festival of Cinematography in Poland, where it performed real-time playback of 8K R3D footage on an UHD HDR display. The Millennium DXL large-format camera package is available to rent exclusively through Panavision.
Express Dailies and On-Set Dailies 2017
Colorfront's Express Dailies and On-Set Dailies are designed for performance to serve on-set workflows supporting feature fims and episodic TV shows. Like Transkoder, both packages are built on the Colorfront Engine, working as an ACES-compliant, WCG/HDR-managed colour pipeline supporting on-set look creation. The engine maintains the colour integrity of UHD HDR dailies and deliverables with associated metadata from the camera through post production. The main difference between the two products is the number of delieverables each can output. On-Set Dailies 2017 retains its highly flexible, node-based pipeline in order to allow unlimited outputs. Express Dailies 2017, on the other hand, is able to render up to four concurrent deliverables.
New for 2017 are flexible licensing options for the software. Although On-Set Dailies has always been available for Windows and Mac, Express Dailies 2017 is available as a Windows version for the first time on HP Z840 workstations, as well as on the most recent MacBook Pro. Both systems now support Tangent's recent Ripple control panel.
Up until now, Colorfront Express/On-Set Dailies systems have supported, in real-time, all major RAW UHD HDR formats from the latest digital cinema and DSLR cameras made by ARRI, Sony, Canon, RED, Panasonic, Go Pro, Blackmagic and Phantom. That support now encompasses Panavision's DXL 8K large-format camera, the Panasonic VariCam VRAW, Sony's X-OCN ST and LT compressed RAW codecs for F5 and F55, ARRI Alexa 65 RAW and Alexa Mini RAW MXF, improved Blackmagic lossless JPEG CinemaDNG and enhanced 12-bit DPX. From RED, supported formats are the Weapon/Helium 8K R3D de-Bayered to 4K or below, plus RED WideGamutRGB and Log3G10 colour options. Canon's C700 RAW, Cinema Gamut and Log2 options are also compatible.
Fast Encoding Optimisation
Express Dailies and On-Set Dailies 2017 are optimized to achieve fast encoding to very diverse UHD HDR dailies, editorial and web deliverables. Output support has been broadened to include all Avid DNxHD formats, including DNxHR HQX and DNxHR 444.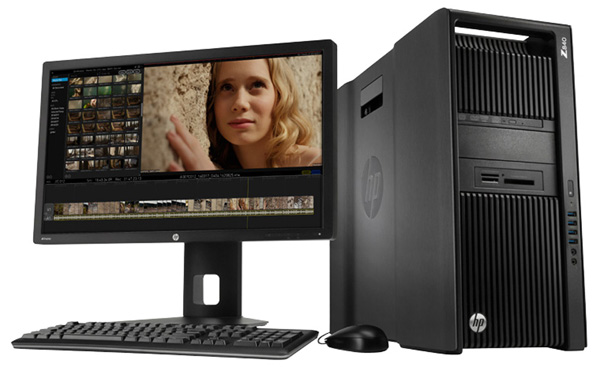 HEVC in HDR10 with ST-2086 metadata is possible, and also HDR output with variable HLG and ST-2084PQ for display calibration using MaxFALL/MaxCLL values. The ST2084/86 specifications define MaxCLL (Maximum Content Light Level) and MaxFALL (Maximum Frame-Average Light Level) as part of the HDR mastering metadata. From these levels, the viewing display will calculate how to show the image, limiting potentially high power requirements.
Apple ProRes wrapped in Quicktime, and also MXF, MPEG4 H.264, PIX, DAX, uncompressed DPX, TIFF and OpenEXR formats. The software's mage analysis tools include HDR waveform monitoring, Rec709 and Rec2020-P3 Wide Colour Gamut vectorscope.
More specifc workflow news for both systems is support for Netflix Production Cloud and Colorfront Cloud Services, making project turnaround faster due to the rapid upload of camera originals, proxies and metadata. The software can efficiently share, manage and deliver assets to stakeholders such as production, editorial and VFX.
Users can now use the CopyCentral facility to perform and also automate such critical tasks as fast xxHash checksum verification with detailed Media Hash List (MHL) support, and back up to as many as three concurrent LTFS LTO-tapes. The Media Hash List specification uses checksums to make sure that the complete source media is transferred without alteration and that the copy is an exact replica of the original. Audio functionality covers embedded audio, new audio mix-down and level metering tools, with embedded audio tools for WAV broadcast audio, stereo and multi-channel.
You can see the results of using Colorfront's dailies software in movies such as 'Star Trek Beyond' and 'Atomic Blonde', and TV shows 'She's Gotta Have It', 'The Man In The High Castle', 'Red Oaks', 'The Grand Tour' and 'Bill Nye Saves the World'. Forthcoming productions include 'Blade Runner 2049', 'Game Of Thrones' Season 7, 'Avengers: Infinity War', 'Robin Hood: Origins', 'Spider-Man: Homecoming', plus further Amazon Studios titles including 'The Tick' and 'Bosch' Season 3.
QC Player
Colorfront also showed their new application at NAB called QC Player, a system for performing quality control tasks on UHD and HDR content. Like Transkoder, it runs on Supermicro and HP Z840 workstations with the new GeForce 1080Ti and NVidia Titan-XP graphics cards, in this case using the GPU performance for monitoring purposes. AJA's Kona 4 I/O card supports realtime output up to 4K at 60fps. QC Player's transport controls include support for external panels from BUF and Tangent.
The new software is powered by Colorfront Engine to ensure colour and metadata fidelity, and harnesses powerful monitoring, analysis and validation tools that feature in Colorfront Transkoder, to enable quality control on a wide range of realtime UHD/HDR and WCG content.
The camera formats that QC Player supports in real time match most of those supported in Transkoder, Express Dailies and On-Set Dailies. These include Alexa ARRIRAW, both MXF-wrapped and .ARI files; Panasonic VariCam 4K VRAW and Panasonic AVC-Intra; and Sony F55 and F65 RAW, XAVC and X-OCN. Blackmagic DNG, Canon RAW, RED R3D, Apple ProRes, and DPX and TIF sequences from scanned sources.
QC Player supports playback of JPEG 2000 content as well, including DCPs - 2D and stereo, encrypted, with subtitles. IMF packages are also compatible, such as lossless/high-bit-rate UHD Dolby Vision mezzanine masters controlled with dynamic metadata and a Dolby Content Mapping Unit.
For UHD HDR image analysis tasks, QC Player includes waveform, vectorscope, histogram, split-screen, colour gamut and light-level metering tools. It also has framing guide overlays for title, text, logos, graphics safe areas like Transkoder, plus image reframing and burn-in or watermarking tools. QC Player also comes with audio tools supporting embedded audio, WAV files and up to 24-channel audio output.
Colorfront QC Player is expected to ship by mid-2017. It may be purchased outright at USD $10,000, or rented at USD $5,000 annually. Both options include support and updates. www.colorfront.com