Marquise Technologies Demos Mastering Workflows in HDR and IMF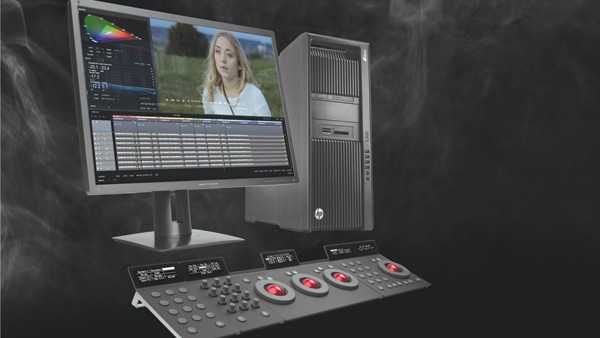 Marquise Technologies has developed dedicated systems for each of the post-production processes required to create deliverables for episodic and feature films produced in UHD and 4K HDR – transcoding, quality control, mastering and versioning. The company's combined software and hardware configurations MIST and ICE, used with its server TORNADO, allow the user to scale the size and scope of their original investment and customize the workload distribution among their work teams. All of these were demonstrated at the 2017 NAB Show.
MIST is Marquise's mastering system for image editing and conforming, colour grading and colour management, plus image enhancement and format conversion. Deliverable versions include DCP, AS-11 DPP, AS-10 AMWA and all standardized IMF outputs. Marquise believes that, for higher volumes of content, a mastering workstation is no longer sufficient for transcoding. In order to speed up rendering, MIST can offload transcoding tasks to the TORNADO server. The server's API allows it to be implemented in 3rd party applications to automate various processing workflows.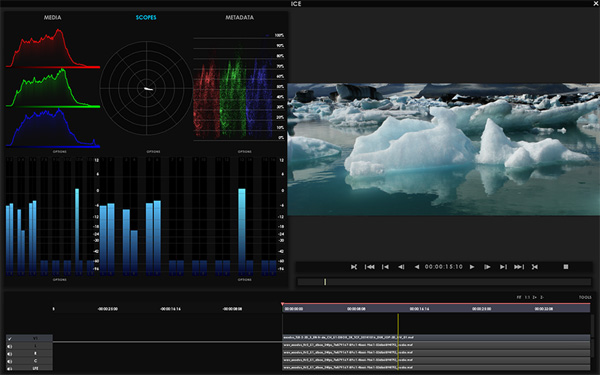 The ICE Reference Player for quality control has format support ranging from RAW data to complete DCP and IMF packages. Its validation tools are combined with varied image and audio scopes and an NLE timeline. The same range of formats, from RAW to IMF including supplemental packages, is supported in TORNADO.
HDR Mastering
The NAB 2017 version of MIST, now handling HDR mastering, supports the recent specification ITU BT2100, as well as the existing Dolby Vision, HDR10 and HLG. MIST's new colour management system and dedicated colour correction module carry out on-the-fly cross-conversions between the standards and also up and down conversions. The SMPTE ST-2094 standard for metadata in dynamic colour volume transforms is also supported for encoding in MP4 - H.264 and HEVC, including HDR10 PLUS, as implemented by manufacturers such as Samsung. This functionality is available in both MIST and TORNADO.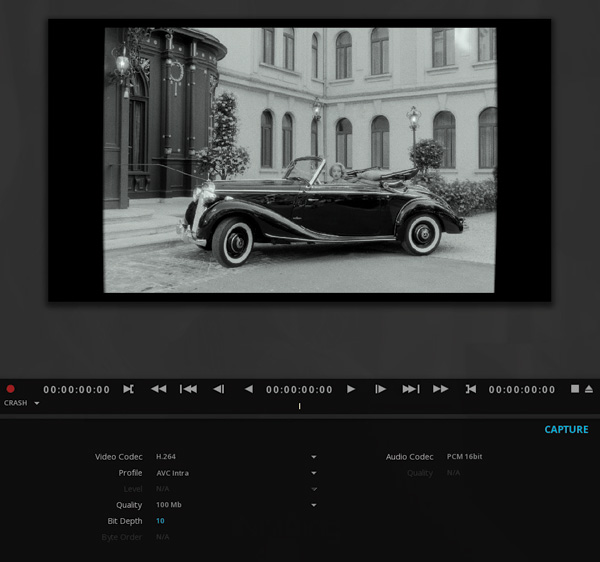 With a special ability to control mastering display panels, MIST and ICE automatically configure the monitor to the correct colour space, EOTF (Electro-Optical Transfer Function), luminance levels, and so on. This capability can be critical when working with, comparing and checking the various standards such as ST-2084 and ST-2086 PQ, Dolby Vision and HLG, and is currently available with Canon and Eizo 4K HDR monitors. The EOTF of a camera, display panel, projector or other optical device, is an optical transfer function that specifies how it handles different spatial frequencies, re-defining digital code as visible light.
Canon Monitor Demonstrations
This ability in MIST and ICE was demonstrated at NAB using the Canon DP-V2420 4K Reference Display, a 24-inch monitor that meets the luminance performance required for HDR workflows. It qualifies as a Dolby Vision mastering monitor supporting SMPTE ST 2084's gamma curve, as well as the proposed HLG (Hybrid Log-Gamma) broadcast HDR standards. It was also the only available reference monitor that supports a remote control protocol.
Kieran Magee, Professional Imaging Director at Canon Europe said, "Delivering a simplified workflow is key for widespread HDR adoption, Marquise Technologies have taken an important step in this regard aligning the mastering display to the mastering system." The demos using the Canon DP-V2420 covered HDR mastering in Dolby Vision, HDR10 and HLG, and creation of deliverables in MP4 HEVC and H.264 with ST2094-xx metadata, plus IMF Studio Profile and IMF-TV.
"The new HDR standards are adding complexity to video processing workflows, and our role as a software manufacturer is to help users delivering what they need rapidly and accurately aligned with the standards," said Laurence Stoll, CEO of Marquise Technologies.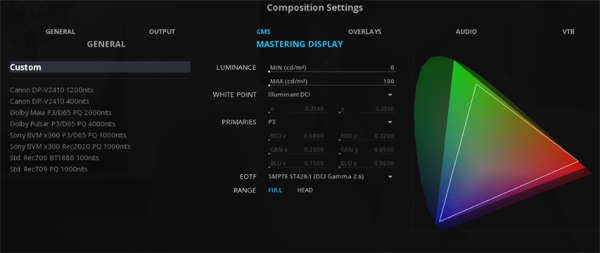 IMF Implementation
Further promoting IMF implementation, Marquise Technologies systems support the most recent standards publications for App 2/2e Studio Profile, and the App 4 Cinema Mezzanine. Application 2, or SMPTE ST 2067-20, supports HD SDR images and JPEG 2000 image coding. Application 2e, or SMPTE ST 2067-21, extends Application 2 with support for HDR images up to 4K. Now in use in studios and post facilities as a delivery format to OTT services, application 2 and 2e are often referred to together as IMF Studio Profile.
Marquise's demonstrations at NAB included transcoding of an IMP - Interoperable Master Package with an XML Packing List and all the files it references - using .OPL source files, as well as a first look at the work of the EBU IMT-TV group on an IMF Application using Apple ProRes. The company was also showing how its recent cloud-based, content versioning platform VORTEX, can create a variety of deliverables from complex packages, including broadcasters' and OTTs' delivery specifications, in a simple, innovative way. www.marquise-tech.com