FutureWorks Media Delivers Colour and Drama on Baselight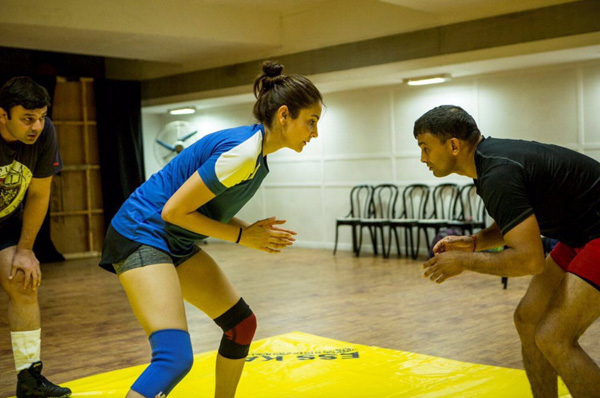 Indian post production studio FutureWorks Media handles feature films and television programming and commercials. Its team works on a range of India-based productions, and has completed more than 70 international projects.
The company is made up of artists specialising in VFX, DI and colour, and sound, and runs three facilities in Mumbai and a fourth in Chennai. The FutureWorks studio now includes two Baselight suites in Mumbai, which some of some of India's best known colourists have worked on.
Colour Network
The Baselight suites are connected via a high-speed network in the facility so that staff can share projects between the two rooms housing the systems. The set-up allows the equipment's functionality and capacity to be used more completely, and makes their service to clients more responsive.
The network also means that VFX shots, a specialisation of FutureWorks, can be ingested directly as soon as they're completed. Effects and raw footage can then be combined for final conform and grading in Baselight, which speeds up project turnaround and also allows the colourist to keep full control of the finish.
The non-destructive workflow built into Baselight's architecture is a large element of what makes this approach work. All footage remains in its native format – which may include several different camera raw formats as well as VFX files – with grading and conforming decisions captured in FilmLight's BLG metadata file format. Only when the project is finally rendered out are decisions burnt in.
Colour Space Automation
This architecture also allows Baselight to automate the processing of colour spaces for different deliverables. The colourist makes all grading decisions on the master format for the project, and can then switch directly to alternative colour spaces for other deliverables without having to completely refresh the grade.
"Altering colour spaces on the Baselight timeline saves us a lot of time and is definitely more interactive," said Senior Colourist Rahul Purav. "Baselight gives me total control of images and colour manipulation. So, although I predominantly use film-style grading techniques, I am also in a better position to change grading style – film or video – to meet the demands of any given project."
Rahul created looks for three of the most popular movies in India in 2016, each of which had a very different mood and set of requirements. 'Sultan' is is based on a classic rags to riches story, set in the world of wrestling. The story moves from the tough, dusty, rural Indian terrain of Haryana, with traditional wrestling rings and schools, to the bright lights in Delhi and its electric, jazzy MME wrestling zone. Shot primarily on ARRI cameras with anamorphic lenses, it called for many different visual effects as well.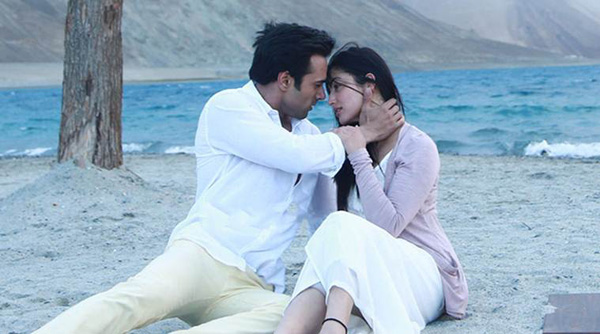 From Drama to Romance
"Because the movie switches from past to present, it was important to establish different looks for every situation and location," said Rahul. "Like all of the movies we work on, we made sure the rushes were tested and screened, and different options pre-visualised.The challenge was not only to design the visual style but to ensure that the colour narrative flows along with the story.
"Although 'Sultan' is an effects-heavy production, it avoids overpowering viewers with loud colour, so that they become immersed in the story. We had to alter looks and ambience to suit the lighting and texture of every location, yet keep it subtle and realistic. The result is a strong sense of place."
'Banjo' is a movie about music – but not about bluegrass, of course. 'Banjo' is in fact the name of a traditional Indian instrument with a distinctive sharp sound, played in Mumbai's Ganesh festivals. "The visual palette was designed to embrace the colour scheme of Mumbai's festivities, and so the whole project is a riot of colour," Rahul said. "The production had made extensive use of lighting gels to create the ambience on set. I wanted to take the look DoP Manoj Lobo and director Ravi Jadhav had created, and enhance it to get a very sharp look in terms of the colours and contrast to match the sound of the instrument."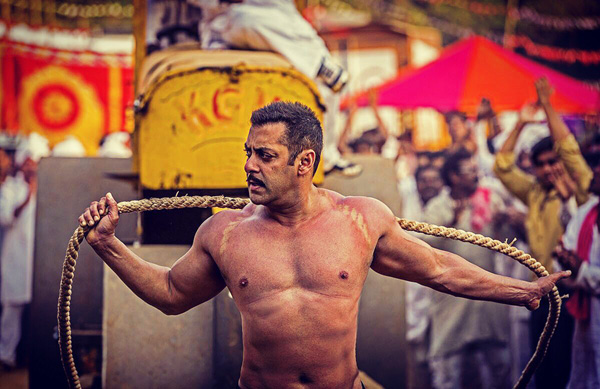 The third movie, 'Sanam Re', is a typical, Indian light romance that needed to be produced within an extremely tight timeframe. It follows a long-term love story that shifts from mountains and deserts to lakes and forests, in locations from Ladakh in India to Alberta, Canada. "Director Divya Khosla and DoP Sameer Arya captured shots in a picture postcard style," said Rahul. "In the Baselight I could use simple, photo-style techniques, like traditional dodge and burn, to enhance and underscore the looks. In that way, I could meet the deadlines while still keeping in mind the tenderness of the locations on this project."
Access to Colour Science
He notes that, above all, Baselight is a means of direct access to the underlying colour science. "Baselight is designed for colour manipulation. Because the tools are intuitive and well-integrated, I have more time to think creatively but at the same time keep control of everything across the images so that we can finish the final project faster." FutureWorks has been working with FilmLight since its beginning, reflecting the need they have found for good colour management throughout the content chain from camera to screen.

"As an organisation, FutureWorks has always been open to implementing new systems into our workflows," Rahul said. "It gives us an edge over the others, because our problem-solving approach for clients can be more creative and technically sound. Our association with FilmLight, for example, has resulted in our ability to develop custom systems to handle clients' challenges and increased our clients' confidence in and satisfaction from our output."
Earlier in 2017, FutureWorks was among the first post-production facilities in India to set up HDR grading and mastering, mindful that Amazon and Netflix are implementing newer standards. Another of FutureWorks' senior colourists Andreas Brueckl said, "Compared to older standards like REC709, HDR means we can preserve a maximum of variation in the highlights and shadow details. Combined with our ACES pipeline on Baselight, we can carry out film-style grading to a very high standard." FutureWorks has also installed the Sony HDR monitor BVM-X300. www.filmlight.ltd.uk