Cintel Scanner Manages 35mm-to-UHD Transfers at Goldcrest Films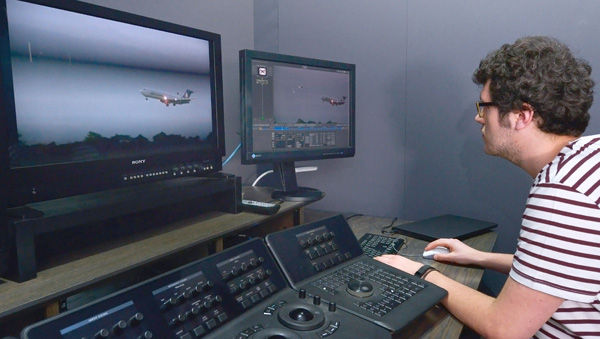 Goldcrest Post's London facility undertook an upgrade of their asset formatting processes for Goldcrest Film's library titles. The upgrade was initiated to support the facility's work on a major restoration project and included a workflow on the Blackmagic Cintel Film Scanner.

Led by Goldcrest's CTO, Laurent Treherne, the project involved sixteen of Goldcrest Film's titles, which have been scanned to Ultra HD 4K and remastered in 2K. Among them are 'Dance with a Stranger', Absolute Beginners and White Mischief, all of which date from the mid-1980s. "An increase in the number of OTT services has created a growing demand for high quality film originated content," Laurent said.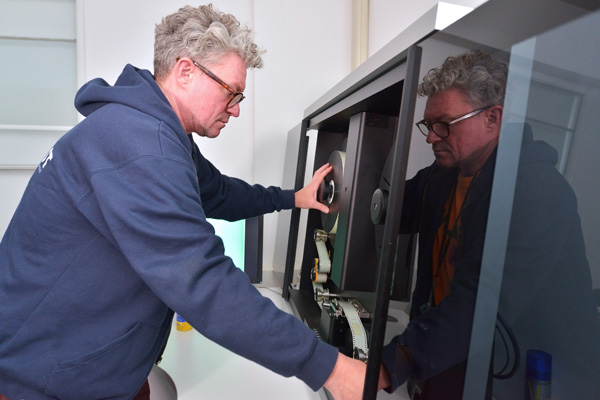 As well as meeting the clients' demand for 4K content, the Cintel scanner allowed Goldcrest Film to keep the restoration workflow within the group. Laurent said, "Like most restorations, we knew the project would bring us several different challenges, such as finding suitable source elements, repairing damage, identifying reference images for colour grading and re-versioning picture and sound files into formats suitable for the modern consumer. The Blackmagic infrastructure has been versatile and fast enough to help us address those challenges ourselves."
A dedicated DaVinci Resolve workstation was set up alongside the film scanner in order to create a standalone, physical pipeline that would not impact on Goldcrest's other DI work. First, the film elements were inspected and cleaned in laboratory conditions, and then each reel was scanned in 4K onto a dedicated high-speed storage volume and conformed and reframed to 2K.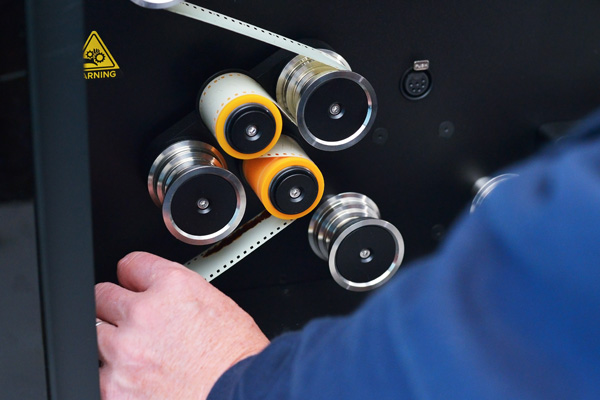 The files were dustbusted before grading in DaVinci Resolve Studio. Finally the Goldcrest team rendered the Digital Source Master archive and the HD deliverable. "We deliver in ProRes HQ 422, which is the delivery requirement for multi title library distribution deals. However UltraHD 4K is a consideration for a growing number of clients, so it's an important requisite, certainly for future sales strategies," said Laurent.
The Cintel scans negative and positive 35mm film into Ultra HD video. Transferring the native 4K image information in 35 mm film to digital video makes the extra resolution visible. It incorporates Blackmagic Design's image processing, similar to the system developed for their cameras. A Thunderbolt 2 connection makes it possible to scan the film directly into a colour correction system on a Mac instead of taking the time to copy the files after scanning.
The scanner has a spherical RGB LED serving as a diffuse, high-intensity light source, and an extremely sensitive imaging sensor. The combination allows it to run smoothly in real time, promoting higher speeds up to 20 Gb/s and gentler handling.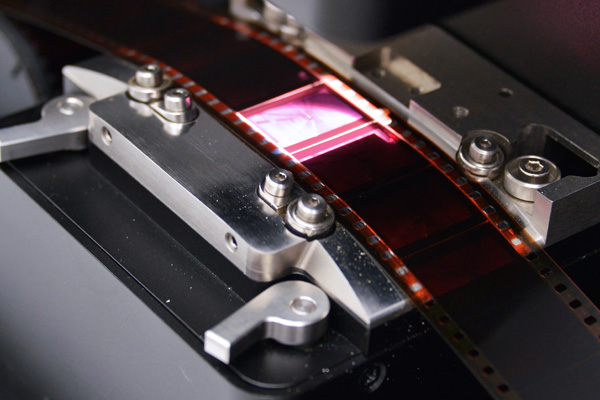 The use of spherical RGB LED illumination prevents exposure to unnecessary thermal stress and the colour fading effects of traditional scanner lamps, and reduces the visibility of dust and scratches. The HDMI output supports UHD televisions for accurate focusing and film alignment using a local monitor.
The Cintel's performance has worked well for this project from the outset. "What's impressed us the most from day one has been the scanner's performance with negative film splices," said Laurent. Splices that normally would jump in the gates of many other scanning devices are able to flow through the Cintel without a hitch. This represents a considerable time and cost saving over standard workflows, which tend to require numerous shot stabilization fixes to address such artefacts.
www.blackmagicdesign.com