Cinedeck Drives Video Production Recorders with Bluefish444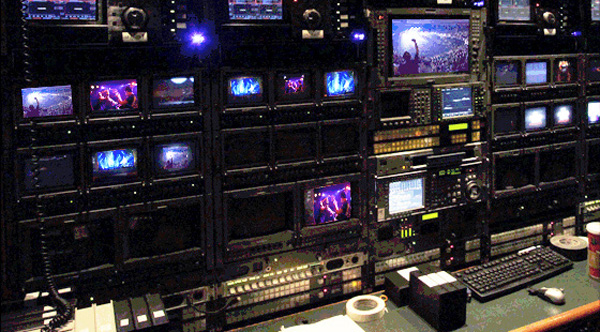 Cinedeck in New York City manufactures recording systems for use in video production environments. The devices are used for recording, on-set monitoring, playback and quality control. One of their primary advantages is the large, diverse range of ready-to-edit formats they can output, which helps a production set up straightforward archive workflows running from camera to post. Cinedeck recorders have been adopted at many TV and cinema productions, and have won awards for their accessible user interface and ease of use.
Cinedeck's customers are mainly production, OB and post-production facilities and are used in organisations such as Apple, BET, Cartoon Network, Dreamworks, MTV, NASA and NBC. Their recorders suit most types of ingest from archive material to multi-camera shoots, handling SD to 4K resolution video, and encoding in many of the key formats currently used in post including ProRes, JPEG2000 and others. In terms of hardware, customised Bluefish444 Epoch | 4K Supernova S+ video I/O cards drive the SDI input and outputs on all Cinedeck recorders.
Cinedeck have been building Bluefish444 video cards into their devices for the past five years, deploying the Epoch | 4K Supernova S+ in all hardware manufactured since 2012. The cards' 12-bit processing, flexible I/O options and capabilities up to 4K 60p were critical factors when Cinedeck chose to work with Bluefish444, but they also wanted to use components that would be supplied through a reliable support partnership. Having this partnership in place made it possible for Cinedeck to launch a new product, the MX Recorder, which was their first server-class ingest system aimed at facility-level customers.

"We considered cards from various sources before finally moving ahead with Bluefish444. One of the reasons we chose the Epoch | 4K Supernova S+ was because of the ability to customise the card to meet our requirements," said Charles D'Autremont, CTO at Cinedeck. "Moreover, not only is the signal clean but we also liked the access it gave us to the incoming VANC and HANC – that is, it gave us a way to embed vertical and horizontal ancillary data - non-video information like audio and metadata - within the SDI. There were no unexpected limitations or obstacles, as we found in some of the competitor products we looked at."
Regarding customisation, Cinedeck have the ability to customise the Epoch cards' software to access further functionality in the Bluefish444 hardware. Some of the customer feedback they receive regularly concerns the flexibility of the Bluefish444 cards. "Having a flexible I/O port design, the ability to switch firmware to support different workflows and formats such as 4K/UHD, has been very useful for customers that work in SD, HD and 4K," said Charles. "That level of flexibility also means a ZX45 four channel recorder, comprised of two Epoch | 4K Supernova S+ cards, can become an eight-input recorder fairly readily."
Charles noted that Bluefish444's support has always been prompt and thorough. The few issues that they have had were rectified quickly, with a new card shipped out immediately when required. This kind of support is critical for professional users working to deadline for long-term, mainstream clients.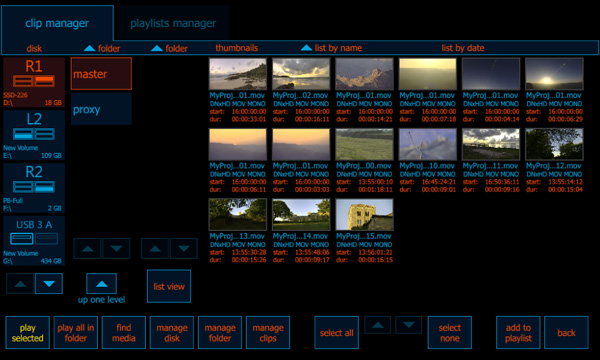 Looking ahead toward further 4K and IP-based applications, Cinedeck hopes to continue their relationship with Bluefish444 through use of the KRONOS video I/O card. Capable of up to eight channels of HD, or two channels of 4K 60p in/out per card, it has the specifications to give their customers even more flexibility, particularly as the industry migrates more toward 4K production and needs more agile workflows. bluefish444.com