Arsenal FX Color Supports Upcoming Colourists for Television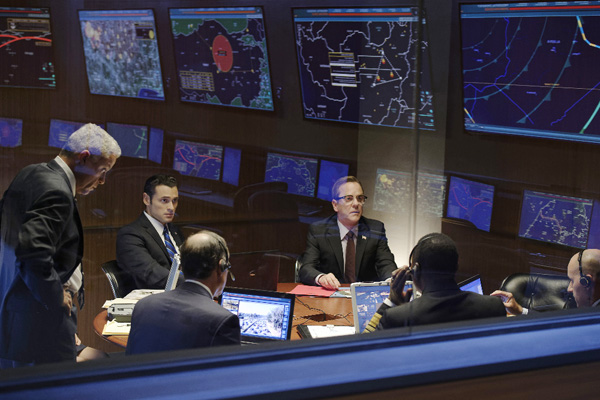 Television post studio ArsenalFX Color has been nurturing the next generation of colourists for television, due to working in a field they believe is currently facing a scarcity of new talent. The company has announced today the promotion of Rory Gordon and Greg Werner to Senior Colourists from their initial role as colourists.

ArsenalFX Color carries out complete post services to TV shows such as 'Grey's Anatomy', 'Ballers', 'Designated Survivor', 'Shades of Blue', 'Silicon Valley' and 'Agents of S.H.I.E.L.D.' and others.
The company's managing partner Larry Field, also a colourist, said ArsenalFX Color has made a concerted effort during the past few years to help bring new people up within the field of colour. "We foresee a void of new blood within our craft – today's television industry is in need of young, excited people who show real talent and have an affinity for colour, especially within the higher end, long form television scene " he said.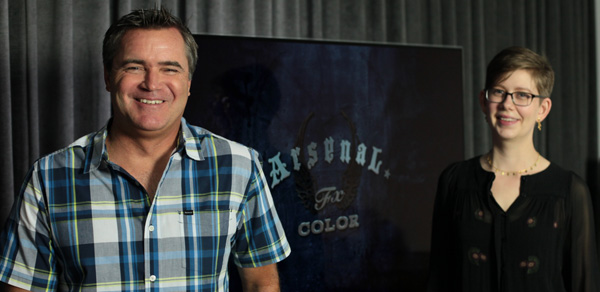 Greg Werner (left) and Rory Gordon.
He attributes the situation mostly to the dynamic state of the industry, beginning with the shift from motion picture film to file based capture. He said, "The change this shift brought over the last 10 years made it difficult for people keen to pursue colour timing to find starting roles from which to gain the experience it takes to learn the craft."
As a result, over the course of the transition, final colourists also saw their dedicated film dailies colorists, tape operators and assists having to move into other work. As there was no longer a need for either a film handler or a tape technician to assist the process, colourist apprentice programs have faltered. The jobs of telecine colourist, telecine assist and tape operator are nearly non existent now, and the path to becoming a final television colourist dramatically changed as film capture dissipated.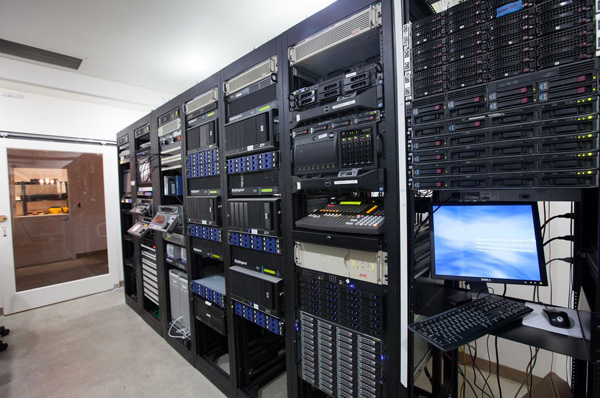 Larry noted that this challenge has come at a time when more high quality, cinematic and deep television content than ever is in production. "As a facility, ArsenalFX Color realizes it now takes a much greater effort to find the time and resources to help artists wanting to advance as colourists. However, this is exactly what is needed - overt actions to ensure training, repetition and general experience for those who show an aptitude," he said.
"Rory Gordon and Greg Werner are two such individuals. They have been working with us for some time now and have evolved into the top tier of working colourists. Our industry is in need of many more like them - the next generation of gifted specialists working within our highly specialized craft."
Science and Art
Rory Gordon has been deeply interested in the science and art of image capture all her life, starting in makeshift basement darkrooms at home in Oklahoma, to the Munsell colour laboratory at the Rochester Institute of Technology in New York, where she earned a BFA in Film Production. She has worked continuously in Hollywood for the last seven years on over a dozen television programs, creating many different styles and always working in support of the creative choices of cinematographers, directors and producers.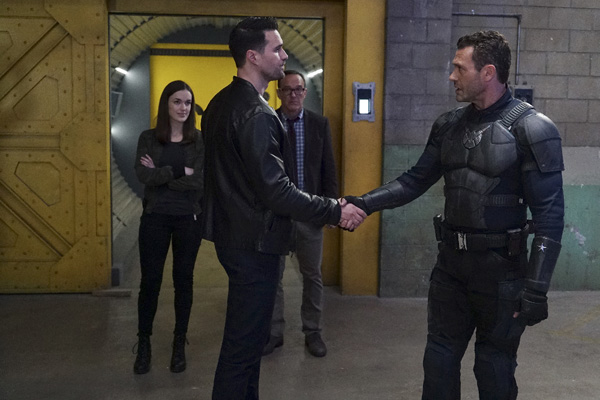 Several of the TV productions she has worked on have implemented new techniques still in progress, including high dynamic range video, 4K workflows and the on-going need to match cameras and establish a visual flow that contributes to storytelling.
From Telecine to File Based
Greg Werner is a final colourist who has worked in the television post production industry in Los Angeles since 1995, after earning his degree in Communications. Starting in film and video in that period meant he actually did have the opportunity to begin his career as a tape operator/telecine assistant, working on numerous film and television projects. Gaining knowledge and hands on experience, he progressed to the role of dailies colourist.

Since then he started work primarily on episodic television series including 'Freaks and Geeks', 'The West Wing', '24', HBO's 'Creature Features' and various movies made for television. over the years he continued working on diverse projects and progressed to Final Colorist. In that role, he has worked on other TV shows such as 'Bones', 'Prison Break', 'Outsiders' and 'TURN: Washington's Spies' among others. www.arsenalfxcolor.tv