Sony FS700 & Atomos Shogun Inferno Capture Creative Slow-Motion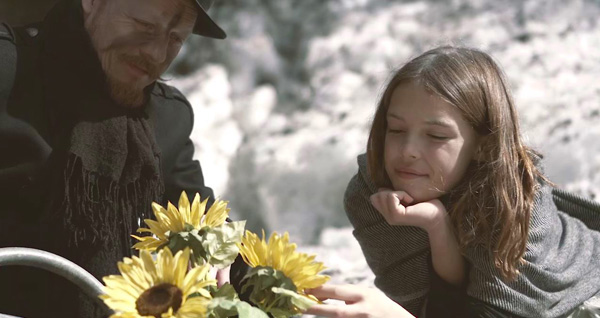 Filmmaker Andi Hoffman recently used his creativity, a Sony FS700 and the slow-motion and FS700 RAW capabilities of the Atomos Shogun Inferno on-set recorder to create a stylish, entertaining music video. A self-employed filmmaker, Andi produces short experimental movies and video clips, identfying himself as an all-rounder who enjoys working in small teams. Besides camera work, he also takes care of post-production himself, staying competitive through his comprehensive, cost-effective production services.

"I got into making movies as a teenager, shooting funny and experimental films with friends on an old Super-8 camera from my parents," he said. "We had a great time and I gained lots of experience. Back then, we were completely oblivious to technical issues and camera settings. We just went wild and set our own boundaries."

In around 2000, he experienced the evolution of digital film capture and production, and started shooting with a Sony VX2000 and cutting on a computer. What bothered him the most at that time was the lack of options to control depth of field. "Once Letus started manufacturing 35mm adapters, we finally had a way of mounting photo lenses on a film camera," he said. "But these set-ups were inconvenient and far from comfortable. I gladly switched to a Canon 5D Mark II when it came along and later, as a big Sony fan, I was happy to return to their FS700.
Rain in a Fairy Tale
Earlier in 2017, as he began preparing to shoot the music video 'Rain in a Fairy Tale' for the band LUKKA, Andi had been looking over the Sony FS7 for some time. "During my experience with the FS700, combined with short, fixed lenses, I had found it to be a very comfortable set-up to work with. But I very nearly sold my old FS700 to buy a new FS7, mainly because of its continuous slow-motion capabilities.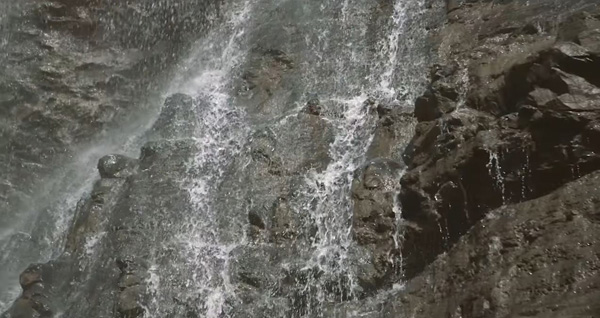 "I had also started investigating external recorders as a way to upgrade my camera and tried working with one for a while, but the handling was somewhat cumbersome and the RAW update was only available at additional cost. Then, about a year ago, I did some further research and came across the Atomos Shogun Inferno. It supplied a major upgrade to my old FS700, so it could keep up with the quality of a FS7."
An earlier challenge when recording internally on the FS700 was that the slow-motion function recorded to an internal buffer and played out interlaced 60i frames. When debuffering 240fps video, for example, the only way to capture all the information from every frame was via this restrictive internal recording. Eventually, certain external recorder brands were allowed to add FS700 RAW compatibility to their devices. When Atomos did so in 2016, they not only included RAW support but also the ability to record FS700 raw output to CinemaDNG and ProRes.
Inferno Test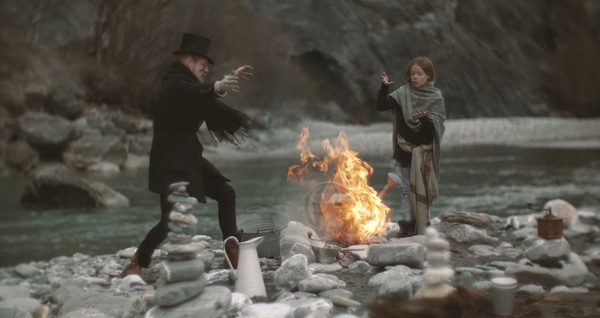 Andi took his time experimenting with the Inferno. Over about two weeks he tested all types of set-ups, studied the results and ended up learning quite a lot about the Atomos. For example, the device is very versatile – it's not only useful for recording but is also a display monitor with controls over numerous settings. On the other hand, on his first shoot with the Inferno, he did discover that it is quite power hungry, which meant he had to be well prepared with batteries.
"For the LUKKA project, I shot everything in ProRes at 200 frames a second with a shutter speed between 1/215 and 1/600," Andi said. "Working with variable speed settings in post-production was loads of fun, and the 200fps footage was a great match for this production.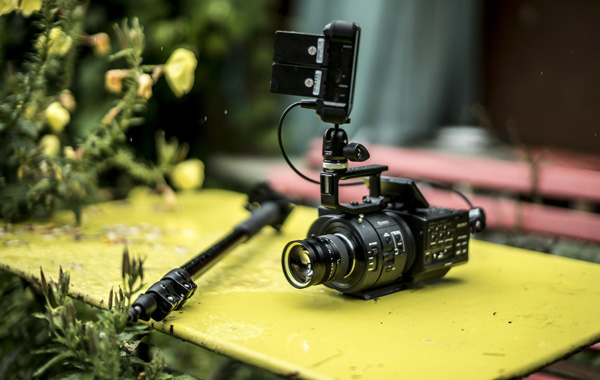 "The story refers a lot to the fairy tale theme of the song, of course. I listened to the song again and again, sketching fragments of stories and characters. I deliberately omitted parts of the narrative to make the plot more mysterious. The video is powered through the force of the water, setting the story arc. Transience and magic were central ideas, suggested by certain objects in the scenes, and I was also very keen to make the characters meaningful.
On Set in the Alps
"We worked in two locations in the Swiss Alps for five hours each. Since I was shooting everything in HFR, I ended up with a total of around 800 GB of footage in ProRes. For other FS700 projects I usually work in 4K 50p, which still gives some wriggle room in the speed settings and produces a beautiful image. But I like ProRes and work with it most of the time. The workflow is smooth and fast. If you're careful with exposure the 10-bit data allows you a lot of flexibility in post-production.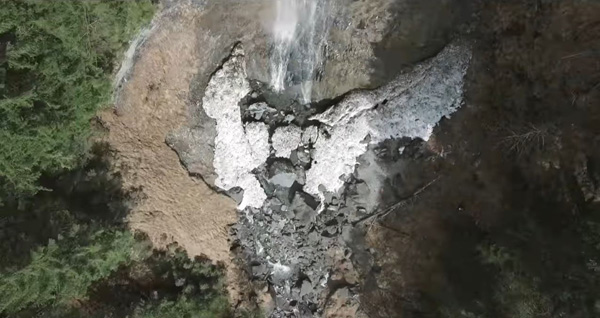 "I also like working with a very shallow focus, often shooting completely wide open. My favourite lenses are the 50mm by SLR Magic, and also wider aperture lenses from Canon, combined with a Metabones Speed Booster so that I can shoot with f-stops between 0.95 and 2.0. The built-in ND filter on the FS700 gives you the option to shoot with a completely open aperture."
Andi prefers to shoot handheld as much as possible, or with a monopod, and feels that with high frame rates, filming with a handheld set-up makes sense. For 'Rain in a Fairy Tale', he carefully let the camera wobble a little on a monopod for effect. The drone shots were produced in cooperation with his production partner, who works with a DJI Phantom4 and the Mavic Pro. They then used LOG-profiles to match these shots with those from the FS700.
Colour and Noise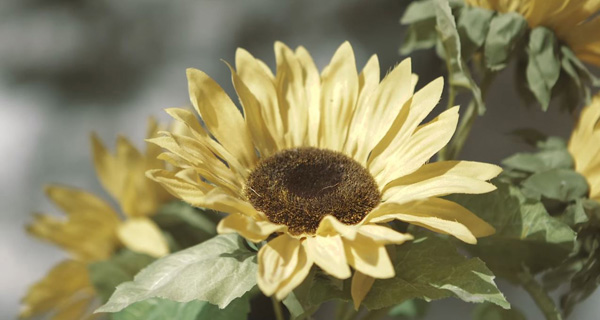 Andi said, "The S-Log workflow combined with the Lumetri-Colour tool in Adobe Premiere is excellent, and Lumetri-Color editing really appeals to me. I like to use LUTs by Vision Color as well - their Kodak film looks are my favourites. If I encounter problems with grain, I use Neat Video, an editing plug-in that reduces digital noise and artefacts - to deal with it. Having said that, the image on the FS700 is always a bit grainy and this is part of the camera's character, but I take advantage of this to create a pleasing look. The FS700 is not the right camera for a production without any grain at all."
At first he encountered noise problems when shooting FS Raw, which he attributes to shooting with too little light. "It's important to get enough light to the sensor to reduce the noise, he said. "The HDR function on the Shogun Inferno allows me to see the image correctly when exposing to the right – that is, adjusting exposure as high as possible at base ISO, without over-saturation, to capture the maximum light and then pull the optimal performance from the sensor. It's also important to keep a close eye on your waveform. It isn't advisable to shoot in S-Log in low light conditions and, in my experience, it's better to choose REC.709, which results in a less grainy image. www.atomos.com