Tulip Fever Glows with the Dutch Golden Age on Baselight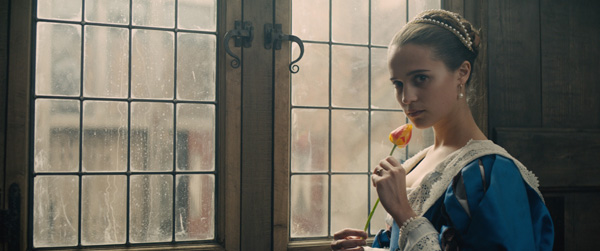 Technicolor in London has completed finishing work on the movie 'Tulip Fever', a romantic period drama directed by Justin Chadwick. As well as the grade, conform and deliverables, Jean-Clément Soret, global creative director of colour grading from MPC, was also hired to take responsibility for the trailers, in order to immerse the audience in the look and feel of the movie from the preview onwards.
Set in 17th century Holland, Tulip Fever is based on the novel by Deborah Moggach and focuses on the relationship between a rich merchant, his wife and the painter appointed to paint her portrait. It was shot on Arri Alexa cameras by cinematographer Eigil Bryld, who wanted the film to have the style of the Dutch Masters. Eigil developed the contrast in the images himself, through his photography. Jean-Clément Soret then enhanced the contrast and look in post, working on one of the eight Baselight grading systems at Technicolor, so that the grade evoked natural light, candlelight and sunlight.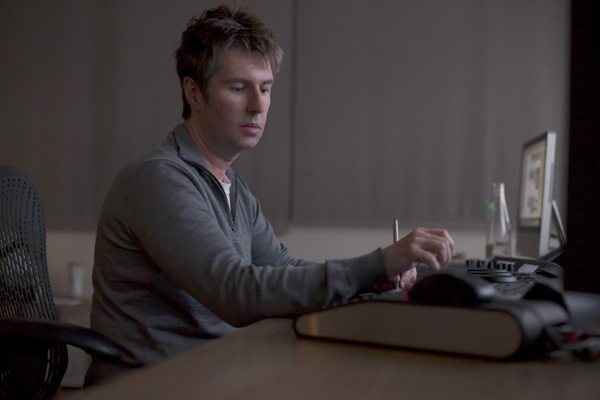 Jean-Clément had worked with director Justin Chadwick on several other projects, but met Eigil Bryld just before the shoot to carry out tests on cameras and LUTs. "Eigil wanted to do as much as possible on set," said Jean-Clément. "He wanted to make sure that what he intended to use was not going to be a problem for me."
A perceptive colourist Jean-Clément has learned how to develop and enhance the vision and work of the DoP. For example, he noted, "Very often the eyes of the actors disappear in the photography, but in a movie it is very important to see the eyes because you have to connect immediately. So I worked quite a bit on tracking the eyes and bringing the details back in. That's what the art of the colourist is - to even out the details in ways that were just not possible to do on set."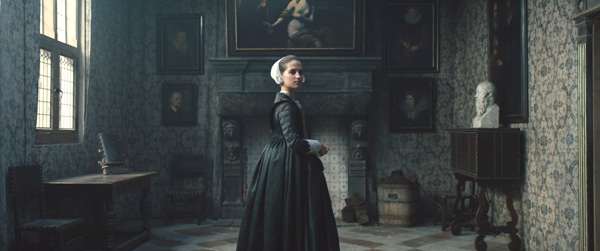 Challenging scenes that were originally shot for day ended up being used for dusk as well, and this involved extensive reworking to maintain aesthetic flow and continuity. "On some shots we reworked the light adding vignettes and shapes, and changed composition and colour temperature to keep a continuous flow that was lost in the edit," he said. "Fortunately Baselight has a way of interacting and grading that, to me, has become entirely natural and organic. A trained eye might spot what I have done, but if it catches the attention of the audience it means you've missed the point."
Baselight speeds up various processes for Jean-Clément due to its automation of tasks that he used to perform manually, such as copying and pasting grades onto different cuts or extending handles. "Rendering and playback are in real time as well," he said. "Also, if you have too much contrast, you can always work on those edges and bring it into a very filmic colour space. Baselight has made a substantial difference for us to work with." www.filmlight.ltd.uk