LinkedIn Learning Trains Up for Live Production with R&S VENICE 4K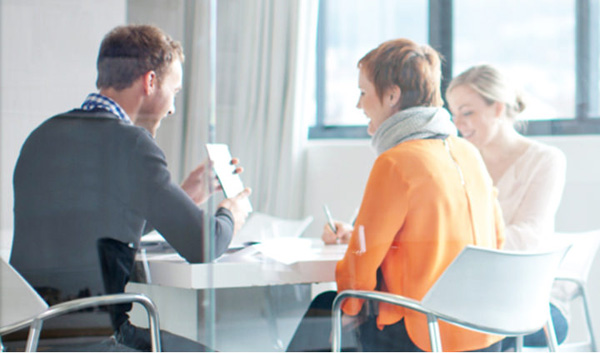 For more than 20 years, LinkedIn Learning, formerly known as Lynda.com, has produced thousands of hours of high-resolution video tutorials for more than 7,000 courses. The company supplies expert instruction on a subscription basis in business, software, technology and creative skills. To keep up with the continued, increasing demand, producers on the LinkedIn Live Action Production team knew they needed to simplify and upgrade their recording and distribution workflows to handle the quantities of 4K and HD video they record.
LinkedIn Learning runs 12 recording stages at its studio at Carpinteria, California, plus a new stage recently acquired in New York City. For their upgrade they chose R&S VENICE 4K and VENICE 2U ingest and playout platforms for live capture and delivery of the network's instructional programming to its internal SAN system for editorial and distribution. LinkedIn Learning now has 12 channels of R&S VENICE 4K and 12 channels of R&S VENICE 2U in-studio recording from its stages, where green screen and live video capture is produced every day.
The company's Live Action Recording team captures the instructors' video and instructional material via HD and 4K cameras and recording equipment. "When we first began looking for a new system, Rohde & Schwarz was the first to come out with a live, 4K ingest system," said Bob Bender, Senior Manager of Live Action Production, LinkedIn. "We knew of the company's reputation for top-notch support, software and hardware, particularly for live encoding. Owing to the performance of our systems, they have extended our production capabilities and made the overall flow of our operation smoother."

The day-to-day functionality of R&S VENICE that Bob mentioned in particular is the ease of use of the system's GUI and the server functions. "It's easy to navigate and very efficient. We appreciate that the R&S VENICE works as a complete system, especially when you're on the platform as much as we are," he said.
The Learning division is not the only part of LinkedIn using R&S VENICE. The Media Production team, who support live broadcast and studio based video production within the company, has 14 channels of R&S VENICE 2U units for studio, live ingest and playout from its multiple locations including mobile systems. Triggered by a Grass Valley production switcher, all 14 channels of HD video from the R&S VENICE systems store, playout and transcode content that includes live content, corporate training, internal and public-facing video production initiatives.

R&S VENICE 4K and 2RU are ingest, playout and server platforms for TV production workflows. Designed for versatility and efficiency, they manage conventional video server tasks such as HD-SDI ingest, studio and channel playout but also intelligent file-based tasks such as file import and ingest, transcoding and media transfer operations.
R&S VENICE 4K was specifically designed to meet the challenges associated with high-resolution live production, content creation and distribution applications up to 4K UHD-1. www.rohde-schwarz.com