Local Hero Uses Facilis TerraBlock for Netflix 4K IMF Mastering

Local Hero post in Los Angeles has worked entirely with digital content since opening its studio in 2006. Among a few other facilities at that time, their efforts helped to promote the trend toward digital production in Hollywood. With the ensuing years of experience in file-based workflows now behind them, the team at Local Hero is able to consult with clients during pre-production on how to manage their data, and choose the cameras and codecs that will result in the look they want.
The company operates a wide range of post-production services, including dailies, colour and digital intermediates, VFX, finishing and final mastering. Working primarily on independent features and TV shows, last year Local Hero worked on three Oscar nominated movies – 'Captain Fantastic', '20th Century Women' and 'Hell or High Water'. The 'Captain Fantastic' production took advantage of the entire Local Hero studio, using their teams to complete the editing, colour and DI, all of the VFX, plus the mastering and finishing.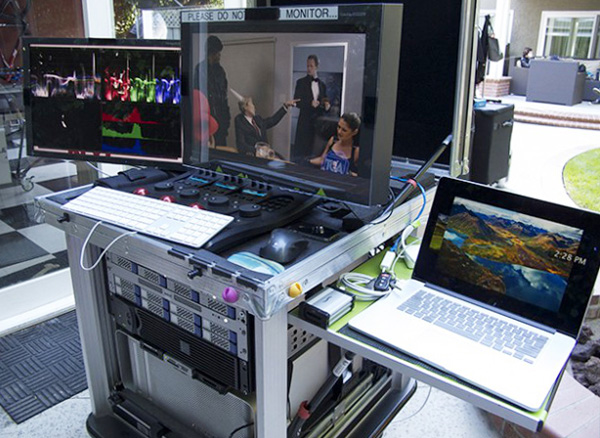 Local Hero on set
"Since the early days of the RED camera and ARRI Alexa, we've been file-based. It was a challenge 11 years ago because some productions were still reluctant to shoot digital," said Steve Bannerman, CEO of Local Hero. "As the systems and techniques continued to develop, we have followed their progress. It's what set us apart and gave us our breadth of experience in digital dailies, VFX, DI and finishing workflows."
Recently, Local Hero finished '6 Balloons', a new 4K Netflix drama due for release in 2017. The Local Hero team uses Facilis Terrablock 24D shared storage hardware connected via 16GB Fibre Channel to play the 4K uncompressed DPX file sequences into their DaVinci Resolve system for final grading and finishing. The 24D system has performed without complications or delays on ingest of each production for the series.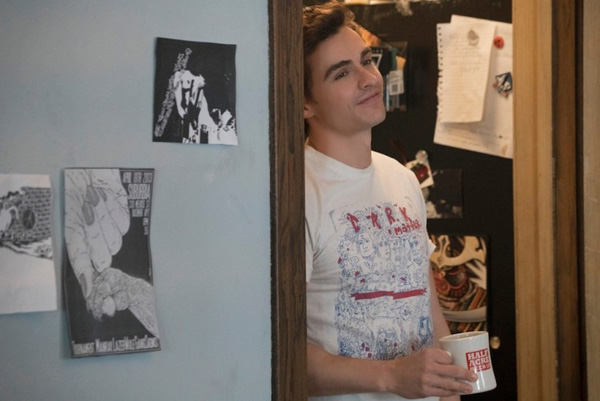 '6 Balloons'
Prior to installing a Facilis system, the team would regularly use local storage for finishing workflows. Media had to be copied or physically moved during post-production, which could cause delays. "We use the Facilis system for its high performance and speed during grading, but in between sessions it becomes a traditional storage unit for us while the deliverables are being created," Steve said.
When using their TerraBlock storage to finish in 4K, if the delivery is for Netflix, the team creates an IMF (Interoperable Master Format) package using a Rhode & Schwarz Clipster mastering and distribution system, running the Clipster version 6.0 software. Since implementing an IMF workflow for content processing, Netflix has recommended particular list of finishing systems as IMF tools. These include Clipster, Cortex Enterprise from MTI Film, MIST from Marquise Technologies and Colorfront Transkoder, among others.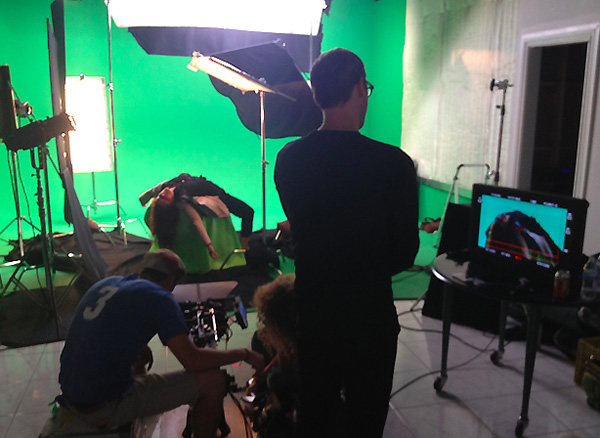 VFX production
Since all the original 4K files are on the Facilis storage, the Clipster system can be connected to the Facilis volume and the finished sequence selected for processing. Then, the Clipster system can always reference the original 4K media when creating the IMF package. facilis.com