wwww
Cinegy Daniel2 Speeds High-res Production in Adobe Creative Cloud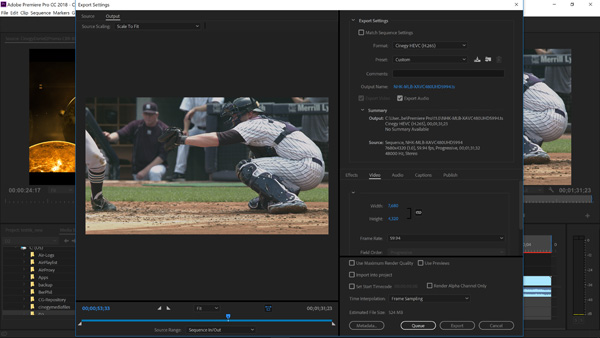 Cinegy today announced that it has launched a new version of its Daniel2 Adobe Creative Cloud plug-in, designed for the most recent Microsoft Windows versions of Adobe Premiere Pro CC, Adobe After Effects CC and Adobe Media Encoder CC. The Daniel2 production codec enables extremely fast HD, UHD or 8K production on accessible hardware and accelerated HEVC export up to 8K for distribution using NVIDIA GPUs.

The Cinegy Daniel2 codec is architected for massive parallel computing, using modern NVIDIA graphics processors. For other systems or workflows, users can switch between CPU and GPU encoding/decoding, including Intel and AMD CPU. With the plug-in, Daniel2 MXF files load and work the same way as media file format in Adobe Premiere Pro or Adobe Media Encoder. Along with Intel or AMD processor-based systems, users can add NVIDIA graphics to spread the compute load for further acceleration.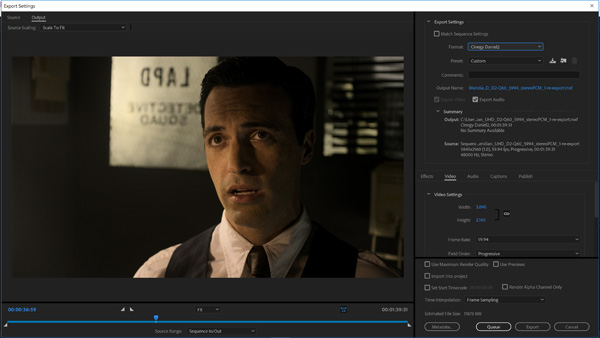 Daniel2 is an acquisition and production codec intended for use in recording from camera sources, editing and post-production as well as playout, aiming for the same space in the production workflow as AVID DNxHR, Apple ProRes, JPEG2000 or Sony XAVC.
Application areas include post-production for better throughput and faster processing, and high density multi-channel HD or 4K recording. HFR cinema and 8K broadcast acquisition includes ultra-high resolution HDR recording using commodity IT hardware and high-speed recording in HD, 4K, 8K or custom resolutions.
Daniel2 supports high-res 360 degree recording and playback, and mobile 8K and/or multi-cam 4K editing on notebooks. It can also assist in delivering video over IP for broadcast and film, and KVM over IP with very low latency and fidelity competitive with H.264 or H.265 codecs.
The new version of Cinegy Adobe Creative Cloud plugin for accelerated Daniel2 and H.264 on Microsoft Windows is available for immediate download, free of charge, at www.daniel2.com. www.cinegy.com