Luke Morrison Colours the World from The Mill Chicago
Toronto Maple Leafs - 'Wise Man'
Luke Morrison is head of colour at The Mill in Chicago. Like lots of other artists at The Mill, he started working as a runner in the company's office in London, his home city. In 2013, he moved to the Midwest in the US to lead The Mill Chicago's colour department, where he works on a Filmlight Baselight grading system.
Since then, Luke's work has included projects for Beats Electronics, Prada, Jeep, Miller, Porsche, State Farm, Wrigley's Extra Gum and a VR film for Jack Daniels. Over those four years, Luke's department has expanded and contributed to the position of The Mill Chicago as one of the top post and content studios in the Midwest.
"I initially thought I wanted to get into 3D, but after a month of modelling a photo-real screwdriver," he said. "I realised that wasn't the path for me. Luckily, I poked my nose into the colour suites and when I saw the staff there working with negative footage and lacing up the Spirit telecine, I was immediately drawn to it. It resonated with me and with my love of photography."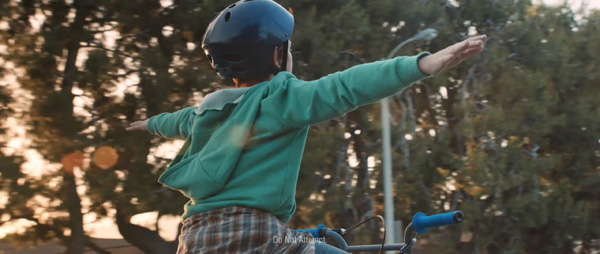 State Farm 'Wrong / Right'
Red Room
Throughout his life, Luke has found photography to be habit-forming and takes pictures all the time. Never without some sort of camera, he feels fortunate to have a father who is a keen photographer and kept his own darkroom in the family's house when Luke was young.
"I was always fascinated with what he was doing up there, in the 'red room'. Photography for me is all about looking at your surroundings and capturing or documenting life and sharing it with other people."
At The Mill, Luke started a film photography club called S35 because he wanted to share that part of his passion with people. S35 is about inspiring people - friends, colleagues, clients - to go back to the classic, irreplaceable practice of using 35mm film and start to consider photography in a different way than the current trends.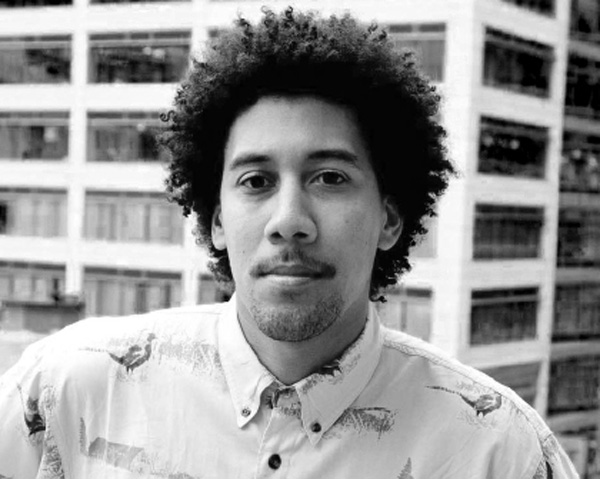 Head of Colour Luke Morrison, The Mill Chicago
"For example, film inherently has such a distinct look and feel, depending on the stock you choose. With digital recording essentially gives you a blank slate. Your starting point can lead you almost anywhere. But I actually like the limitations that come with being dependent on a stock because it inevitably determines some of the characteristics and feel of the image. I don't think digital can or will ever replace that.
"The approach to the shoot is also different when working with film. For one thing, not being able to immediately see the picture you've just taken changes how you take photographs. The time spent snapping the photo on film – whether it's less or more - is just different. Secondly, because of this process, the weight and value that each frame holds is more substantial. That's what inspired me in the first place to start S35 to share this ethos with others. It's such a satisfying process."
London to Chicago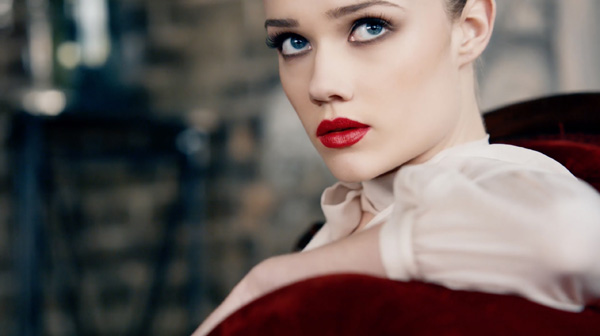 HOSS 'Make Your Own Rhythm'
When he eventually made the move from the UK to America, he never tried to change his style to suit or accommodate the different market, and thinks it's one of the aspect of his work that appeals to his clients, even though Chicago has quite a different market than the UK has.
"Here, post-production is more agency-led and directors aren't always involved in the process," Luke commented. In that kind of environment, the colourist plays a bigger role in carrying the director's vision through or setting the tone of the 'look'. I still strive to keep that collaboration with the director and DOP in the colour session, whether it be a phone call to discuss ahead of time, doing some test grades or looping them in with a remote grading session.
"There is definitely a difference in the suite dynamics, too. I found very quickly I had to communicate and translate the client's and my creative intent differently here."
Commercials
Luke recently won two AICE awards for best colour for the grade on the Toronto Maple Leafs' spot 'Wise Man'. He has been working with the director Ian Pons Jewell on various projects for many years since they originally met in London, when he was still in the role of Colour Assist.

Lapalux 'Puzzle'
"Toronto Maple leafs was shot on Alexa,"Luke said. "The lenses used were also really nice – the
DP Mauro Chiarello did a stellar job and always captures beautiful images to work on. When we got into the colour suite, our goal was to enhance the beautiful cinematic mood in each shot. For the images of the actual maple leaves, it was all about getting that satisfying oily texture without crushing the image. The ability to lose information in the image and selectively bring it back with Baselight's range of secondary tools helped me a lot to craft the images. I really like shaping images this way.
"This project was also a great collaboration. We did an initial 'look set' with the director and DP remotely. When we got to a good place with the edits, we shared postings with them again to get their thoughts, and the agency and editor Graham Chisholm flew over from Toronto for the session. It was very fluid and collaborative.
"When it comes to colour grading commercials, for me, it's always important to understand the idea, the creative intent and the tone of the spot. Once you understand that, it influences your decisions, dictates how you'll approach the grade and what options you'll offer the client. From there, you can turn your attention to crafting the grade appropriately and building on it."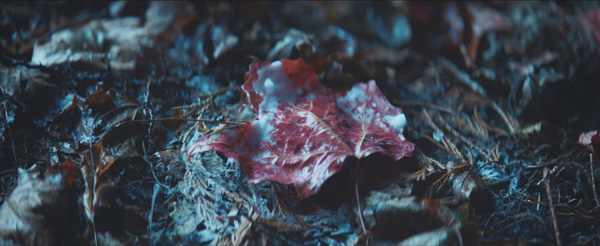 Toronto Maple Leafs 'Wise Man'
With that goal in mind, Luke has learned to address clients' comments very rapidly on the Baselight and react to things almost before they've said them - clients are always impressed with the speed at which he can work. "The tracker gets a positive reaction, too - a few "oooh's" or "ahhh's" like they are watching fireworks," he said.
Driven by Instinct
His pitch to clients about the value of the system is based on three essential ideas - it won't put limits on a colourist, it can handle anything and it's intuitive. He said, "Technical requirements aside - it's all about instincts. I'm into the technical side but I'm mostly driven by my instincts. It's also based on feeling and that comes from creating the correct environment in the suite – starting with a good kick-off chat with clients, banging on the tunes and spinning the balls."
Luke's fondness for shooting on film does not mean his creativity and creative processes are caught in the past – he simply likes the medium. After all, The Mill is a global, creative systems and content studio, which means their artists have the ability to work on a range of media. He said, "We work on commercials, music promos, episodics and features, but what's important is that we always have an eye on new ways to tell narratives. That's where the pioneering work in the emerging technology field comes into play.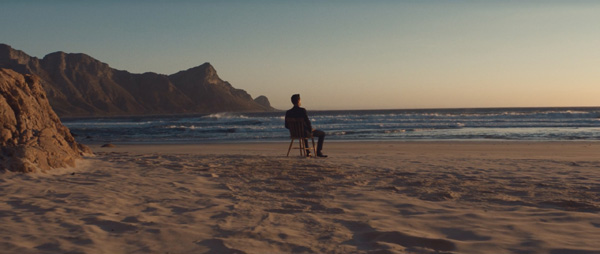 Lexus 'Senses'
"We are constantly looking for creative ways to remain at the forefront of creation for VR, AR, MR and experiential installations. It's really exciting to watch it develop and to be a part of it. When Jack Daniels and DFCB Chicago approached us to create a VR experience taking the viewer to the Jack Daniels distillery in Kentucky, we leapt at the chance."
Working on such a variety as this keeps the outlook fresh and pushes Luke's team creatively. They have moved into grading more feature projects and episodic work recently, which has been an exciting source of technical challenges as well. Luke said, "Most recently, I've had a lot of fun grading some comedy specials, one for Jerrod Carmichael and one for Hasan Minhaj. This job is ever-changing, be it due to evolving software, hardware or techniques, new clients or challenging projects. That's one of the many things I love about it." www.filmlight.ltd.uk