Bluefish444 Epoch I/O Cards Support Foundry Nuke and Unity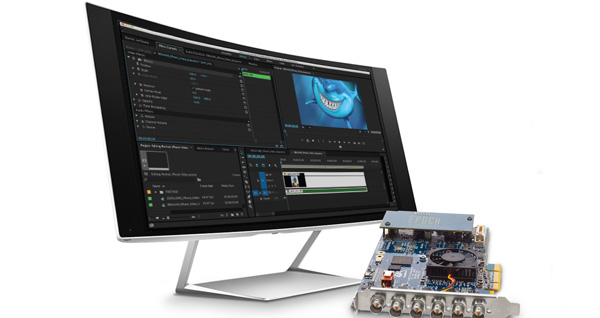 The new Bluefish444 Windows installer v5.13.4 adds extra functionality for video post production software to their Epoch Range of uncompressed 4K SDI, ASI, Video Over IP and HDMI I/O cards. Newly supported software includes Foundry Nuke/Nuke Studio, CasparCG and Unity, and existing support for Adobe Premiere Pro CC and Avid Media Composer has been updated.
The company's Windows Installer v5.13.4 introduces 2K/HD/SD-SDI playback support in Foundry Nuke and Nuke Studio, HD/SD-SDI I/O support for Unity and HD/SD-SDI playback with Fill/Key support for CasparCG 2.1. It reduces latency in Media Composer, and in Premiere Pro CC, it accelerates NVIDIA GPUDirect transmit, and enables 2-sample interleave quad link playback and 2-sample interleave dual/quad link record.
Windows Installer v5.13.4 also adds Fill/Key mode playback and capture for Bluefish444 Symmetry, which is Bluefish444's proprietary integrated DI acquisition, review and play out software for Windows, bundled with all Bluefish444 hardware, for digital content creators, compositors and editors who work in either 10-bit RGB or 10-bit YUV colour space. bluefish444.com