New Wave Designs Sound for 'Orient Express' Campaign with Fairlight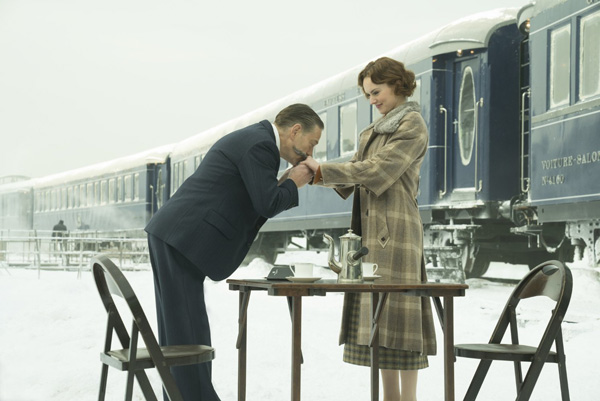 New Wave Entertainment created the sound design on the advertising campaign, spanning broadcast, online, in-theatre and social media, for the recent film version of 'Murder on the Orient Express'. Based on the novel by Agatha Christie, the film follows thirteen strangers stranded on a train, where everyone's a suspect as mysteries unfold during a lavish journey through Europe.
New Wave Entertainment is an entertainment marketing company in Los Angeles specialising in post production and finishing services. As soon as they took on the project, they could see that 'Murder on the Orient Express' was a beautifully made film, aiming to produce a rich, classic, hand crafted feeling. Furthermore, the campaign was going to be heavy on sound effects design.
Screams, Whistles and Gunshots
"Locomotive noises and ambient backgrounds mixed with screams, gunshots and lots of train whistles were used to create the effect of a music bed, all with sound effects," said Mark Rodrigues, Chief Engineer and Senior Mixer. In this role, music is a catalyst for building a connection with the audience that helps deliver the message. It creates atmosphere, connections and even adds to the narrative. "To enhance that effect, our sound design uses the locomotive's rhythm to lead the creative addition of the other sounds."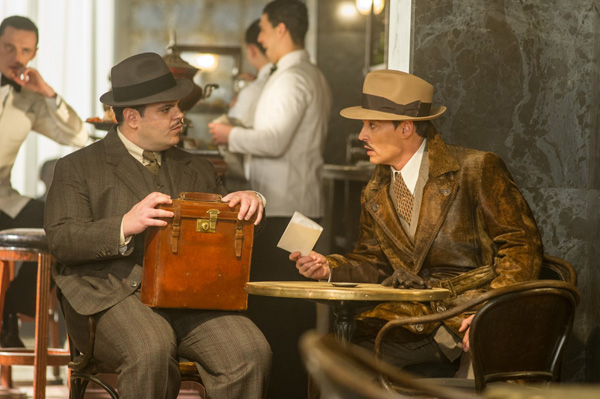 The New Wave audio team used its Blackmagic Design Fairlight digital audio workstations for this project. "Heavy sound effects design can slow the editing and mix process slightly, but Fairlight systems are designed for speed," Mark said. "The Xynergi controller, for example, has hundreds of commands available within one or two button pushes, which was very handy for the huge amount of sound effects editing on this project. Fairlight is especially good for project sharing as well. An artist can access a section from a larger project while it's being worked on in another suite, to work on without interrupting others' work."
Eight Fairlight Systems
Mark and his team work on eight Fairlight systems. These comprise five 3.5 bay Fairlight EVO 24-fader consoles, and a 3-bay EVO 18-fader console, each of which is built with an integrated Xynergi centre section. New Wave have a further Xynergi controller with three XE-6 fader panels, which are extension modules, and a pre-lay room/edit bay with another Xynergi system.
"We've been using Fairlight for 18 years because it grows with the needs of our company and our clients. Speed of editing, the editor itself and collaboration between mix rooms are all key factors. Reliability has also been a major reason for choosing it, because we cannot afford any downtime to slow down delivery," said Mark.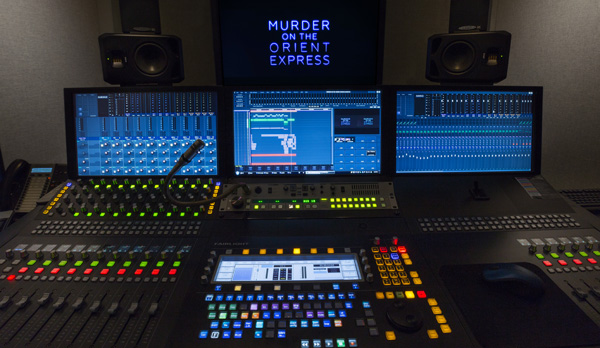 Because New Wave Entertainment has several different entertainment divisions, its Fairlight systems are used for a huge variety of projects and deliverables. For 'Murder on the Orient Express', the company was specifically tasked with delivering both domestic and international television spots and trailers for broadcast, radio and online, as well as in-theatre advertising and behind-the-scenes pieces. They also produced social media marketing spots for Instagram, Facebook, Snapchat and others.
Programmed for Efficiency
"On a project like this, with so many deliverables, having separate default projects in Fairlight for television broadcast, social media and in-theatre pieces is a huge time saver due to the ability to maintain separate delivery compression set-ups. We had more than 225 individual pieces with up to 10 versions of each spot, putting the total around 2,250 digital files delivered," Mark said. New Wave is witnessing an upward trend in the number and variety of promo items for films and projects, which he believes is due to the many new viewing platforms and greater demand from viewers for video.
He said, "Because of Fairlight's speed and the ability to move entire spots and mixes from room to room, we could have three mix rooms all working on the same campaign and combine all spots onto one project when finished. After each spot was approved, we could then dedicate a single room to handle digital stem deliveries – stem files are final mix tracks and splits such as voice-overs, dialogue, and music that have been separately prepared. In this room, someone could take an approved spot from a mix room while the mixer continued getting other spots approved by the client, without interrupting or slowing down the approval process.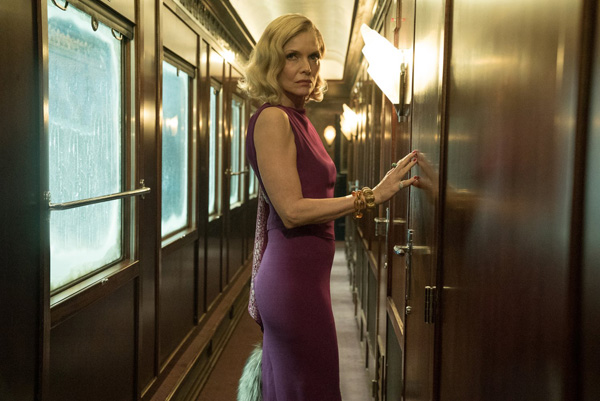 "The ability to program more than 30 macro presets for deliverables, where each button can execute an unlimited number of Fairlight commands, is critical functionality for us. Each type of digital file needs to be laid out in a very specific way according to what it will be used for – broadcast, social, archive - before handing over to the video bay to be married back to picture. Our macro for digital deliveries will execute more than 300 separate commands or button pushes with a single press of a macro key."
Another key tool is the controller jogger wheel. It is constantly used for scrubbing audio and is also a quick way to locate a specific video shot when scrubbing at a fast speed.
Xynergi's Intelligent Control
The Xynergi controller is the desktop user interface used to access, organize and deliver all the media processing tools and functions of the Fairlight system used for video production in common surround formats. What makes the Xynergi unusual is, first, its implementation of self-labelling key switches that display colour images, animated icons or text that give intelligent control over recording, editing and mixing processes.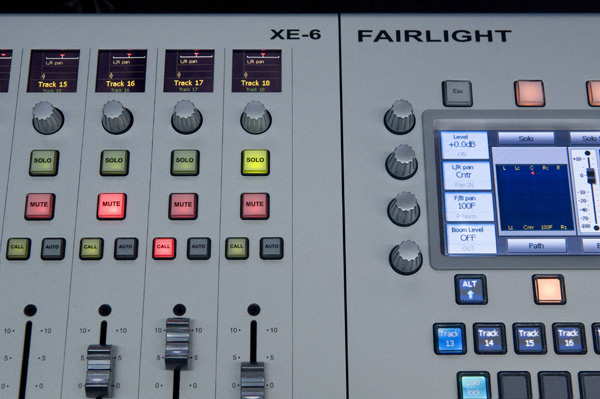 Second, the controller is application-aware, in that it detects which mode the operator is in - recording, editing, mixing, set-up - and instantly presents the function choices relevant to that mode and hides those that aren't. When operating in edit mode, for example, all non-editing options are hidden, allowing the controller to spread the editing functions across the available switches. The goal is fewer key strokes, less storing of functions and faster control.
The controller has eight touch-sensitive rotary controllers and a number of soft keys arranged around a high-resolution colour-coded control zone. These are used to precisely control of the signal path and over detailed signal processing, such as EQ, Panning and Plugins.
The XE-6 is a six fader extension module, with colour OLED displays, touch sensitive moving faders and assignable encoder controls, that adds tactile mixing control to the Xynergi hardware. Built to fit into the physical setup of the controller, the XE-6 makes it possible for the Xynergi platform to handle all of the audio production tasks from recording and editing to automated mixing.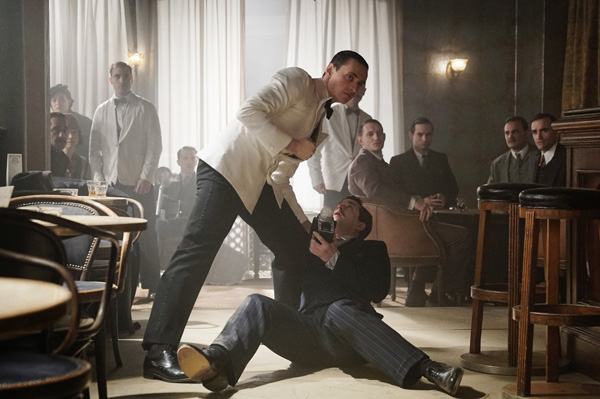 Frame-by-Frame Filmstrip
Mark values Fairlight's ability to import elements, material and mixes into other projects and copy back to the current project, regarding it as vital to their workflow. "Keeping the current project open, you can 'look' into any other project, copy full spots and mixes, and search other projects for needed audio elements, bringing it all back instantly to the current project." New Wave receives full, prepared tracks of sound - which they use as source material to fit together into their deliverables.
"Also, the video scroller gives you a filmstrip showing each frame of video, which is definitely essential. We can locate a specific frame that needs dialogue sync adjusted, or sound effects placed at an exact point within a frame. Clicking the previous or next frame will move your timeline," he said. "We can work visually because the different types of tracks – voiceovers, dialogue, music, effects - are colour coded, so you know what you are looking for along the timeline."
Editing Sound with Vision
Alongside audio tracks, Fairlight systems contain built-in video capture and playback. Xynergi carries single or dual video tracks, locked to the audio - all common video formats are supported with drag-and-drop import. Thumbnailed cue points can be captured instantly for location anywhere in the project.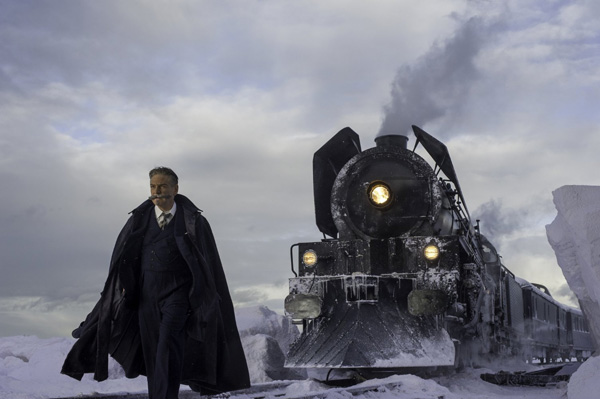 "We use the integrated dual video tracks to split picture between offline and final picture, ensuring we are frame accurate," he said. "This is also very handy in conforming between revisions. Seeing exactly where a picture change has occurred means you can quickly figure out what audio has to change and how to keep as much finished work as possible instead of starting over from scratch, which is a huge time saver.
"It's pretty impressive when I can edit the backend of another spot onto the current spot while on a fibre approval session with clients. Editing video while working on the audio does happen. Even if it's a rough cut to be finished later by the video edit bay, it works as a guideline for the video editor to follow, as well as speeds up the process for the client." At New Wave, the edit bays are located close to the audio suites because the two departments work hand in hand. Updates are frequent and numerous, so the studio has a good online system for updates that ensures everyone is working on the most recent edits. www.blackmagicdesign.com