Postworks New York Speeds Final Delivery with CineXtools Captioning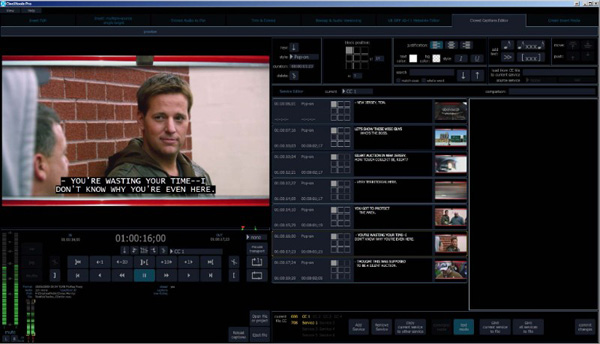 Technicolor PostWorks New York handles finishing services for all segments of the content creation market, supporting online editorial, colour grading, sound mixing and final mastering for nearly every file type currently delivered. The expanding scope of mastering formats for delivery to studios, networks and OTT content services can be hard to keep up with, requiring expertise across many different platforms and workflows, many of which need closed captioning.
Director of Technology Matt Schneider at Postworks New York was an early adopter of the cineXtools Closed Caption module in order to improve their studio's captioning workflow.
"Although closed captioning is not a new requirement, it can often be a slow, multi-step 'last mile' for final delivery workflows," Matt said. "Typically, the process of applying closed captioning to an already-created finished master began with a tape-to-tape 'duplication' style workflow, where one VTR would duplicate to another with a closed-caption encoder inline, reading from a .cap file. This process is real-time and required three dedicated pieces of hardware. If an error were found in the caption text - a misspelling, for example - or if the narrative content of the programming changed, the entire process had to be repeated. Tape stock would be consumed, time would be lost, with little finished product to show for our time and effort."
While file-based workflows and later file-based delivery made some aspects of the finished asset delivery simpler, it hadn't improved their caption workflows. He said, "The investment we had made in a hardware-focused process was recent, so we continued to rely on our baseband SDI tape-style workflows, eventually substituting non-linear editing tools in place of where the VTRs used to go. NLEs such as Avid Media Composer brought some relief with the ability to apply captioning in the NLE and export OP1a MXF files with that captioning embedded. But making last minute changes to correct for errors, or if the client's narrative content changed, required a complete re-export of the finished file."
This meant that post studios had taken a step backward with file-based delivery, losing the ability to output from NLEs to VTRs and the ability to manually punch fixes into tape. This loss of workflow efficiency impacted the way changes to closed captions were managed.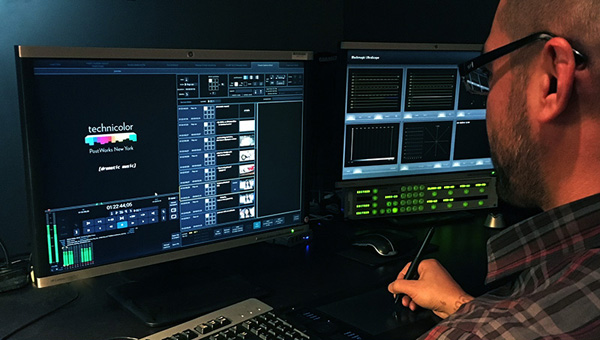 Adding another layer of complication to the file delivery process, the industry's acceptance of ProRes as a mastering codec and Quicktime as a mastering file type meant that adding captions to already-created ProRes Quicktime masters also required a series of real-time processes. Matt said, "Adding captions to ProRes deliveries involved a combination of VTRs, NLEs and even different teams of people with different expertise. In short, the process was messy."
cineXtools from Cinedeck has become the only software platform capable of insert-editing into closed files, following the release of the Closed Caption Module a year ago in 2017. The captions workflow takes only a few minutes to add or edit captions within finished delivery files. "We recently had a large project that needed digital captions conversion from standard definition captions," said Matt. "The new CC module gave us the ability to convert those analogue 608 captions to digital 708 and edit text right into the finished file, all 'live' and without the need to re-export or re-wrap our Quicktime deliveries."
CEA-608 closed captions were the old standard for closed captioning of analogue television. CEA-708 closed captions are the new standard for closed captioning of digital television material.
Even while cineXtools continues to develop their caption-editing tools, Matt has already started training various PostWorks teams on the software's use and workflow. "So far we have delivered to A&E Networks (Disney-ABC Television Group) ProRes Quicktimes created out of Avid Media Composer with both 608 and 708 captions, both of which were added to this finished file with cineXtools in less than five minutes. We're looking forward to using this technique to deliver to other studios and networks," he said.
Interestingly, Matt commented, "cineXtools reminded us that we were using nonlinear tools in a very linear way - output a finished tape or file, bring that master to another workstation and encode to yet another tape or file with captioning, and in some cases re-capture that captioned tape as another file type for ultimately delivery. cineXtools with the caption editor has brought non-linear workflows back into use, and turning last minute changes, fixes and edits to captioning into an extremely fast workflow." cinextools.com