Deluxe Develops High-Res HDR Workflow for Streaming Video on 'Altered Carbon'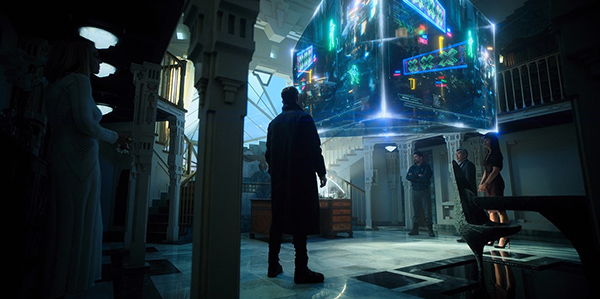 Netflix series 'Altered Carbon' envisions a harsh future in which humans have learned how to transfer their consciousness from one body to another. Those who can pay, move through an endless procession of cloned host bodies, in effect living forever.
The series' production also extends beyond traditional TV programming, as one of the first episodic shows to be shot on the ARRI ALEXA 65 and finished in Dolby Vision HDR. Post-production teams from Deluxe's global studios and producer Skydance Television needed to develop a collaborative, proactive workflow to handle the massive file sizes from the ALEXA 65 – nevertheless, their video workflow brought feature film-quality images to small screens to a degree that wasn't achievable before.
"Improving our position from the beginning was the fact that our DPs Martin Ahlgren and Neville Kidd loved the look of the ALEXA 65, which at that point had only been used to shoot feature films," said Dieter Ismagil, VP of Post Production at Skydance Television. "Having worked several times with Deluxe on TV projects over the last decade, I approached them to consider options for handling these intimidating file sizes – how do you manage the dailies? How do you carry out VFX pulls? How do you get everything done on time and control costs? There was a lot to figure out initially, just to make sure we could achieve our goal."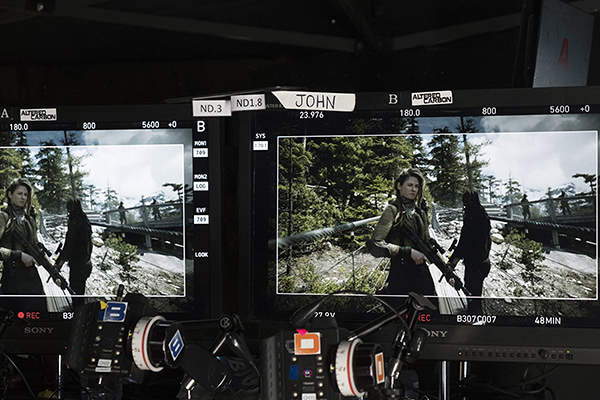 Synapse Portal
Deluxe teams at Encore in Vancouver and Hollywood, EFILM and Company 3 approached these workflow challenges with various processes and tools including their proprietary service, Synapse Portal. This service simplifies ingest and automates distribution of original camera plates to VFX vendors with the desired specs for each one - including Double Negative, Milk VFX, Atomic Arts, Pixel Light Effects for onset scanning, as well as Encore Hollywood. Portal's automation reduces turnaround times and the potential for human error.
Synapse Portal is essentially an asset management system, accessed through a web UI, that displays a complete overview of the relevant workflows. It imports, manages and previews video and audio assets as well as transfer schedules. Running on a rules-based engine, it is able to support a series of automated processes that take over some of the manual work of scheduling. Portal can also be used to control and automate workflows and processes.
Portal has a simple operation schema and works by processing files that are delivered to edge folders. Files are delivered as components - video, audio, shot replacement components and metadata. The system registers all components as either individual assets or groups them as resources for a single asset. Portal generates a proxy file and allows preview of all components through the preview player available via the web UI. Delivered schedules are automatically processed and analysed to resolve all of the assets.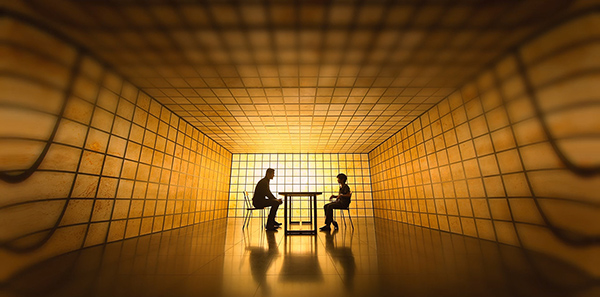 Portal can import content in multiple file formats, generate timecode-accurate proxy files, and search for and add temporal metadata to content. Metadata can be imported via XML as well as added and amended after import.
Traditionally used for features, Encore and Company 3 began successfully using Synapse Portal for TV on 'American Gods', released in 2017. On the 'Carbon' project, aware that whatever speed and flexibility they could gain from the Synapse Portal would be critical in making the VFX schedule achievable, Deluxe worked with production to develop a workflow to keep costs down using downrezzed 4K ProRes XQ files for mastering the show rather than the massive ARRI RAW files.
Not So Compressed - ProRes 4444 XQ
Still, ProRes XQ files are not so small. They keep a very high data rate to preserve the detail in HDR imagery, even against the pressure of extreme visual effects processing, in which tone-scale blacks or highlights may be visibly stretched.
ProRes 4444 XQ supports image sources up to 12 bits and preserve alpha sample depths up to 16 bits. The alpha values specify how to blend imagery - that is, composite foreground images into background images. For this reason, ProRes 4444 XQ encode alpha values exactly rather than approximately and can therefore be called 'lossless' compression - visually lossless for encoding the pixel values intended for viewing, but mathematically lossless for encoding the alpha values that specify compositing.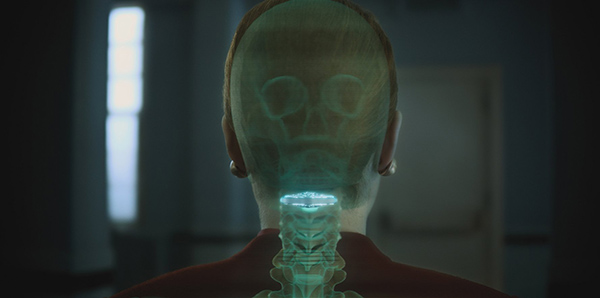 Encore Vancouver handled dailies, EFILM handled VFX data management, Jill Bogdanowicz at Company 3 graded the series, and Encore Hollywood managed the finish and final delivery. The work was done while maintaining close collaboration with the project's post producer Allen Marshall Palmer and the DPs.
Colour of the Future
Colourist Jill Bogdanowicz was also involved early in the process, working on the Blackmagic DaVinci Resolve to design the LUT that would set the overall look before the series began shooting, which was then used for dailies and VFX. She and the DPs were given creative freedom to establish a dark, cinematic look for the show, as well as the looks and textures for the various virtual reality scenes throughout the episodes. 'Altered Carbon' Executive Producers Laeta Kalogridis and James Middleton came in to Encore Hollywood to collaborate throughout the look development process.
"Dolby Vision HDR transformed the look of 'Altered Carbon' – in all of the VR scenes and wide VFX shots I was able to bring out so many more details and nuances in the black. It really added texture and enhanced the look and feel of this fictional world. The colour helps tell its story and these details make it that much more immersive," Jill said.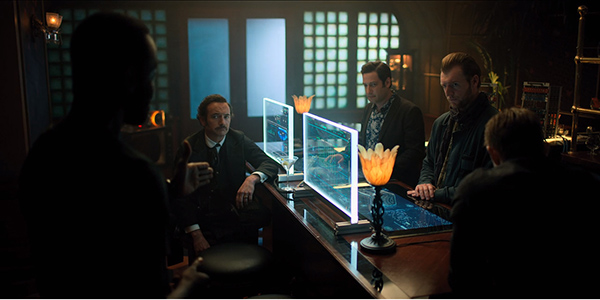 "Being able to turn around the VFX pulls so quickly with the automated Synapse Portal system gave us a huge advantage and really made it possible to use the ALEXA 65 on this show," said Allen Marshall Palmer. "The visuals we have output from the ALEXA feel like the equivalent of a large format film with a clean, larger-than-life feeling.
"What I appreciated most about Deluxe was continuity. They could take a holistic approach through their various facilities, so we could track material from the moment it was captured all the way through processing, and have access to their expertise at every step." Dieter Ismagil also appreciated Deluxe's ability to always figure out workflows for the new techniques filmmkaers are using at any given time and, referring to the ALEXA 65, to take advantage of systems developed for cinema and apply them to television. www.bydeluxe.com