Colorfront Builds on UHD/HDR Workflows On-Set to Delivery at NAB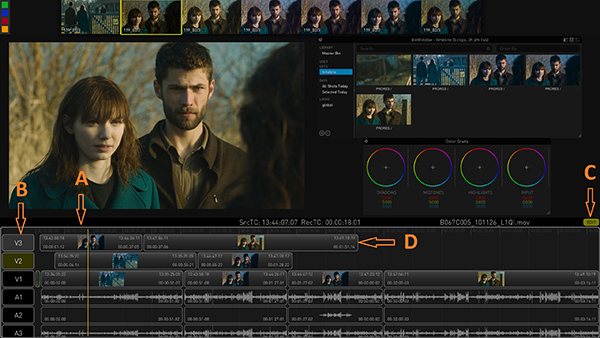 Colorfront has continued development of UHD/HDR colour workflows – from set through post into cinemas and the home. The software's new functionality was just shown at NAB 2018. Productions, post and studio facilities, OTTs and TV-set manufacturers use Colorfront products in quality control, mastering and delivery workflows and to display a wide range of Ultra HD, high dynamic range and wide colour gamut content.
Colorfront Dailies – New Cameras and Formats
Colorfront's dailies turnaround tools have earned recognition in motion picture and episodic TV production. New at NAB 2018, On-Set Dailies and Express Dailies now support the recent large format, full-frame cameras including Sony Venice, ARRI Alexa LF, Panavision DXL2 and the RED Gemini 5K and Monstro 8K. To increase their support of UHD/HDR production on-set, both also have new second-head HDR analyzers that allow two monitors to view HDR and SDR at the same time.
Work on the new analyzers follows Colorfront's collaboration with AJA Video Systems in 2017, in which Colorfront Engine, the software's ACES-compliant colour pipeline that controls image integrity during processing, was integrated into AJA's FS-HDR. FS-HDR is universal converter/frame synchronizer hardware designed to meet HDR and Wide Color Gamut (WCG) requirements for real-time, low latency processing and colour fidelity in broadcast, OTT, post and live event production.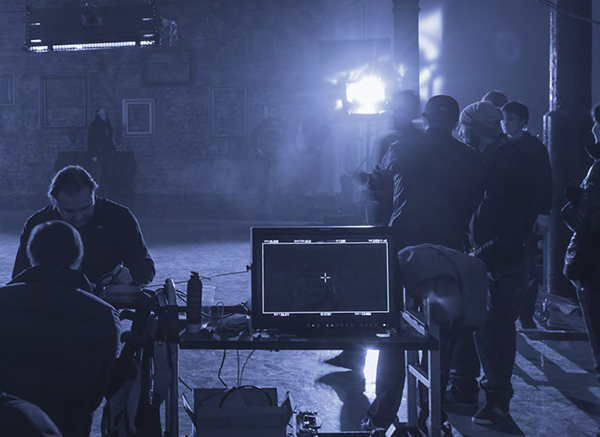 Now, focussing on analysis, Colorfront is licensing its HDR Image Analyzer software for use in AJA's HDR Image Analyzer device, which was shown as a technology preview at NAB. The new system comprises waveform, histogram, vectorscope and Nit-level HDR monitoring, and is intended for analysis of 4K, UltraHD, 2K, HD, HDR and WCG content in production, post, QC and mastering processes.
Recent productions deploying Colorfront Dailies systems include 'Atomic Blonde', 'Blade Runner 2049', 'Red Sparrow', 'The Spy Who Dumped Me', Robin Hood: Origins' and Terror'.
QC Player Ships
Colorfront QC Player has also commenced shipping at NAB 2018, developed to carry out UHD quality control and supporting real-time playback of JPEG 2000 content, including 2K/4K, 2D/3D, encrypted DCPs including those with dynamic subtitles, and IMF packages. These include lossless/high-bit-rate (1,600 Mbps) UHD Dolby Vision mezzanine masters, such as Netflix Main Level 7, sub-level 4 IMFs up to UHD60p, with integrated Dolby Vision remapping, plus simultaneous SDR (Soft CMU [Content Mapping Unit]) and HDR output. QC Player also has real-time support for the newer UHD HDR mezzanine formats as well as RAW formats from recent digital cinema cameras.
QC Player includes waveform, vectorscope, histogram, split-screen, second-head HDR analyzer, colour gamut and Nit light-level metering tools. Other tools encompass framing guide overlays for title/text/logos/graphics safe areas, plus image reframing and burn-in/watermarking tools. QC Player comes with audio functions supporting embedded audio, WAV files and up to 24-channel audio output.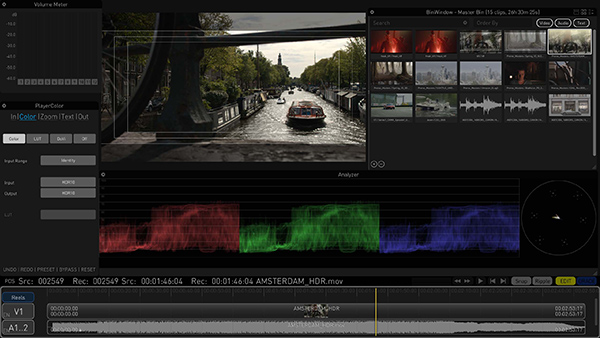 Transkoder 2018 Pushes Diversity
Colorfront Transkoder has, as well, been undergoing progressive development as a post workflow tool for handling the growing number and diversity of UHD, HDR camera, colour, editorial and deliverables formats. Customers now include Sony, HBO, Warner Bros, Disney, Fox, Dolby, Samsung, Netflix, Amazon, Vubiquity, Deluxe, Pixelogic, Technicolor, Light Iron, Éclair, BBC and NHK.
Previewed at NAB 2018, Transkoder 2018 is powered by a re-engineered version of Colorfront Engine, at the heart of which are new parametric tools enabling infinitely variable light level output control. Additionally, a new perceptual engine delivers improved colour rendition in dynamic extremities, plus better matching between HDR/SDR levels. Colorfront has improved Transkoder's WCG mapping and added new user-selectable colour constrain/legalizing tools.
Along with updated HDR analysis, other tools are expanded to perform a wider range of UHD/HDR/WCG processing tasks. These include JPEG2000 encode-decode, support for the new Cinema Mezzanine and ProRes IMF Apps, IMF/IMP authoring/naming, transwrapping, packaging, verification and QC, multi-channel audio (MCA) labelling, metadata sidecar files, and EIDR, the universal unique identifier system for movie and television assets.
Transkoder is already certified by Dolby Laboratories for the creation of Dolby Atmos Digital Cinema Packages (DCPs), and Dolby Vision Mastering/Mezzanine packaging. The 2018 version also handles Dolby Vision metadata tunnelling via HDMI and integrated GPU-based light-level remapping or external Dolby CMU control.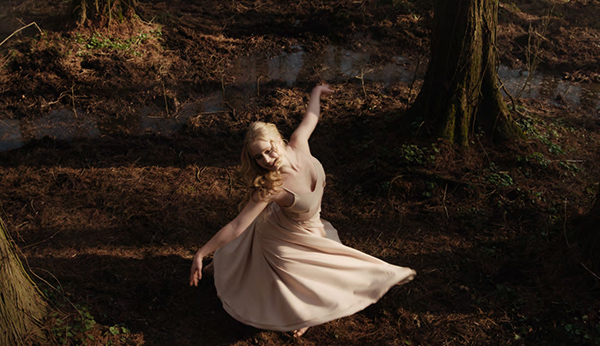 A system that can tunnel through various HDMI interfaces, and that will also protect signalling and metadata, is needed because HDR source images may have a scene-referred dynamic range greater than dynamic ranges of display devices. Scene-referred HDR images may be converted into post formats, like HDMI video signals, to facilitate transmission and storage. However, transformations occur during delivery of images to those devices for rendering that can cause noticeable errors in rendered images, compared with the original scene-referred images.
HDR10+ Home Viewing
Colorfront is collaborating with 20th Century Fox, Amazon Video, Samsung and Panasonic to ensure the readiness of Dynamic Tone Mapping – with dynamic metadata – for the most recent HDR10+ standard in Transkoder 2018. Tone Mapping maps one set of colours to another to approximate the appearance of HDR images in a medium that has a more limited dynamic range. This update means Amazon can deliver content in HDR10+ to make sure HDR home viewing experiences on the new Samsung and Panasonic UHD TV sets are satisfactory.
Colorfront has updated processing for UHD/HDR dailies in the AWS public cloud. Changes include automatic sound-sync, rendering and delivery, for dailies, editorial and VFX, with more straightforward upload to services such as PIX online project management system, which has a viewer and access to content. www.colorfront.com