Deluxe's Global Post Pipeline Transcends Boundaries for 'Electric Dreams'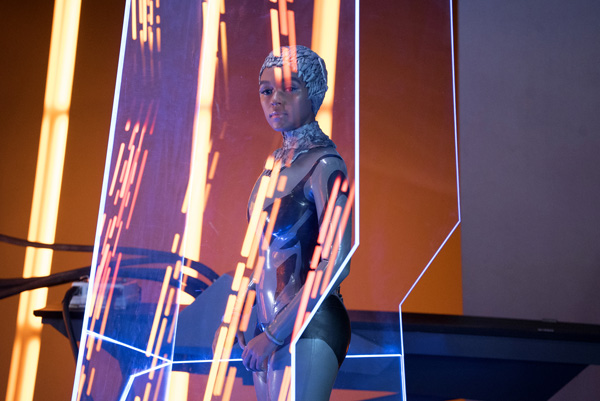 Science fiction television series 'Philip K Dick's Electric Dreams' is based on short stories by writer Philip K Dick. The ten, unrelated stories are set in the near future when life for people on Earth is based on a reality that is even less defined and predictable than it is today. Five of the episodes were shot in London and five in Chicago, and each had distinct, separate creative teams, settings and visual styles, essentially resulting in ten short films within the schedule of a series.
Deluxe, which operates from offices on both continents, handled post production. Teams from Deluxe companies Encore, Company 3 and Level 3 carried out HDR and SDR colour grading, VFX drop-ins, conform and the final deliverables needed for viewing on Channel 4 and via Amazon.
London, LA and Chicago
Colourists Scott Ostrowsky and Paul Ensby worked together on the colour grade for the series. Scott in LA graded the even-numbered episodes shot in Chicago, plus episode 7 shot in London, and Paul graded the odd-numbered shows recorded in London where he is located. They needed to work with a different director and DP for each episode, and had discussions early on with all of them to make sure they understood the intended look for each of the stories.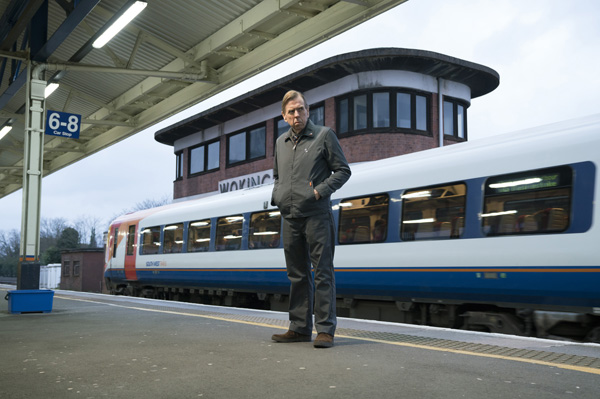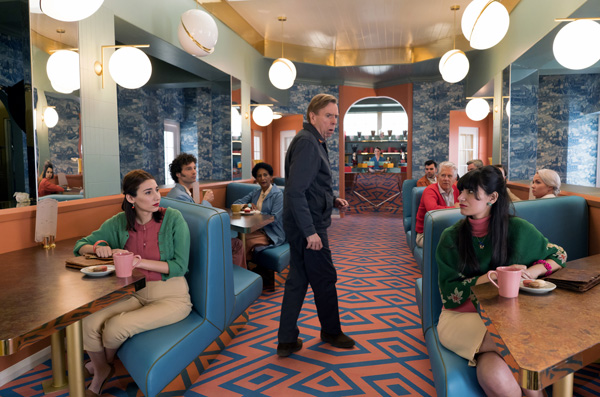 Rebecca Moon, VP Client Solutions at Deluxe, oversees the post process on projects and also serves as an internal producer. she uses the company's internal scheduling program Xytech, which helps everyone involved track each of the shows. "With most shows on OTT platforms, we can keep every episode in a season live and in progress, all at the same time. I relied especially on the post team, Guinevere McPherson and Jordan Murcia, to help us track all of the episodes and each of the VFX shots. We stayed in constant communication regarding what needed to be done. My team always made sure to set aside some time every day to work with them," Rebecca said.
Close Communications
Distinctive looks notwithstanding, Paul and Scott also wanted to communicate with each other continuously. To make this easier, both worked on a Blackmagic Davinci Resolve grading system, and they shared sessions across Deluxe's secure fibre network so that the creative teams could conduct in-person reviews with them from all locations. The two colourists could share some of the episodes as well. Rebecca said, "They could each see the changes that the other had made, and had a colour reference to make sure what they were seeing matched the output produced in the other location. It was critical to include the directors on those sessions.
"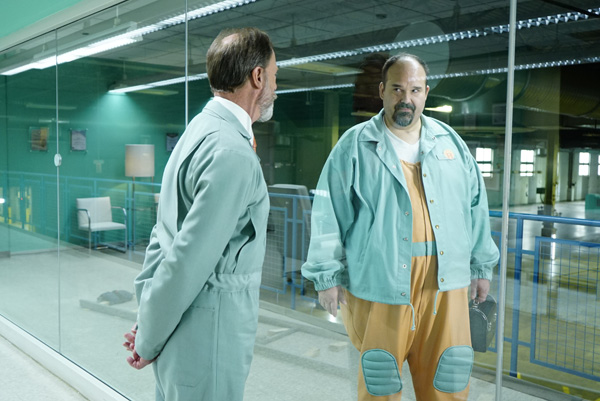 The Deluxe teams also produced several different deliverables, including both SDR and HDR deliveries for Amazon. A specific format was required for London's Channel 4 broadcast. "Amazon and Channel 4 are different in that Amazon doesn't have commercial breaks – these had to be added after the Amazon version was created. Also, because the commercial breaks are formatted differently than they would be in the US, with count down clocks and title cards, we relied on the Deluxe London team for their support. The London team also QC'd the episodes to make sure they met the Channel 4 specifications."
Sci-Fi Themes
The stories are concerned with familiar sci-fi themes like aliens, time travel and robotics, but also more timeless, universal subjects such as family relationships, psychology and crime. For the episode titled 'The Commuter', shot in London, Paul was working with DP Ollie Downey and Director Tom Harper on visually defining two distinct areas. The mundane quality of railway station agent Ed Jacobson's day to day life is expressed by low luminance and slightly desaturated colours, with a sodium-to-sepia tone used for exterior environments.
When Ed discovers the mystical town of Macon Heights that alternately appears and then vanishes, the look moves into heightened saturation with warm colours that pop. Paul said, "We had to work quite hard to find the right balance during these sequences. The first arrival at Macon was particularly tricky as we had to quickly transform video with an early morning feel into a fully day-lit sequence. The production was keen to set these looks as early as possible so that VFX drop-ins would involve minimal delay waiting for the artists to catch up."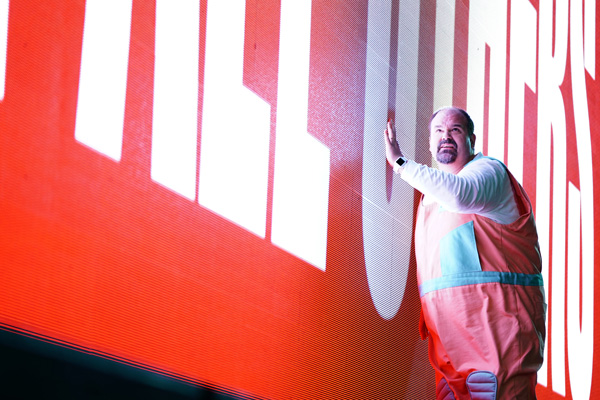 Rebecca said that all plates that were sent to the visual effects houses were ungraded, although the artists did use LUTs to previsualize what the final grade might look like. When the effects were finished, they were sent back to Deluxe as raw images for the final colour grade to be applied.
When collaborating with the production on 'Kill All Others', Scott followed DP Pepe Avila del Pino's chosen colour palette, applying a distinct look and feel to a factory interior, exterior and workspace. He used combinations of light from different sources, especially in the factory, the train and in the apartment of a factory worker, Philbert Noyce. In the final scene, Scott used this technique again to highlight Philbert's death. "We used light from the red sign with the light coming from the police cars. The vibrant red sign against the dark background helped underscore the character's emotional state," Scott said.
Making it Pop - HDR, Contrast and Mood
For 'Autofac', also taking place in a factory, Scott used variations in colour desaturation and contrast to define looks throughout the episode as the story proceeded. The DP, John Lindley, had set up varied, moody lighting on the factory set, which Scott followed in post. He enhanced the feeling of foreboding, for example, by highlighting colour to show certain details without brightness.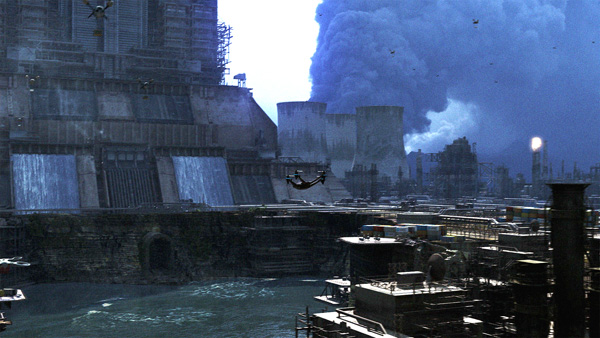 He also helped guide the viewer's eye to key story points, including the final reveal with Dr Emily Zabriskie and android Alice. He created the contrast between Emily's flashbacks and present scenes, and gave the final location its mixture of warm and cool light to help define the divide between human and android.
Scott remarked, "Each episode of 'Electric Dreams' is its own story, and since it has a sci-fi bent to it, we were able to explore a variety of looks – some of which were highly experimental – to give each episode a unique palette. It was a treat to be able to deliver in HDR as well, since episodes with very bright scenes can pop with much more detail. Ultimately, with all of the different deliverables required and the technical expertise needed for HDR work, this show demonstrated the resourceful nature of Deluxe as a company. Its artists can work with anyone around the globe to innovate, make things work efficiently and achieve a high-end result." www.bydeluxe.com