Atlantis Television Builds Virtualized Post Workflow on Telestream Vantage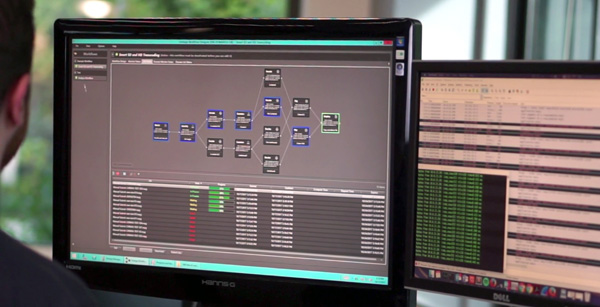 Vantage Elastic Domain at Atlantics Television
Based just outside of Paris, Atlantis Television post production company produces television programs for most channels in France and works with international producers such as BBC, ITV, Endemol Shine and Warner Bros.
At its production facility at Boulogne, Atlantis Television has over 600 Avid edit suites, each linked to an Avid Isis shared storage system, holding over 2.4 Petabytes of data storage. To support this infrastructure, they need to maintain a fast turnaround, efficient transcoding workflow, for which they have designed and launched a new virtualised production environment.
"Our company is growing fast and we are finding that new types of virtualised production tools can help us make our growth more agile and responsive," said Boris Berson, Deputy CTO at Atlantis Television. "For example, we have recently installed Telestream Vantage Elastic Domain, a virtualised GPU environment, so that we can continue to expand our Vantage networks and position our hardware-based Vantage systems where they are most useful within different workflows."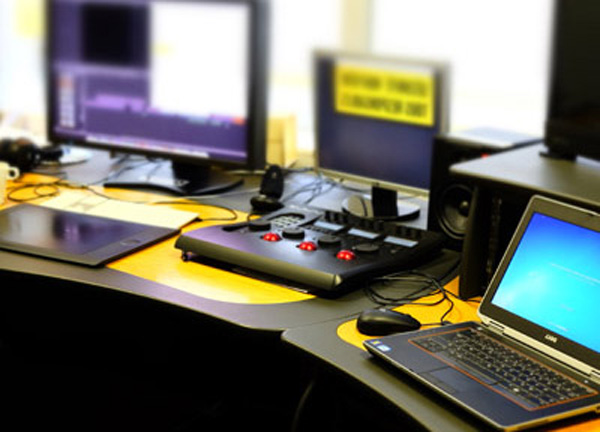 The primary purpose of the Vantage installation at Atlantis is to encode media – both incoming rushes into the Avid Media Composer production format and also finished programs into the AS-10 delivery format required by all French broadcasters. Atlantis supplies about 100 hours of AS-10 masters to broadcasters across Europe each week.
Therefore, a system was required that integrated well with their large-scale network of Avid editing systems, while automating the whole process of delivering finished programs to their clients. Telestream worked with local partner VIDELIO CapCiné on system integration.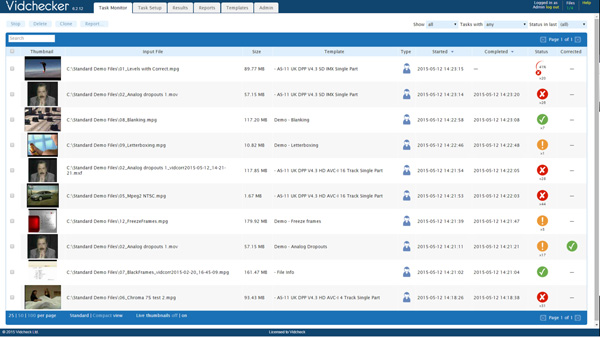 Vidchecker QC
"Our goal is to shorten the time taken between receiving the rushes and making production media available to the creative teams," said Boris. "For us, the best aspects of Vantage are the speed and quality of the encoding engine. Vantage has fit into the workflow so well that we no longer have to use Media Composer to transcode rushes into the Avid production format. The integration between Vantage and Media Composer is also tight enough that we can automate much more of the workflow and re-assign staff to more creative, significant tasks."
Along with Vantage Elastic Domain's virtualised GPUs, Atlantis has installed Telestream Vidchecker for the QC operations on its final output. "Our choice of Vidchecker was due mainly to its integration with Vantage. These two software systems make several other integrated workflows possible," Boris said. "Also, Telestream has introduced a license model developed specifically to run efficiently at optimum cost within a virtualised environment." www.telestream.net