MTI Film Shows True Colours for New Starz Series 'Vida'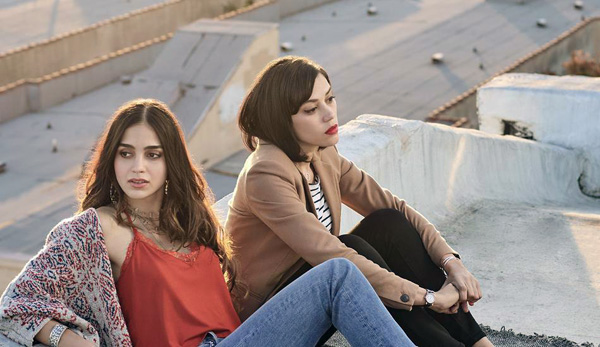 Post-production finishing for the first season of 'Vida', a new half-hour drama from STARZ, was recently completed at MTI Film. Senior colourist Steve Porter worked with the series' cinematographer Carmen Cabana on finalising the look of the show, which has just been renewed for a second season after receiving enthusiastic reviews for its revealing portrait of Latino life in East Los Angeles.
'Vida' centres on a pair of grown-up sisters who return to their East LA home following the death of their mother and face the prospect of running her struggling bar along with her 'roommate'. The young women must learn to work together, come to grips with the secrets of their mother's past and navigate the changing cultural landscape of the neighbourhood where they grew up.
Cinematic Realism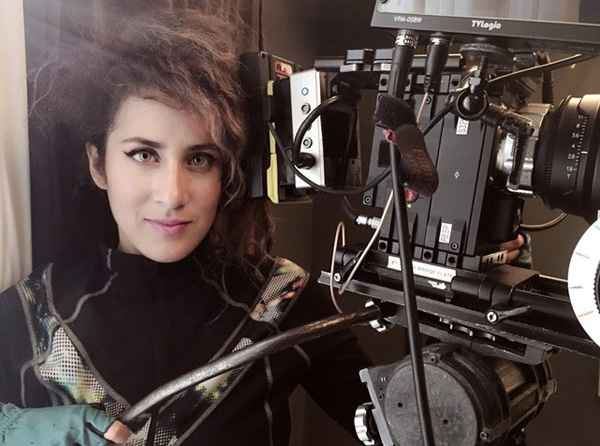 Cinematographer Carmen Cabana
Carmen, whose previous work includes the Netflix series 'Narcos', took on the job of capturing the sun-washed tones of the barrio and the disparate personalities and ethnicity of its residents. She explains that her aim was not to present a homogenised view of urban life, but rather convey how it is experienced by the people who live there.
"The show was never intended to have a glossy or stylised aesthetic, but that doesn't mean it couldn't be cinematic," she said. "Many producers interpret a 'realistic' look as unshaped lighting and frantic handheld camera work. I think of real life as having defined shadows and layers of light and colour."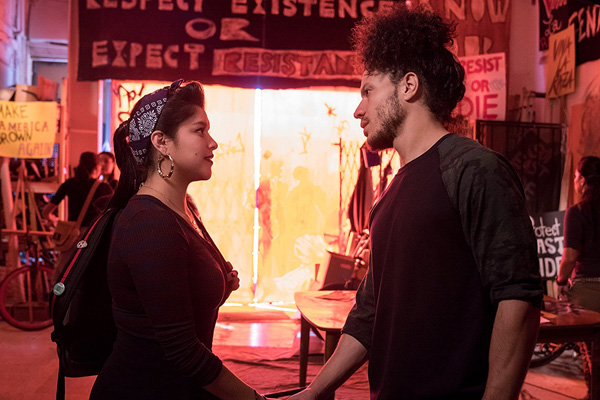 Carmen shot with an ARRI Alexa Mini and Cooke S5 lenses for both interiors and exteriors. That combination allowed her to work quickly and still achieve shallow depth of field. "It was quite challenging for our focus pullers because, as an operator, I don't stay still," she says. "I move with the actors' movements and with the emotion of the scene as I feel it when I see through the lens."
Reflecting the show's unusual subject matter and point of view, Carmen developed her own visual style to draw viewers into the world the central characters inhabit. "The show has strong women as the leads and a good amount of sex scenes, which we approached from a female perspective," she said. "We're used to seeing sex scenes in which women are objectified, but on 'Vida', we see women in pursuit of their own pleasure. There is a sense of liberation that we sought to capture with a fluid camera approach."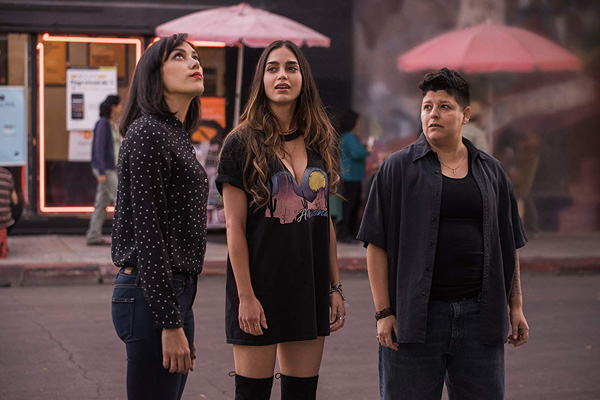 Digging In for Colour
Carmen's precise visual aesthetic was further refined through grading sessions at MTI Film. Carmen is actually a colourist herself and, after working with MTI Film's Johnnie Kirkwood on the series pilot, collaborated with Steve Porter on the six episodes that comprise the first season. Vida was graded on a Digital Vision Nucoda colour corrector.
She said they made an instant connection, noting, "Steve is the perfect complement to my cinematography. Even before we met, he did a pass on the footage and understood completely what I was going for. He not only respected my shadows, contrast and style, but improved them. LA is not known for its beautiful skies. Between the smog and lack of clouds, there ain't much there, but Steve dug in and found clouds and boosted the blue. He has a gifted eye and an amazing personality."
Steve understood that Carmen had clear ideas about both the overall look of the show and details within it. "Carmen and I discussed early on what we wanted the show to look like so when I started grading I already had her vision in my head and just used my intuition reading the film to achieve what we were going for," he said.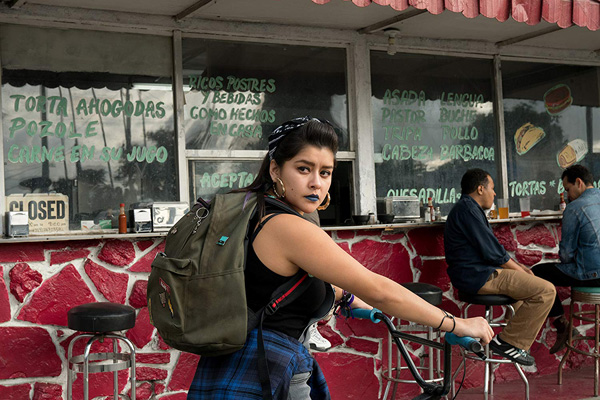 Diversity
In particular, Carmen was insistent about retaining the variations in the features of its multicultural cast. "She didn't want everyone to look one specific way. If someone had a little more olive in their skin, we kept that, although a lot of shows would blend that out. We adhered to the culture of 'Vida'," said Steve.
Steve also found that it was inspiring to work with a cinematic artist who brings passion and a distinct point of view to her work. "She not only worked behind the camera, she did the handheld work, the lighting, the framing…everything," he said. "Carmen has such control over the shoot dictating what the feel of the show should be with her hand held operating and lighting that she captures the organic quality of the Los Angeles streets. Because of this, we have a consistent look from scene to scene and allows me to be creative knowing that she has given me a full envelope of exposure to explore. She kept things very real and helped tell the story."
Logistics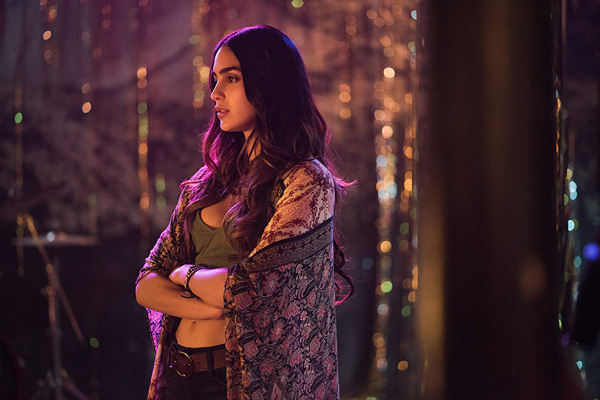 Noting that this project was her first experience of working at MTI Film, Carmen was impressed that the company's staff was not only able to help her achieve her creative goals, but to do so within the confines of her hectic schedule. Steve said, "I usually prefer to use T-VIPS video gateways, which is video transport over IP networks, for remote work but when Carmen wasn't near a facility we would just use FaceTime on phones or iPads to set general tones. Then I world export frames for her to look at on a calibrated monitor to see the final grades."
Carmen said, "I was unable to be physically present to supervise the colouring on episode 3 because I was in Europe, but they were very accommodating and kept me involved remotely. Upon my return, I had only a few weeks in LA and the MTI team went the extra mile to make it possible for me to have a pass at the final episodes. They cared as much about 'Vida' as I did." www.mtifilm.com