NEP Brings FUJINON 4K UHD Zooms on Board New 4K/IP Mobile Unit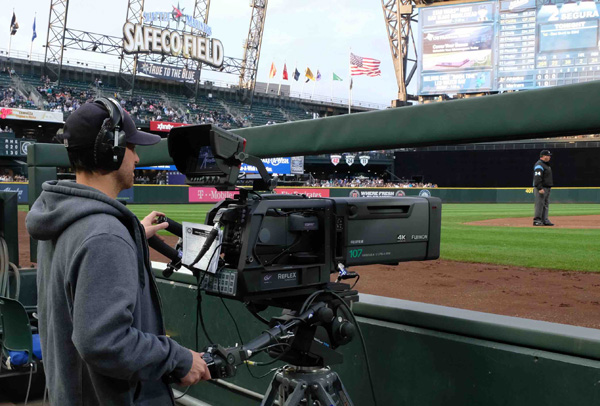 Mobile production suppliers NEP Group is building its latest truck, the M-15, as a 4K unit with IP delivery capabilities. As well as a fully 4K capable production truck, the M-15 will be NEP US mobile unit's second ST 2110-capable regional vehicle. SMPTE ST 2110 standards specify the carriage, synchronisation and description of IP streams for real-time video production and playout.
An important factor in the truck's equipment is camera gear, especially where it concerns sport. For baseball coverage, M-15 will carry Grass Valley LDK Series 4K UHD cameras that will be used with a range of FUJINON 4K UHD lenses. While construction of the M-15 is in its final stages, these new lenses are in use covering baseball games for the Root Sports Northwest network around Seattle, Washington. Currently, there are eight FUJINON UA107x8.4BESM 4K Box Field lenses, three UA24x7.8BERM 4K UHD lenses and three UA14x4.5BERD 4K UHD Wide-Angle lensel.
"We are looking forward to M-15 hitting the road, complete with the 4K UHD lenses," said Glen Levine, President, NEP US. "The IP system combined with better production tools will raise the quality of NEP's live coverage substantially. For now, the lenses are already capturing images of the Seattle region games.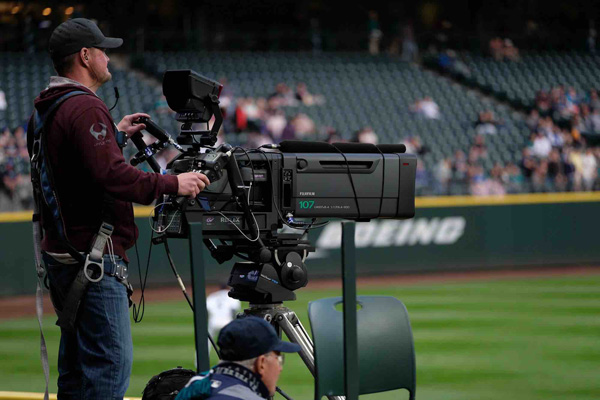 "Production teams and crews like the quality of NEP's new set of FUJINON lenses. In particular we chose the UA107x lenses because of their 900mm telephoto and their ability to capture tight shots from long distances," Glen said. The UA UA107x8.4BESM is FUJIFILM's longest and widest 4K lens for UHD broadcast applications, tuned to work with modern 4K 2/3" Ultra HD cameras. It has a multi-group zoom system that suppresses image distortion. The optical quality is based on large diameter aspherical elements designed for 4K UHD video.
This lens uses High Transmittance Electron Beam Coating to enhance colours and improve blue response and transmittance. The coating, combined with FUJIFILM's aspheric system, reduces ghost and flare and increases light transmission. The high resolution, high contrast and high dynamic range of the UA107x will produce images with the range of colour and image information needed for post work where necessary.
FUJIFILM has developed a new digital servo control system, DIGI POWER, to increase its zoom performance. Components including a 32-bit RISC processor in the lens, a CPU in each servo demand, optical encoders and high-speed serial communication devices and a new digital control circuit, result in 13-bit accuracy in zoom and focus control, plus various functions.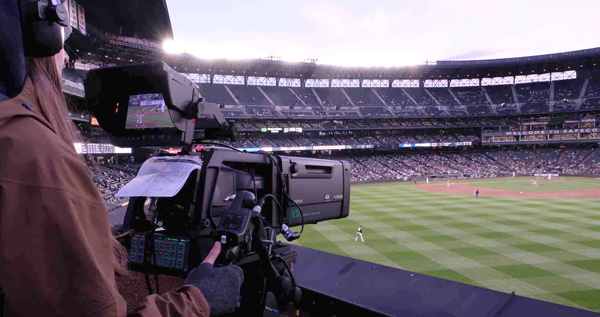 An RS232 connector in the lens creates a connection between the lens and a PC or other control device, for external control. This function has made it possible to control the lens functions with the high degree of accuracy and reliability needed for virtual studio and other robotic applications, and to raise the level for all production environments.
Proprietary anti-fogging minimises lens fogging and other problems due to moisture, a concern when shooting in all conditions, and a patented optical image stabilization system OS-TECH, gives steady performance that is especially critical for long-distance HD shots. www.FUJIFILM.com
By Sean Young