Colorfront Expands Large Format Support and UHD/HDR Tools at IBC2018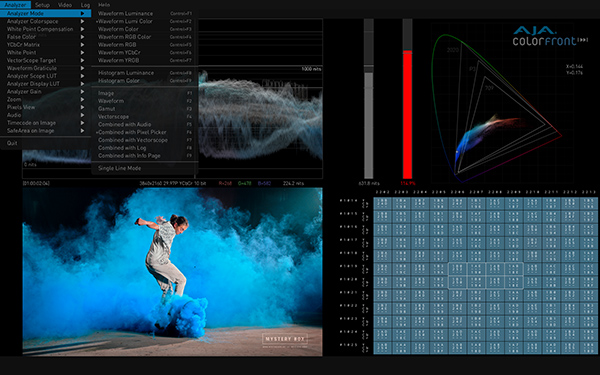 HDR Image Analyzer
At IBC 2018, Colorfront has added support for recent large format cameras to their video processing software, and developed new tools to extend its UHD/HDR colour workflow capabilities. Through further collaboration with industry partners, including AJA Video Systems, Netflix and HDR10+ Technologies, Colorfront's colour science and applications have become more influential in production, post and, ultimately, home viewing. Their tools for on-set dailies, post production and transcoding apply to video captured for broadcast television, OTT and commercials.
Colorfront On-Set Dailies and Express Dailies, QC Player and Transkoder now all have RAW file processing support for the new large format, full-frame cameras – Sony Venice, ARRI Alexa LF, Panavision DXL2, RED Gemini 5K and Monstro 8K. The software also now supports Codex High-Density Encoding and Panasonic's AU-EVA1 camera.
During IBC 2018, Colorfront showed how its systems take advantage of GPU processing on the new Retina MacBook Pro workstations, in order to display RAW content from various large format cameras. Recent productions shot on large format cameras that use Colorfront Dailies systems include 'Robin Hood' (Lionsgate), 'Deadpool 2' (20th Century Fox), 'Maniac' (Netflix), 'The First' (Hulu), 'The Happytime Murders' (STX/Henson) and 'Sorry For Your Loss' (Facebook).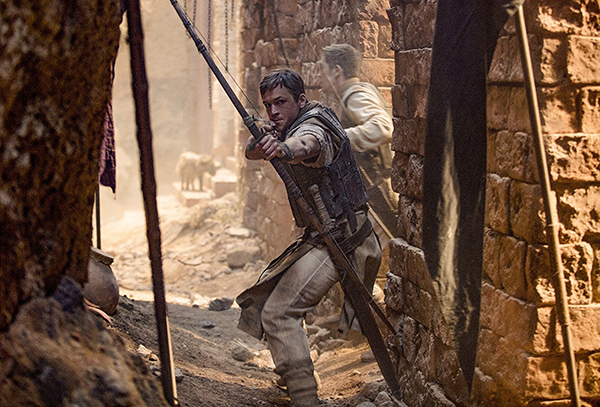 'Robin Hood'
Users can manage and adjust the colour integrity of digital materials from camera to post through the Colorfront Engine colour pipeline, which employs perceptual remapping functions that use parameters. Recent refinements to the software allow users to self-adjust the light level output, and include better wide-colour gamut processing.
Colorfront Engine is also now available as an SDK library for licensing into third-party applications.
Colorfront has been working on support for recent HDR cinema display systems. Transkoder 2018 is already certified by Dolby Laboratories for the creation of Dolby Atmos Digital Cinema Packages (DCPs), and Dolby Vision Mastering/Mezzanine packaging. Transkoder 2018 now supports Dolby Cinema and ÉclairColor and can optimise HDR content for the new generation of Samsung Onyx immersive LED cinema displays.
EclairColor is a new digital HDR colour system that combines its mastering process with optimisation of CinemaNext projection systems. It does not require changes to image capture because the process only applies to mastering in post and to projection. During mastering, each image is processed using EclairColor software, to result in a wider colour range. Because the remastering is carried out under the control of the director and cinematographer, detail within shots can be enhanced while preserving the original look created on set with lenses, lighting and so on.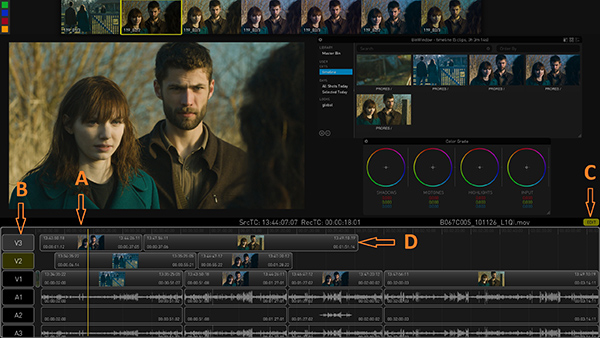 Colorfront Transkoder
Colorfront Transkoder has been certified by HDR10+ Technologies, the company founded by 20th Century Fox, Panasonic and Samsung, which licenses HDR10+ specifications to source providers and display manufacturers.
Transkoder is used to apply Dynamic Tone Mapping with dynamic metadata, and enables OTT content streaming services, such as Amazon Video, to deliver content to HDR10+-capable TV sets that displays an accurate HDR representation of the production's vision. Dynamic tone mapping maps one set of colours to another to maintain the appearance of high dynamic range images in a different medium, dynamically adjusting from scene to scene.
As Netflix has increased its feature and series production, with simultaneous global launches, more efficient production and post ecosystem has become necessary. Colorfront Transkoder has been certified for mastering the range of UHD HDR, IMF and Dolby Vision deliverables for Netflix content, which now makes Colorfront a Netflix Post Technology Alliance Partner.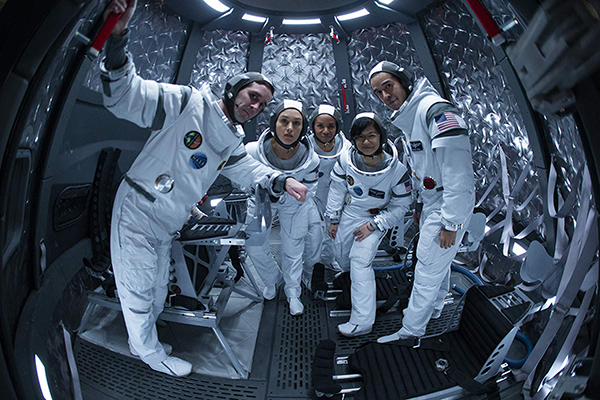 'The First'
Colorfront has licensed its HDR Image Analyzer software, running on the Colorfront Engine to ensure colour and metadata fidelity, to AJA Video Systems for AJA's HDR Image Analyzer hardware, which is now shipping. The new device comprises waveform, histogram, vectorscope and Nit-level HDR monitoring, to use in analysis of 4K, UltraHD, 2K, HD, HDR and WCG content during production, post, QC and mastering processes.
This is the second collaboration between the two companies, following the integration of Colorfront Engine into AJA FS-HDR in 2017. During IBC 2018, Colorfront travelled to Amsterdam for scheduled demos, and also showed their systems at AJA's stand at the exhibition. www.colorfront.com