Marquise MIST Mastering Adds InSync Frame Rate Conversion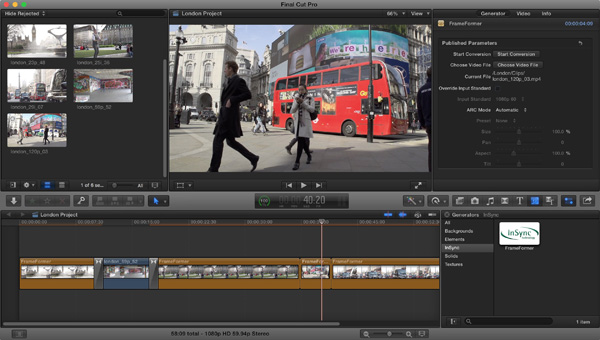 Insync Technology and Marquise Technologies have integrated FrameFormer motion compensated frame rate conversion, essential for monetisation, into the MIST mastering system.
Marquise Technologies MIST mastering software has the tools required to create numerous types of master versions or file packages from most all types and resolutions of source media. Its functionality extends from RAW data to final delivery. MIST carries out transcoding of multiple formats, editing and conforming tools, and colour grading and colour management functions including HDR and ACES workflows. With a specialisation in IMF mastering and very wide support of IMF applications, MIST is also designed and developed for creating DCPs, broadcast and web deliveries.
Further to this, MIST is a certified system for Editorial & QC in Dolby Vision, and is a Netlfix Post Technology Alliance product as well.
Frame rate conversion is an essential requirement for content owners wanting to monetize their material domestically and internationally - footage shot at 23.98 Hz needs to be converted to 50Hz and 59Hz for TV distribution. It may also be necessary to integrate mixed frame rate footage into a production when content arrives at a frame rate different from the rest of the project.
When transforming content into new frame rates between standards for international distribution, motion compensated frame rate conversion gives the best results. But it relies on accuracy of the motion vectors used to estimate each object's trajectory – incorrect or inaccurate motion vectors can result in visible image defects. To avoid these defects, InSync FrameFormer uses proprietary, finely-tuned algorithms for motion detection and motion vector estimation. www.marquise-tech.com